Welllllllllll ya knowwwwwww.....
Donating Member
Joined

Jun 16, 2007
Posts

29,386
Reaction score

3,461
Location
well Al finally came around and decided the 442 has sat neglected long enough after we pillaged its original 99 bonnie L67 for his 04 GP daily driver after the 105's lunched an oem chain a couple years back or so.
ive been collecting parts for years, as has Al...though he wanted those parts on the 04 he has decided i was right and the 442 should be the toy
its been slow n steady...but its new front powerplant is going together nicely

...a bit of an experiment with the FrankenTchain...but nicely modded...
06 ish L26 yanked from HK's 04 regal, custom massive crank endplay mod
rusty S1X from John's (darkshadow) regal that tried to impersonate a boat
JP performance gears custom mangled by smug and touched up with a grinder/file by me
IWIS chain from Al's rollmaster set, incidentally found the IWIS chain zzp sells is a std Buick v8/v6 chain available from cloyes for way cheaper than zzp
JB Weld balance shaft delete in rear cover
ported original front cover/pump housing after i chipped out all the metal flakes from the pump.
ported oil neck with filter bypass delete
qwik ported heads from 04's old L26/32 with the valves replaced with some L26 valves and the 105's modded retainers reinstalled.
smoothed and ported LIM
SSIC from way back when the Whippled Riv wasn't whippled
polished n ported gen3 from the 442's 99bonnie l67 that was swapped in years ago, its getting the MPS hub from Ricky's old GP that tried to impersonate a torch.
N* TB adapter and TB
took an IWIS chain and installed it on the JP performance gears i had sitting around, fits great, i guess we shall see how it holds up. after all my years of working with em i couldn't find any reason dimensionally that the JP gears would not work with the Rollmaster chain.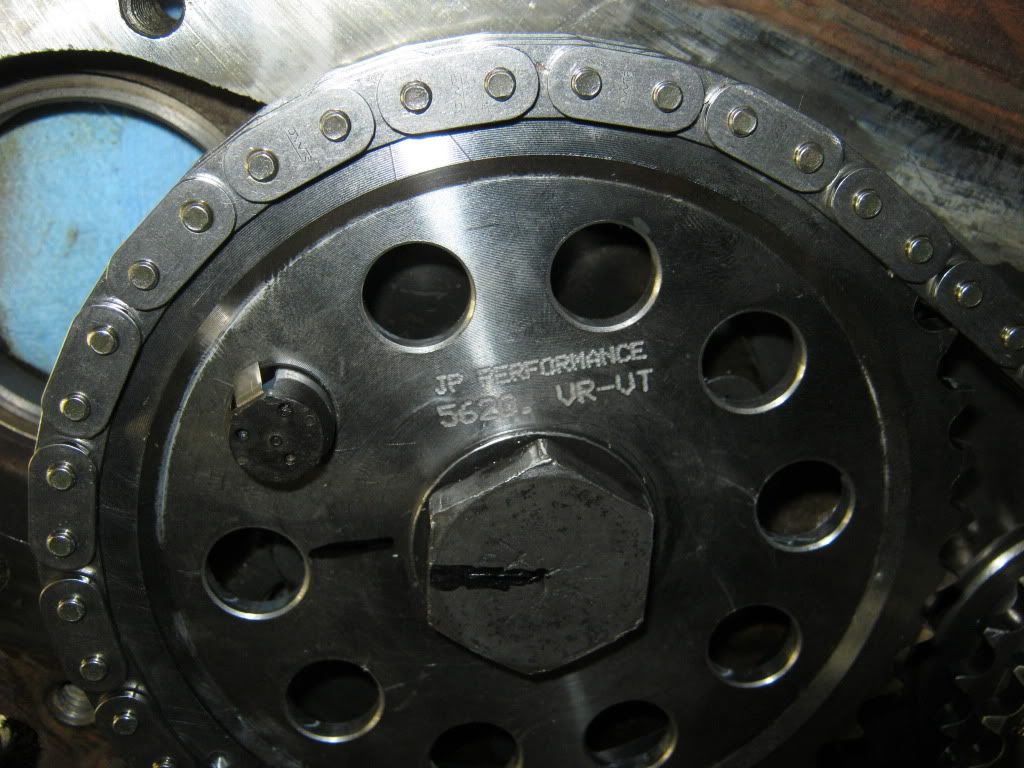 on the floor behind it you can see one of the two L32's i need to pick from for its new rear engine