Well-known member
TCG Sponsor
Joined

Jun 9, 2006
Messages

2,621
Reaction score

60
Location
So I thought I should start a thread here for my 2020 Gladiator Build we are calling the Neon Gladiator @NeonGladiatorJT on IG. My wife and I picked up our first Jeep last July, aka the MojitoJeep which is a 2018 JLUR. We have had so much fun building it, working on it, going on amazing adventures with it, and meeting so many great Jeepers. This all convinced us it was time to sell our first born child.... the 2016 Porsche Cayman. In June, we placed an order for a 2020 Jeep Gladiator Rubicon. We had been wanting to wait for Punk'n, but we decided to order a black one with the intention of wrapping it. So far we have begun by adding some of the basics, Proclip Usa Phone Mount, Weathertech floormats, shorty antenna, window tints. We have pulled the factory wheels and tires off the Gladiator and sold the tires, and I am selling off the wheels individually because I had a couple of guys wanting just one of them to have a matching spare. Right now, it is currently sitting on the JLUR Factory wheels and tires while we are wrapping the vehicle ourselves with the help of
@LoveSpank
,
@c5z06speedjon
, and
@Mook
. The Gladiator has been completely stripped to make the wrap job easier, since we are not professionals and we have never done a complete wrap before!
The night we traded it in:
Stock: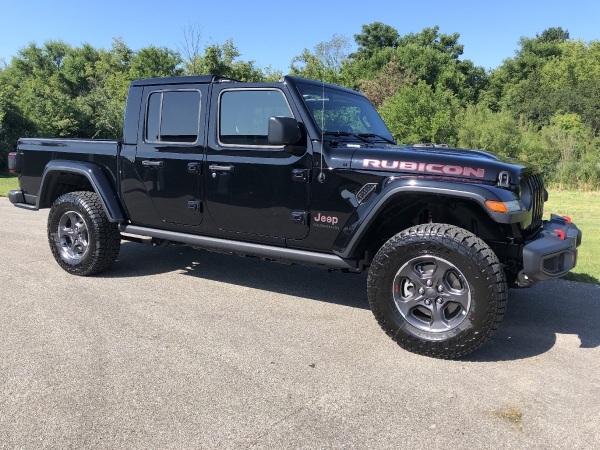 Stripped down: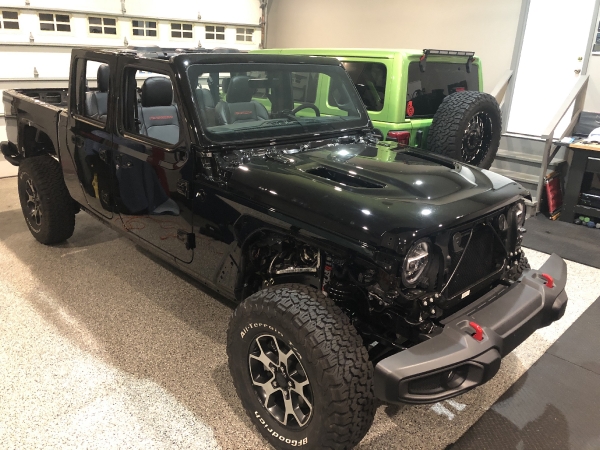 9/9/19 Update:
We officially unveiled the Satin Neon Yellow Vinyl Wrap that we completed over the past few weeks. Thanks to help from some awesome friends helping us wrap and put the Gladiator back together everything went smoothly, it was just time consuming. It's crazy how different this color looks in all the different lighting, and it never looks as good as it does in person! You can check out our wrap reveal video, and I will include a handful of photos below: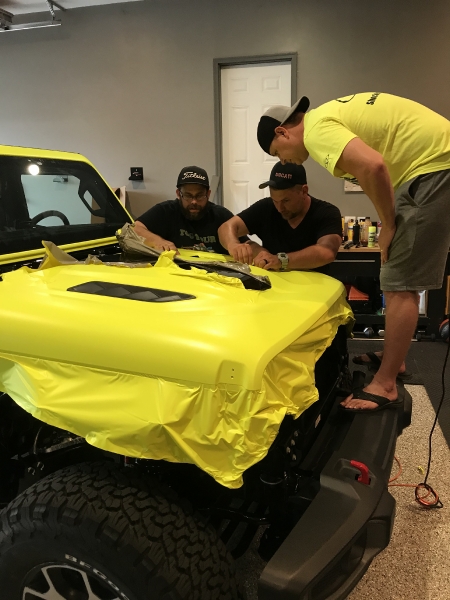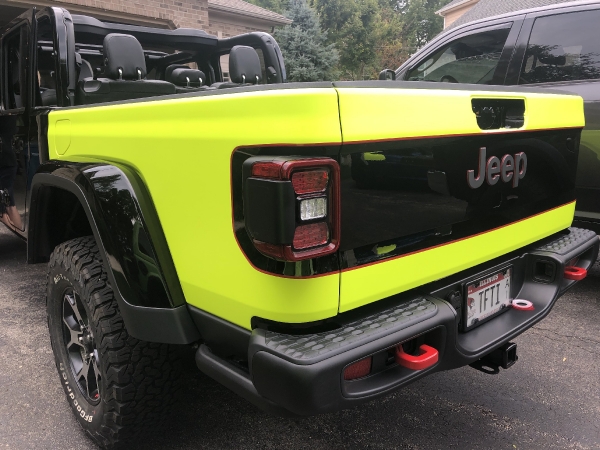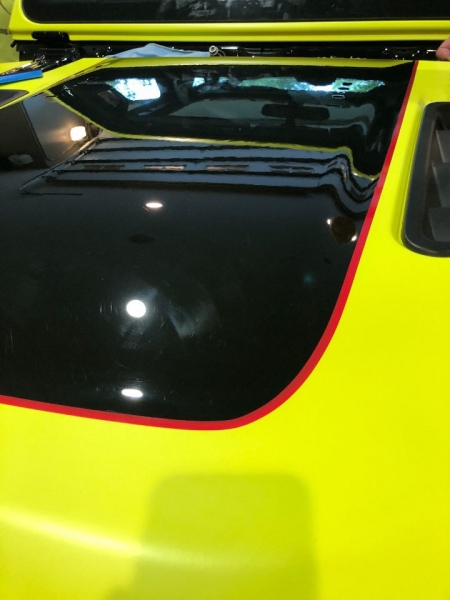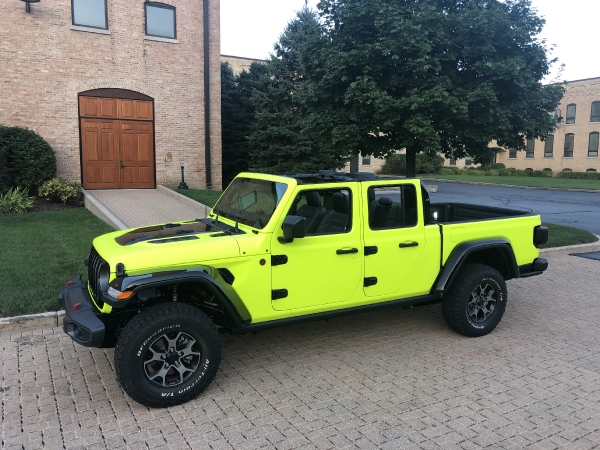 Wheels and tires will be here today, and unfortunately my lift kit is on back order until next week. I have a photoshoot scheduled this weekend with Jonathan Salmi and one of my top ShockerRacing girls Sarak aka Sen.cityy!