So yesterday I went to Michigan to pick up the Regal. I left a little late but got the check and picked Jacque up to drive a car back for me. We made some pretty good time even with construction and traffic once we got closer to where the car was. (detroit suburb). We get there. I take the car out for a drive. The thing runs smooth and rides like a wet dream. Needs a little bit of an alignment but other then that the car was pretty fucking sweet. I sealed the deal and bought the car.
Not less then 30 minutes after buying the car we start looking for a Walmart to buy 2 ways instead of using our cell phones to talk to each other. We start going through Sterling Heights and some 17-18 year old kid swerves in front of me as Im doing 40MPH. He gets in my lane and I smack his passanger side front door with my driver side front corner in the Grand Prix. THANK GOD I wasnt driving the Regal. We pull off and I get out. We made sure everyone was ok. A guy waiting at the bus stop decided to shout "Welcome to Michigan" as he was looking at my IL plates. Fuckface. :lolsign:
He admited fault right away which was good. Lets see if he stays that way when the cop shows up. We waited a good 30 minutes before one shows up. He comes and takes our info and gets our statements. The kid still said it was his fault. Sweet. Cut and dry deal. The cop gives me my info back and a little ticket thing that he said to give to the shop that fixes the car to deal with the insurance. I didnt think that was good enough so I got the kids # and insurance name and policy # as well. The cop said that he thought the car looked safe to drive home. I checked for leaking fluids and a punctured radiator. Found neither. So we started back off.
After leaving the scene I was still freaked out a bit and the car felt funny to me. So we stopped again and found a walmart. Made a few phone calls and got others opinions on what to do. I was going to try and get 2 new tires swapped on the front since they looked to be in VERY bad shape and might not make it. They closed 10 minutes before and wouldnt help. :angry: So we went across the parking lot to Applebees to get dinner and let my nerves calm more along with traffic. Its already 8PM our time, 9PM there. Called Paul to see what he thought and maybe we knew someone in the area we could leave the GP at and get it at a later date. We did but he couldnt be reached.
So it was either try to go with both cars, or go with the Regal and get home at 2AM just to head back in the morning with a truck and trailor to get the GP. I had a good gut feeling the GP had some fight left in her so we forged ahead.
With the small little interstate changes I kept the speed around 55-60 since there were about 4 of them within a 60 mile trip. As soon as we hit 94 west we pulled over to gas up the GP and top off the Regal. (that bitch ended the trip with 32MPG. WOOT WOOT!!! WAY better then the GT) Checked the tires and they appeared fine along with everything else. Continued on 94 for a ways. Michigan felt like it lasted forever. Made a few stops to get out and stretch and see something else then the back of a semi for me and the back of the GP for Jacque. Tires looked to be holding. We just might make it.
Finally we got out of Michigan. WOOT!! Fuck Michigan. I never want to go there again if I can help it. I needed to give Jacque some money for tolls since we will roll though Indiana within an hour and IL tolls would be coming up. We stopped off in Michigan City (Fucking Michigan) to give her some $ and check the tires. Now there are some spots of rubber missing and wires exposed. The GP had officially ended the trip under its own power.
I called my insurance CO and used my roadside assistance since we were 8X miles away from home. They said that I had to file a claim since it had been in an accident hours earlier and the damages that kept it from running might have been caused by that. Well, since it wasnt my fault I did not want to file through my insurance. They then said Ill have to pay for the tow and go through the other guys insurance for reimbursement. Now its 2AM and Im out of options. There are some crazy looking people walking around and I dont wanna be here any longer. Fine. I pay for the tow and am told it should be an hour wait.
An hour and 45 minutes later the tow truck arrives. Its not a flat bed. DAMN! Ohh well. I talk to the driver and we get the car loaded up. I tell him Ill meet him at my place and then he proceeds to tell me he has no directions. All the dispatcher said was the town and state. FUCK!!!!!!! Now I have to do 65-70 with a tow truck and my other car behind me at 3:45AM.
So we truck onward to home. Arriving at 5:15AM. Finally. I had the driver drop the car in my parking lot and said Ill take it from here since I park under my apartment complex in the garage. Drove both cars inside. Took Jacque home. Came back and passed out.
Here are the pics of the carnage.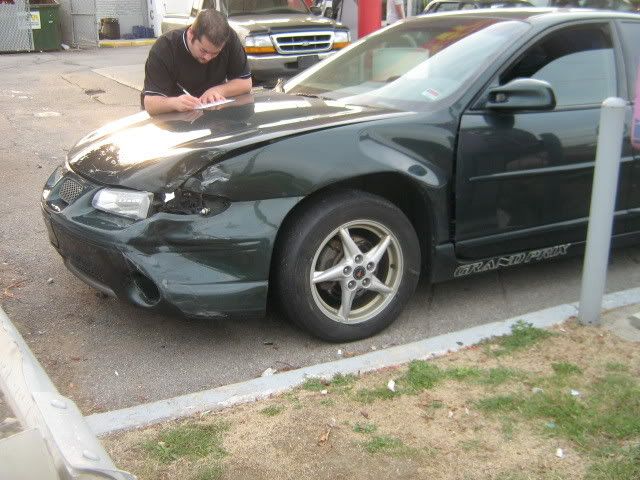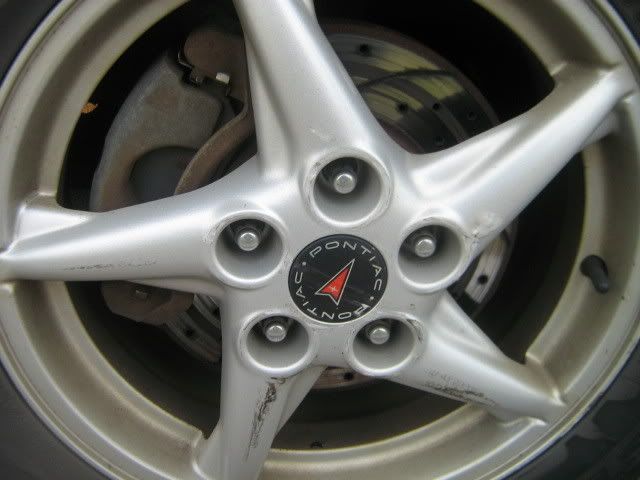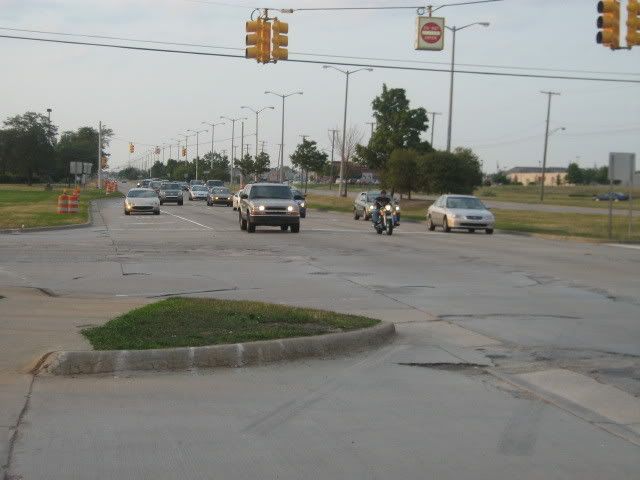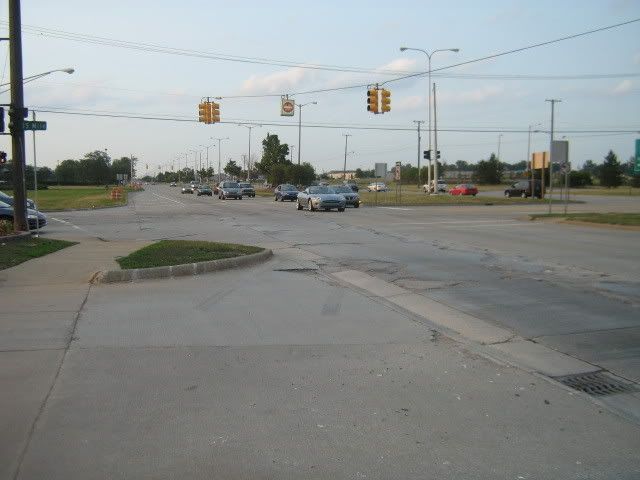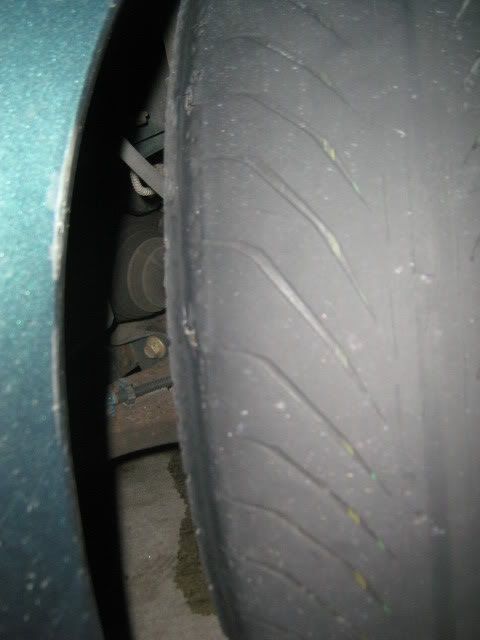 On the phone with the insurance CO trying to get home. We were so obnoxiously tired at this point.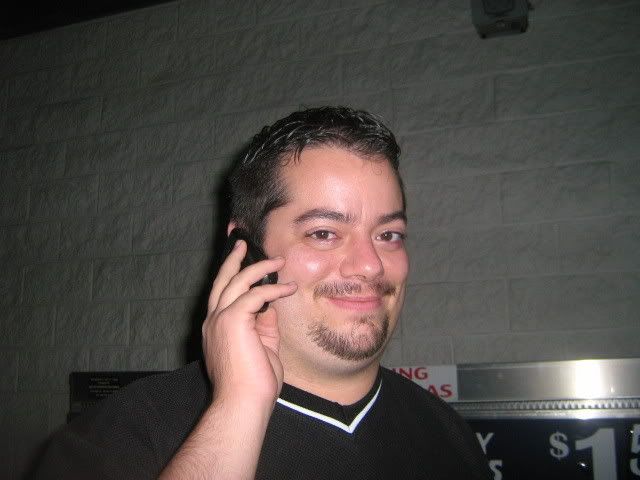 Thanking the mighty GT that wanted to and got me as far as it did.
Ohh, and we were going to pick gabby up from my moms in the Regal today. Doing 65 in the left lane. Not fucking around at all. All of a sudden everyone slams on their brakes. I quickly slam on mine but the car in front of me is rapidly approaching. I swerve to the left into the shoulder and the other driver starts to as well. Im like "holy shit not again". I go meer inches from the wall and the other driver quickly went back into the left lane and I miss both the wall and the other car. We stopped right next to the lady who appeared to be shitting kittens. GXP suspension + 12" Fbody brakes + my Grand Tourismo driving FTMFW!!!!!!!!