Joined

Nov 15, 2007
Messages

1,253
Reaction score

0
Location
A buddy of mine has a 95 ram 2500 12v 5spd 4x4. It has a 4in turbo back straight exhaust, high flow filter, and a tweaked fuel plate. He recently decided to convert it to a dually. The donor truck is a 95 ram 3500 v10 dump. The cab and engine bay were completely destroyed in a fire but the drivetrain was still in pretty decent shape.
Saturday we got the cab and front end off the frame, pulled the engine, trans, transfer case, and the dana 60 front axle. The truck came with the rear half of the frame chopped off but the dana 80 dually axle came with the front half. The plan right now is to use the dually axle in the rear, but leave the front axle already in his truck and just bolt on the hub extensions from the donor axle. This way he can use the dually wheels up front. We are also gonna swap the 3500 front springs into his truck. The donor axle has the same gear as his truck, defiantly makes things easier for us. Sometime next week he's driving down to st. louis to pick up a dually bed and then we can finish this conversion. here are some pics from saturday and sunday.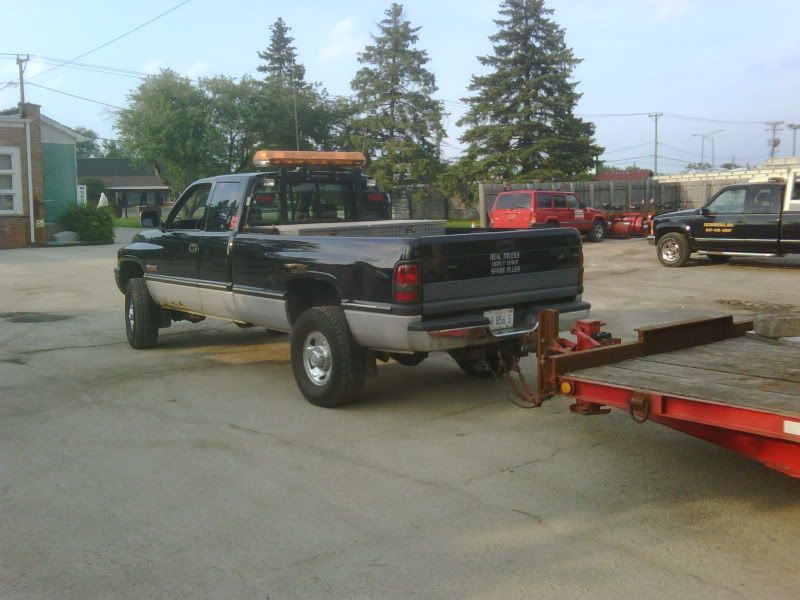 The donor truck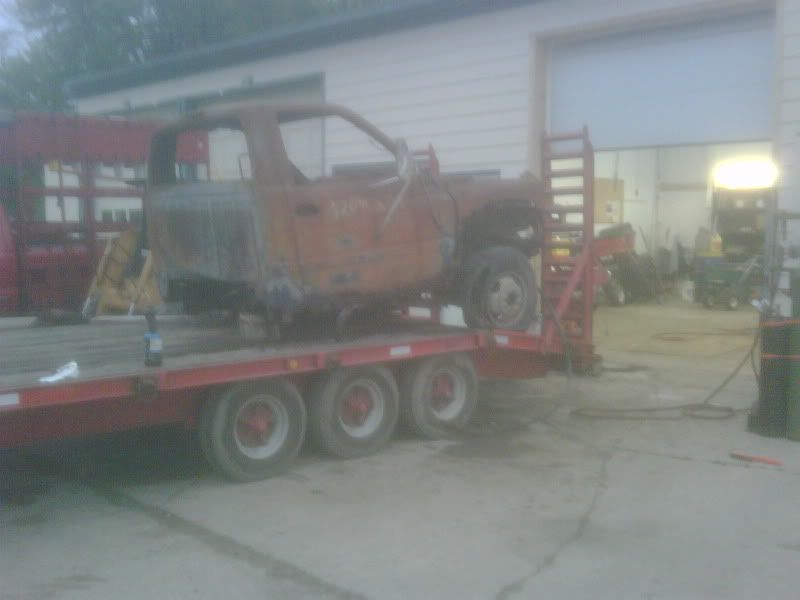 Pulling the cab with a cat 252b
Cab removed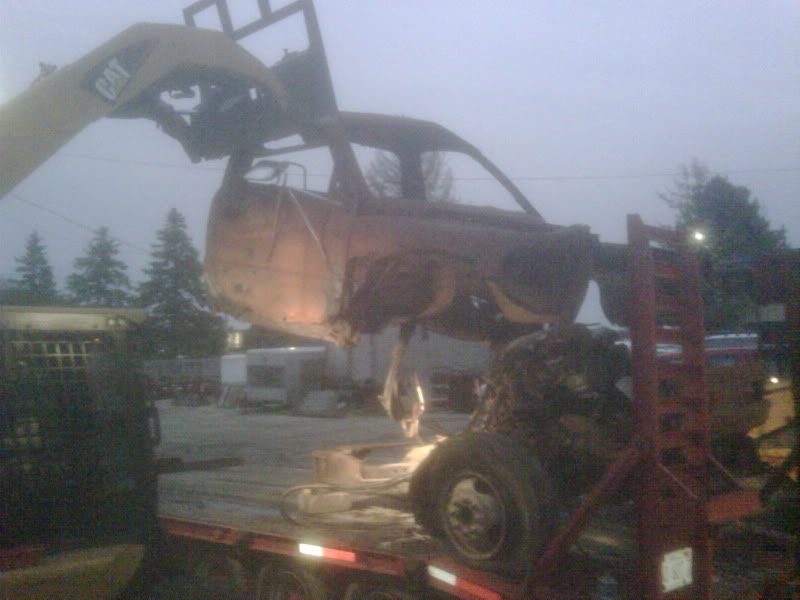 Pulled the 8.0 V10 and 47RE trans, you can see the aluminum valve covers that are melted.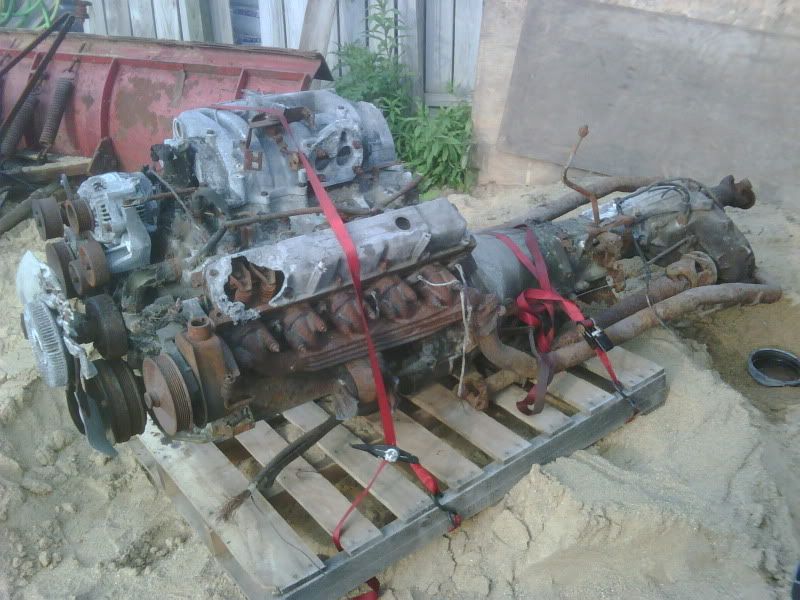 Dana 60 and Dana 80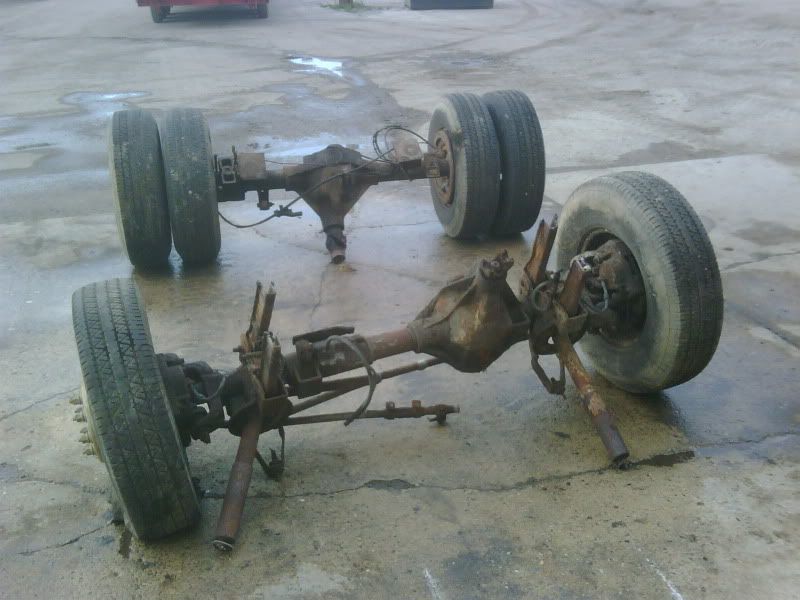 buddy torching on the dana 80
same deal for the front axle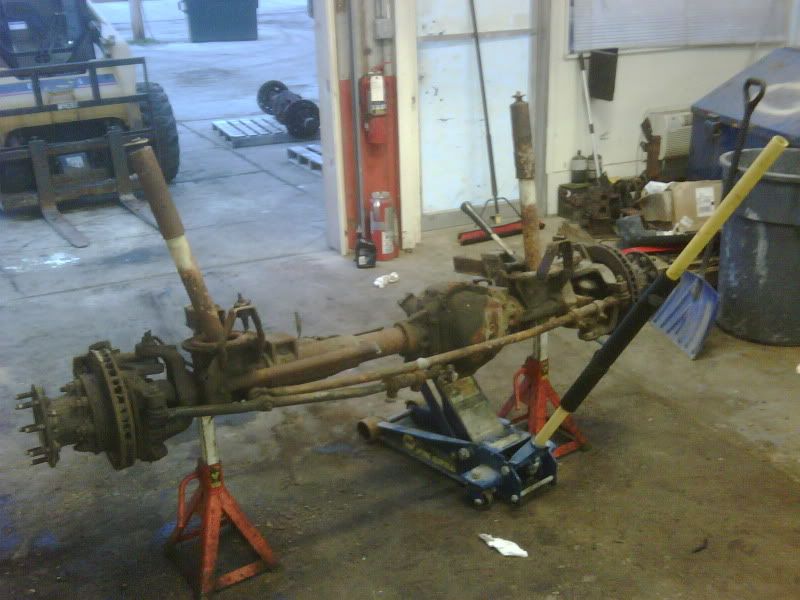 rusted heap ready for the junkyard
ps the engine, trans, and dana 60 front axle is for sale.