Joined

Mar 21, 2004
Messages

6,295
Reaction score

5
Location
Im going to say it now....I have many aspects of turbo ownership to learn and apply. Id say this is my fault 100% Now on with the show!
First, I started off with backpressure problems and horrible detonation.
I swapped in new valve springs and added a dump. Problem solved.
I messed with A/F over the months and never heard detonation.
I would listen for detonation by closing the dump and running the exhaust through the stock mufflers (which are baffled)
If it doesnt ping like that, it definitely should not ping with the dump open (since its near impossible to hear with it open)
So, after a spirited highway pull in 3rd gear Saturday, I was left with a knarly engine knock. I thought it would be a bearing but I was wrong.
I do know the A/F was 12.0:1 (which Im learning quickly is too lean for a turbo car)
I pulled the engine and found this: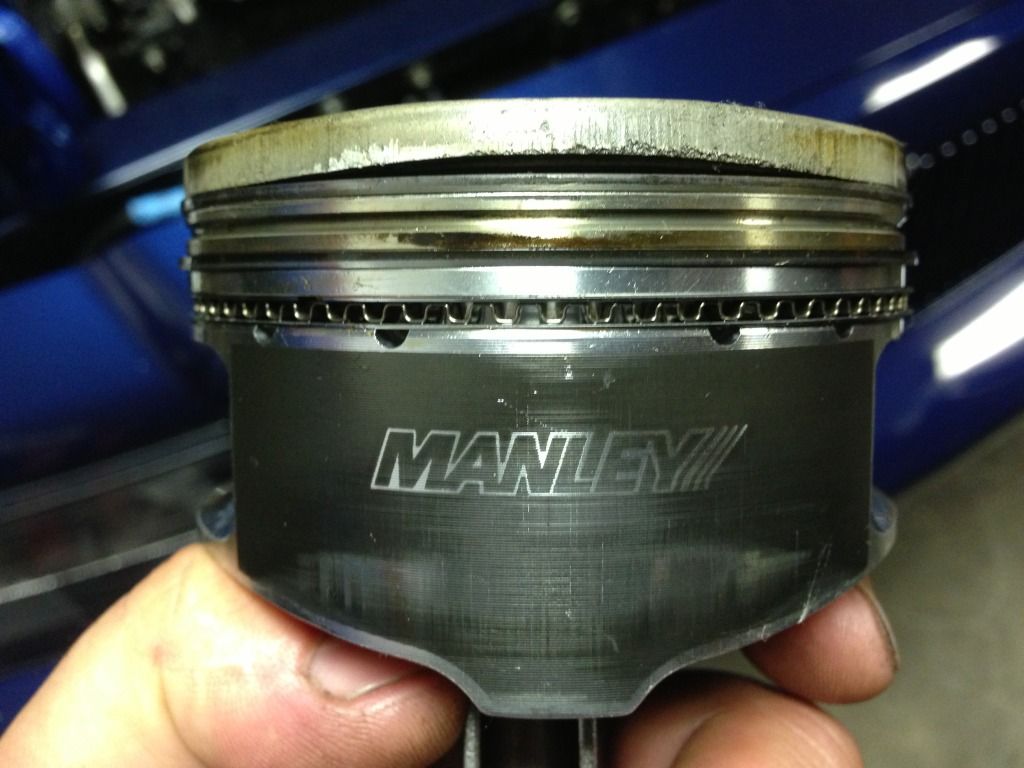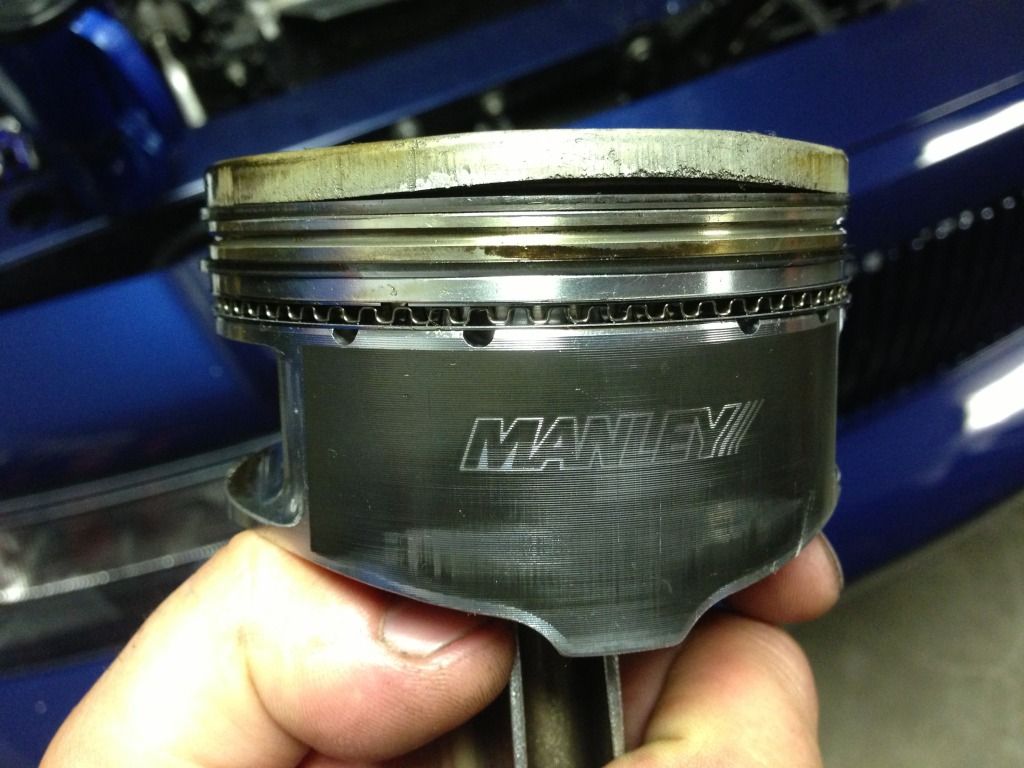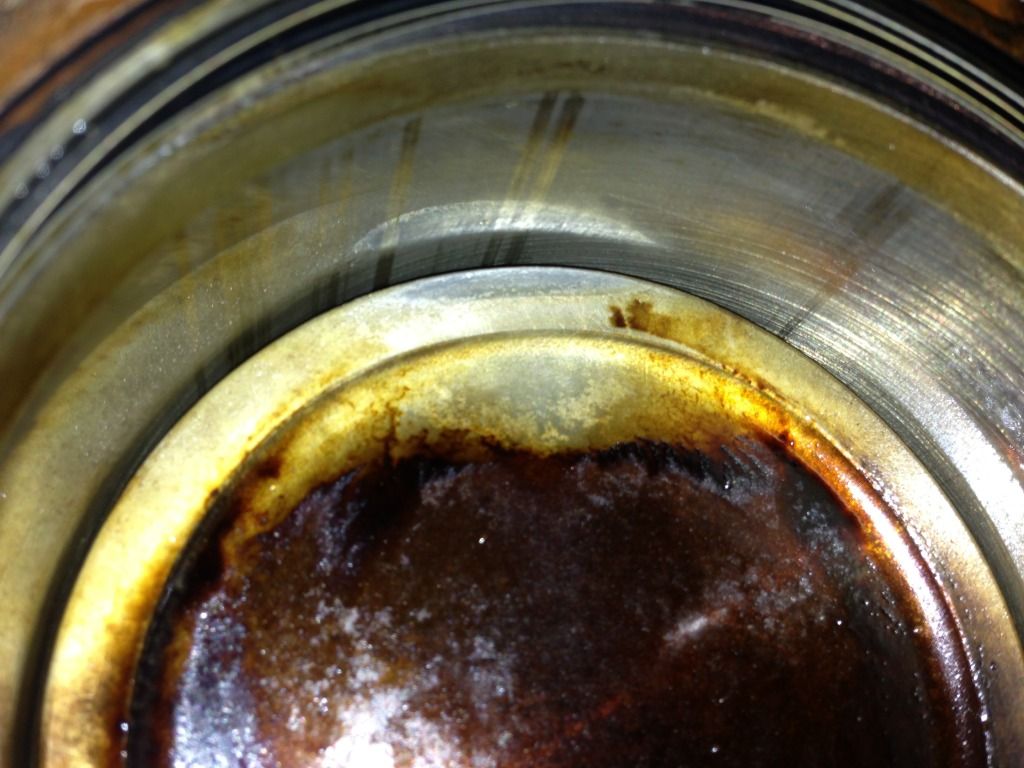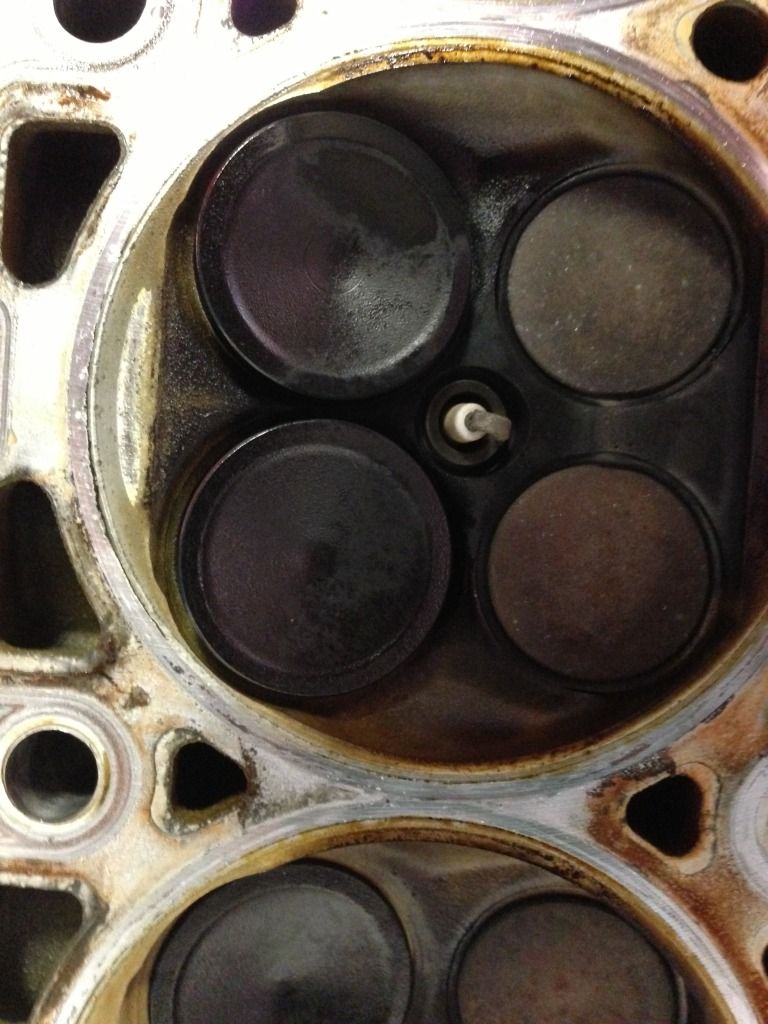 OOPS.
Everything else looks good though: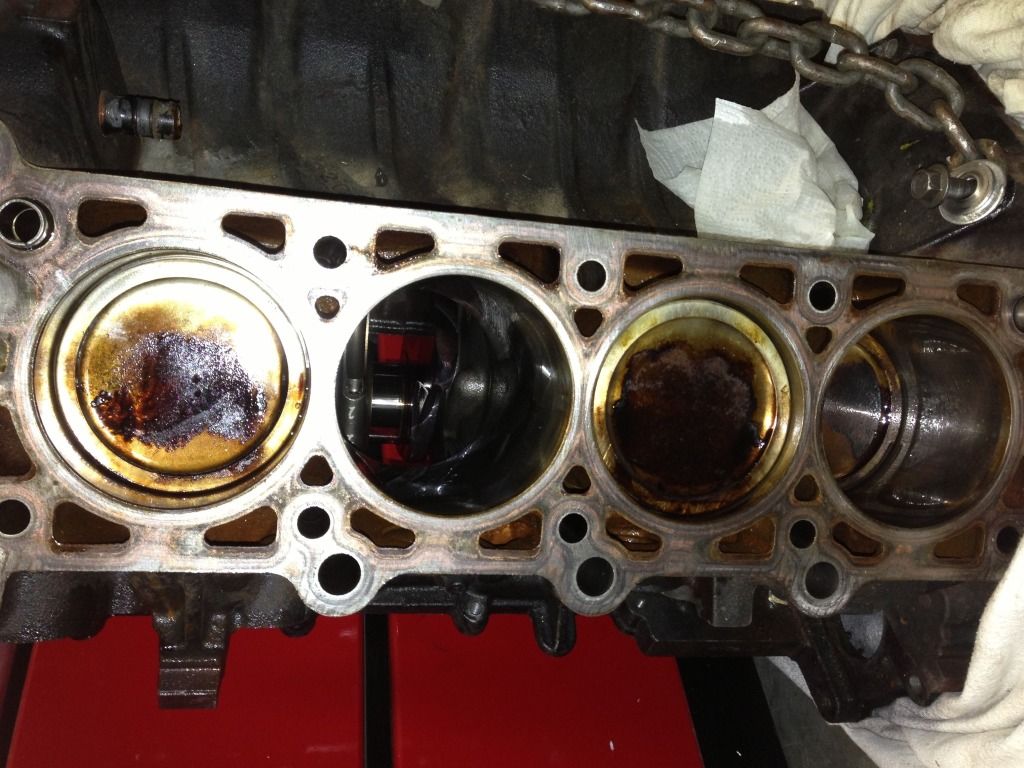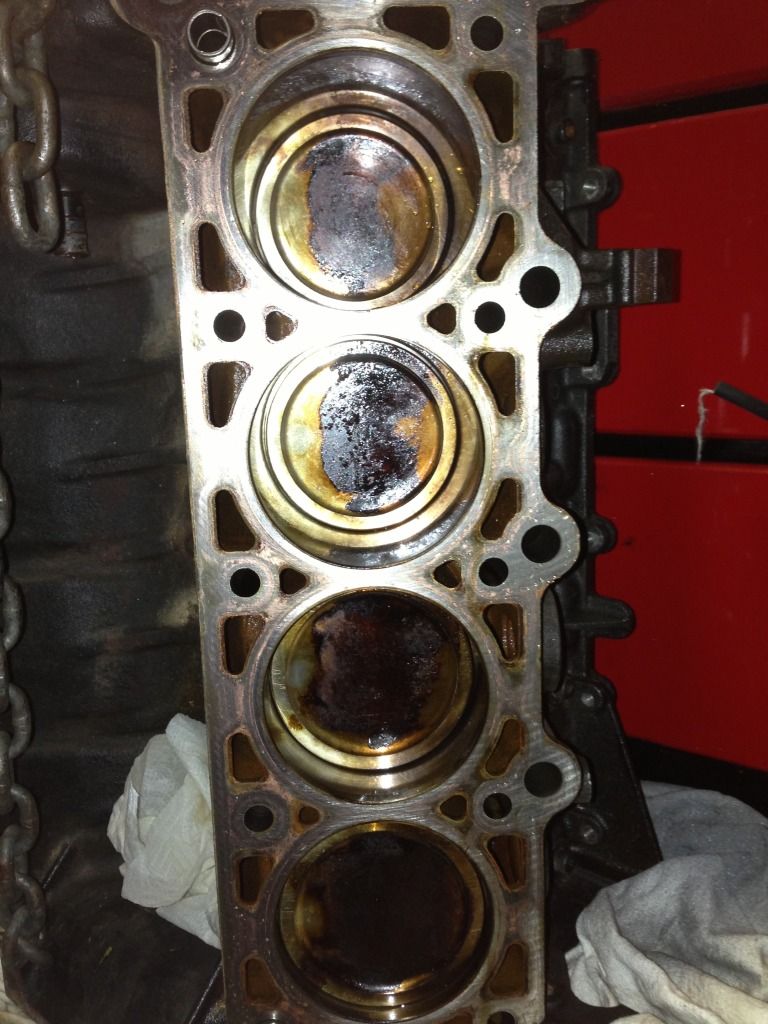 The repair process is already underway. Ill most likely replace all 8 pistons, with coated tops. I spoke with my engine guy and he's definitely seen this before. He explained to me its detonation, but not in the conventional form (meaning the lack of audible sound) He said I had too much timing for the amount of boost pressure in the cylinder at a particular moment. That is what lifts the ring lands.
Although you probably cant see clearly, there is absolutely no sign of detonation on any of the piston tops.
Is it an inconvenience? Absolutely
Do I care? Haha hell no. This isnt the first engine problem Ive had, or the first self-inflicted wound Ive caused, nor will it be the last.
I knew I was not getting the A/F in the 11's like I normally do, but it did hold a 12.0. I knew it was the ragged edge and didnt hear detonation, so I pushed it. Its difficult not being a tuner, making all kinds of changes and not being able to go to a dyno everytime something is switched around. Plus its 2 hours each way. I verified both pumps are working, but the 2nd is activated by a hobbs switch. That may have failed, I do not know yet.
I do know this: all of the fancy warning devices, controllers and blinking lights turbo guys install are for good reason....to save themselves from situations like this.
I have learned a valuable lesson in this method of atmospheric compensation I chose to install, and intend on applying all of my new found intelligence to the second go-around.
BECAUSE TURBO CAR..