Joined

Feb 24, 2008
Messages

255
Reaction score

5
Location
Circa 11/2008
Since moving to Westmont and having limited internet access I've used the time to finally do some restoring of my 1985 Monte Carlo SS.
The Monte had two rust holes in each of the top corners of the pinchweld where the windshield mounts to the frame. Allowing water to run inside the car which led to more problems.
So, I removed the windshield fixed the holes and removed all the rust primed/painted/cleared the entire pinchweld.
The water running inside the a-pillar caused the hinge area to rust and ate away the bodyfiller GM used to seal the seams.
So, I removed the rust and old decaying bodyfiller, used J_B weld to replace bodyfiller primed/painted/cleared.
The water also ruined the carpet(smelled like a wet dog), ate through parts of the floorpan, rusted the bottom of the seat legs.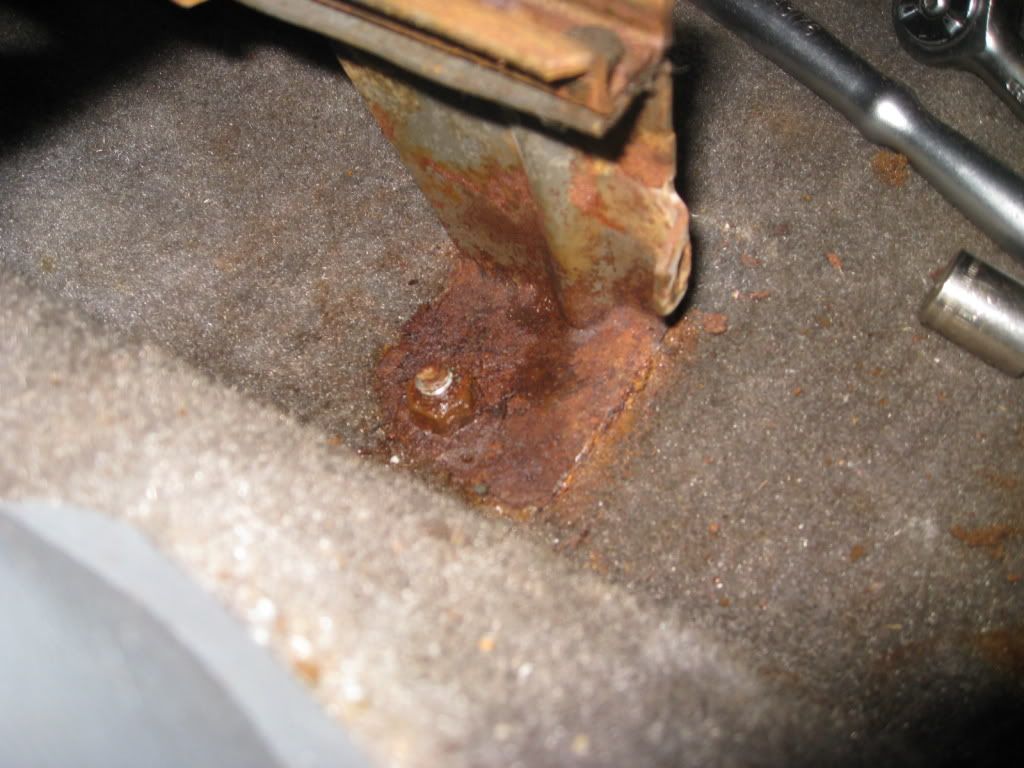 So, I got a good used carpet, headliner, seatbelts, rear seat and a full set of non-rusted floor pans complete with seat mounts(sawzall FTW) out of 84 Monte that shouldn't have been in the boneyard.
1st I installed the headliner trickiest part was cutting the hole for the sunroof.
2nd removed rust from floor pans and primed painted.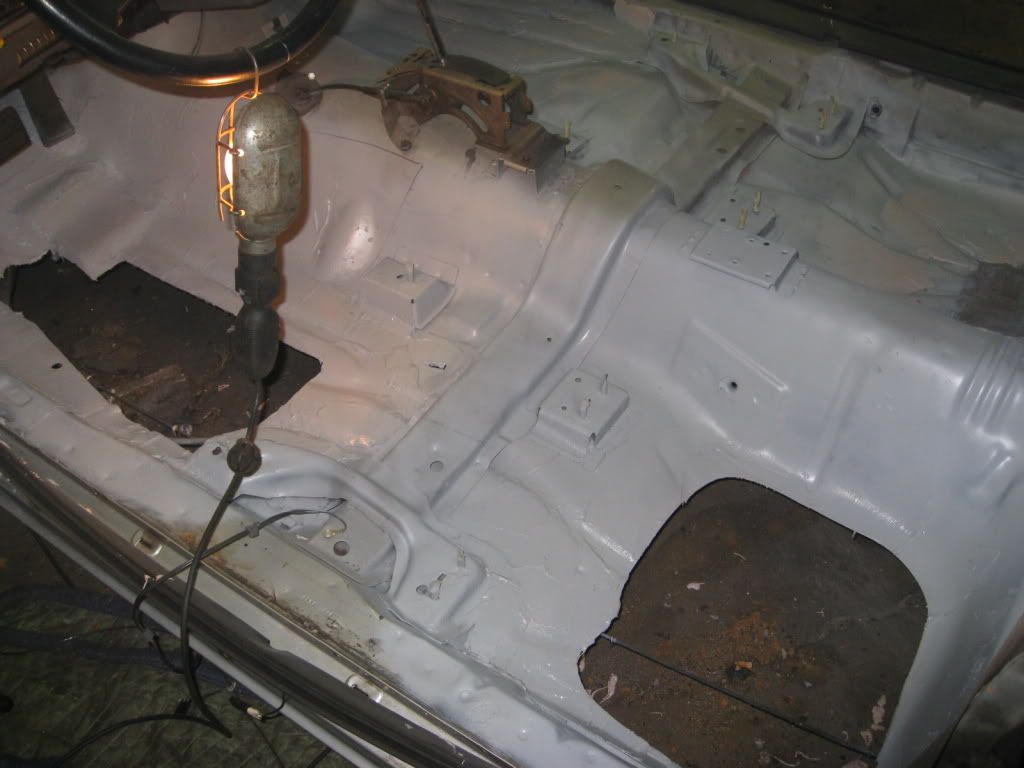 3rd fitted patch panels from donor car and made a couple panels for the pretty intact passenger side floor.
4th Riveted in patch panels, sealed top and bottom, primed/painted.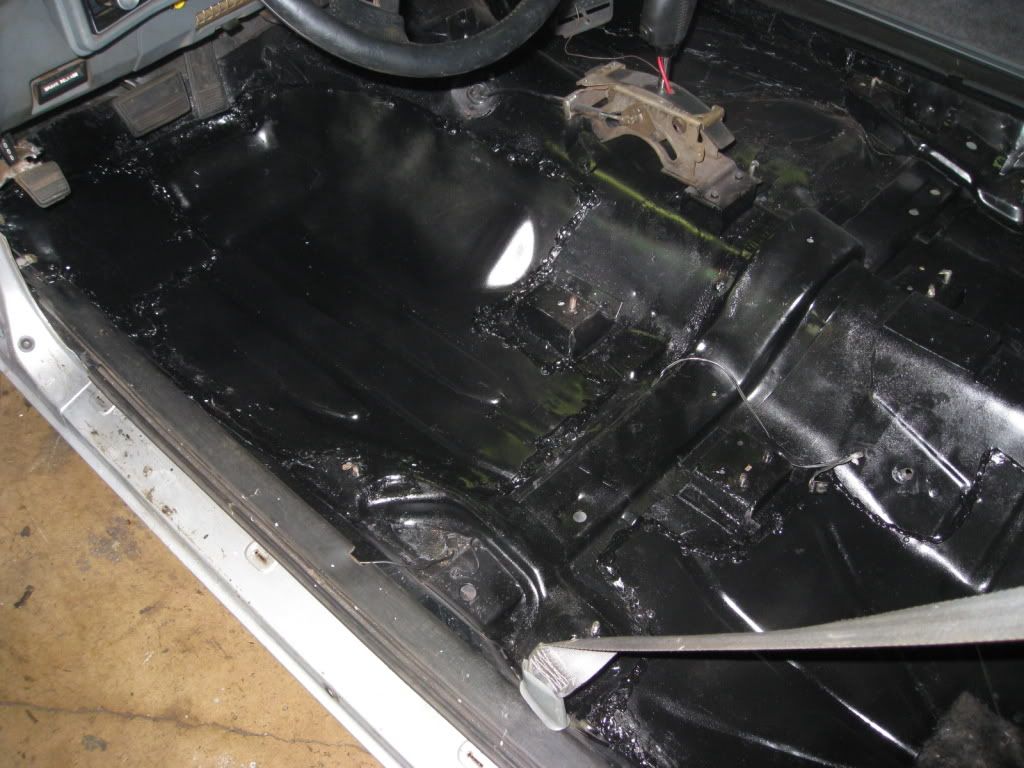 Now with the water issue taken care of and the interior looking 100X better next step was suspension/steering/brakes.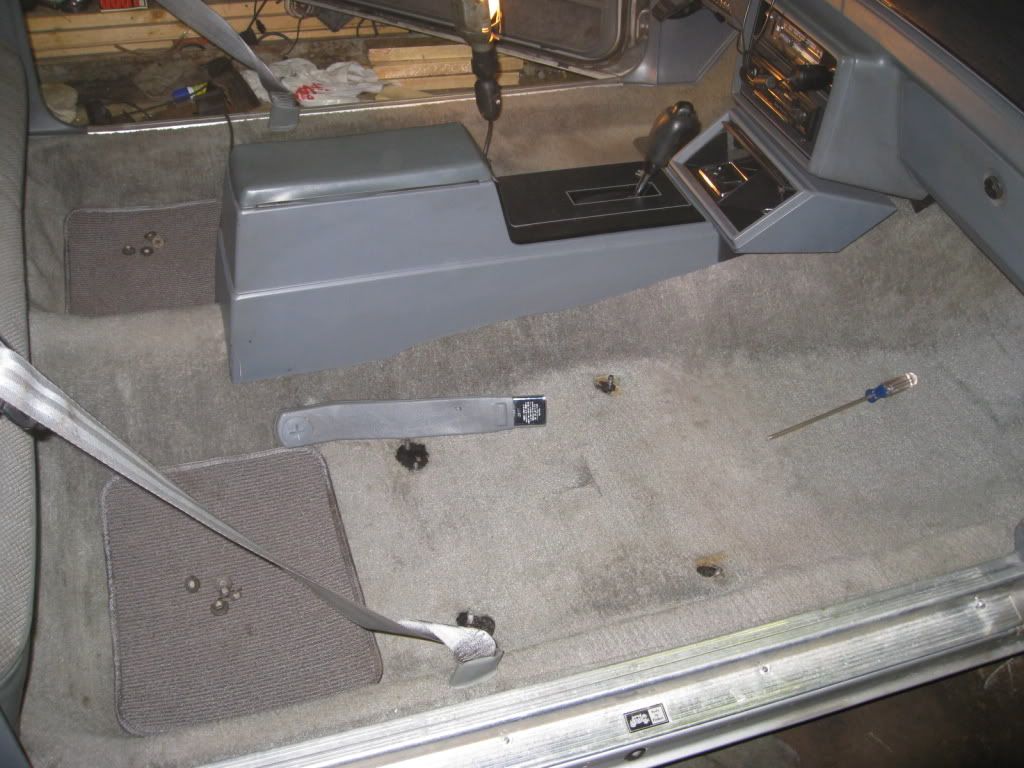 Installed new Belltech drop spindles, new rotors, new calipers, new brake hoses, new springsf/r, new shocks f/r, new upper and lower ball joints, used quick-ratio steering box and intermediate shaft.
Also tried my hand at doing some bodywork, I think I'm going to leave that to someone with more experience.
Before:
After:
Actually met a guy in the boneyard who is giving me a great deal on paint/bodywork so when the Goat comes back out in the spring the Monte will get a facelift!
And lots more little things, sunvisors, rear view mirror, remote trunk opener, new wires, cap and rotor, spark plugs, flowmaster cat-back etc.
Hopefully this will explain why I haven't been on here as much as I used too. Not trying to make a show car, just a reliable, cool, winter beater lol.
So, when you see an old guy in a ol MonteSS project car waving like a madman you'll know it's only me!