Joined

Jul 27, 2011
Messages

77
Reaction score

0
To start off I knew I was going turbo so I had to make room so you can see the turbo so the coolant and power steering resevior had to move.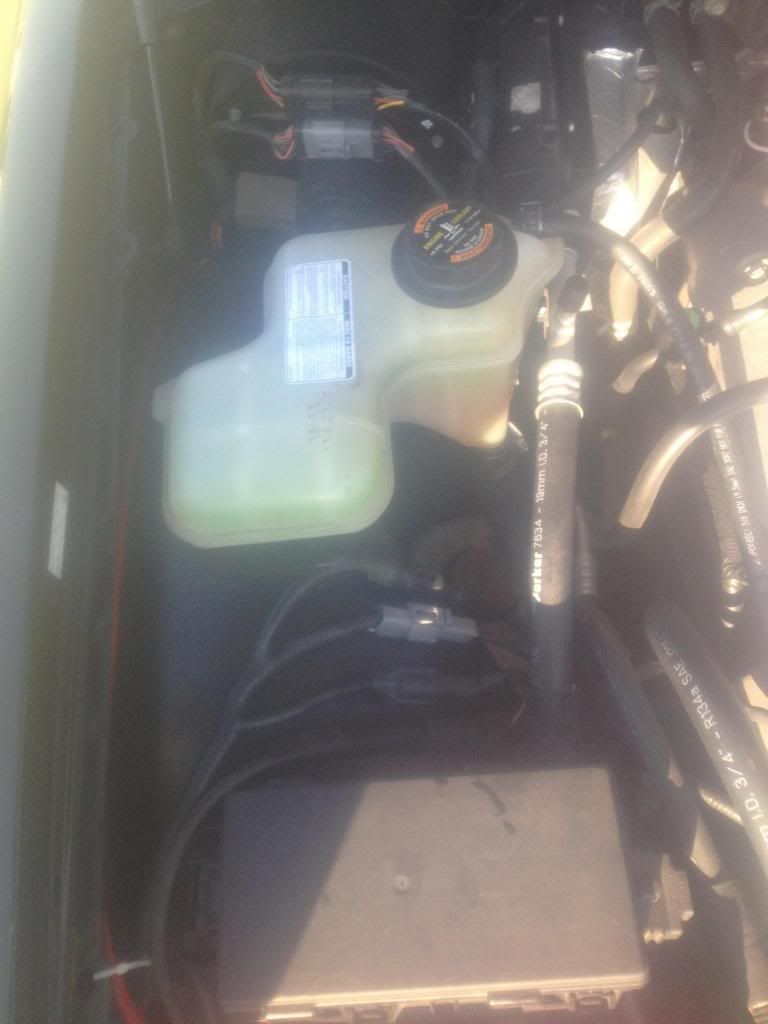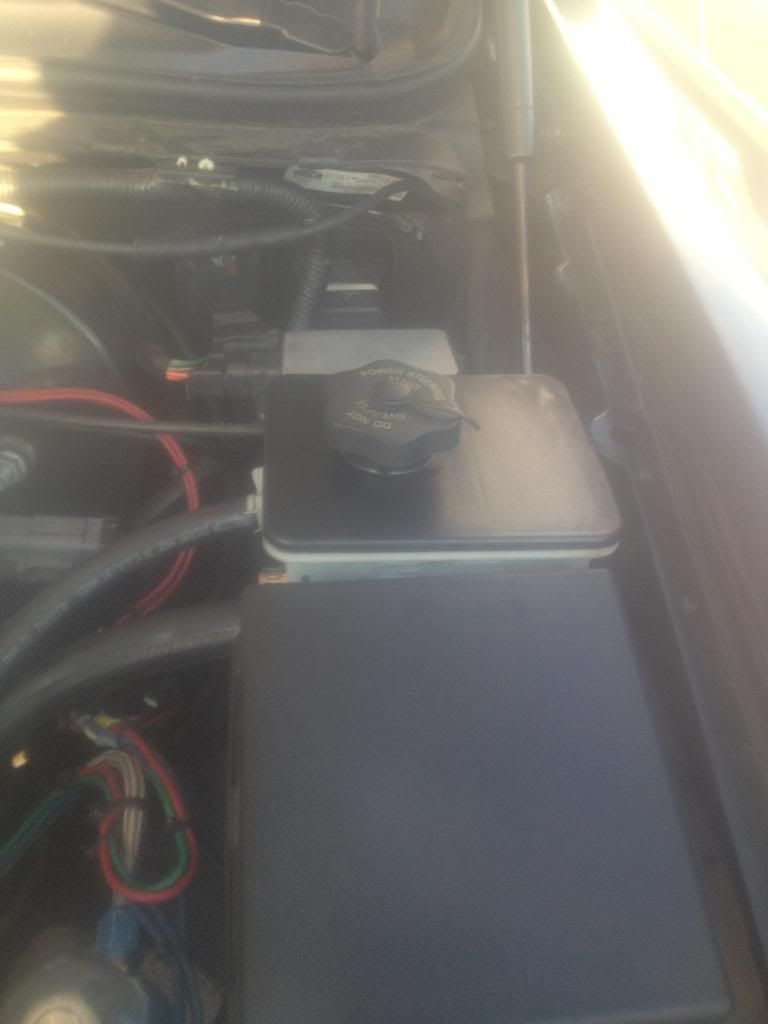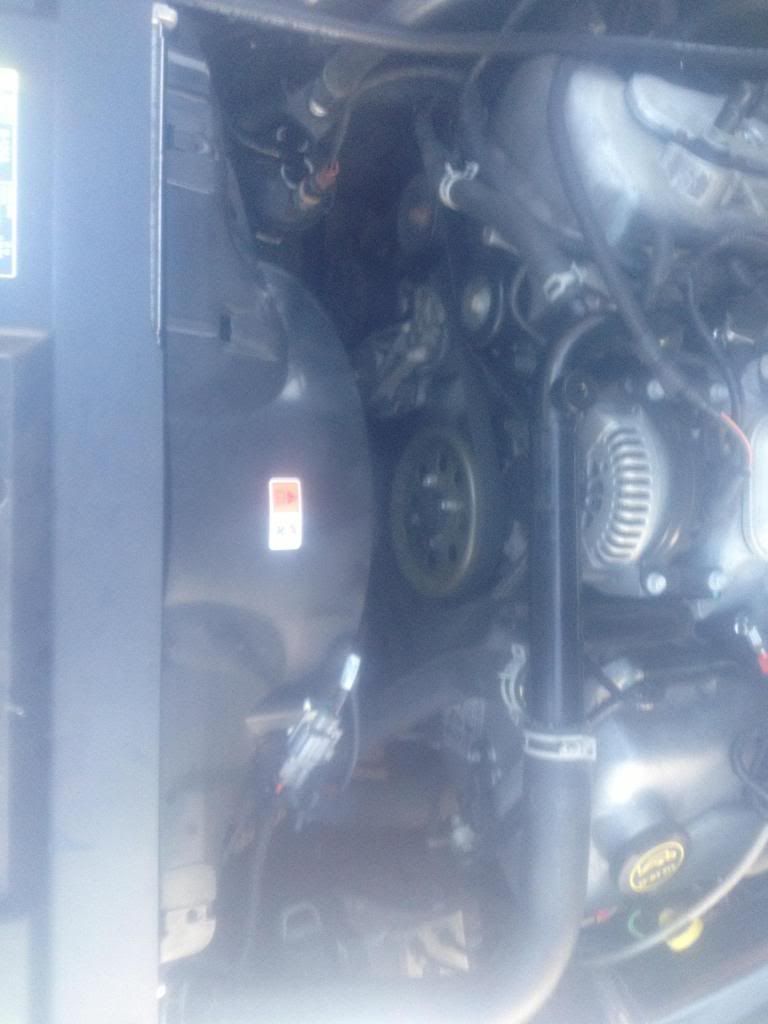 So now plenty of room to see the turbo.
Plenty of parts for me and justbob to install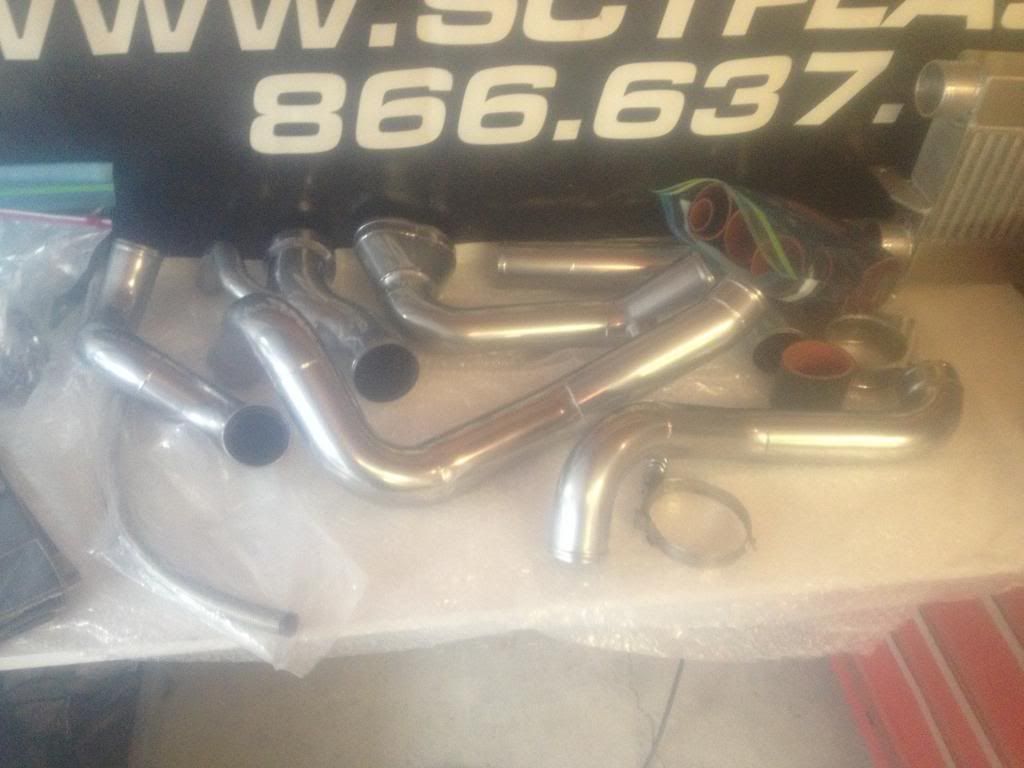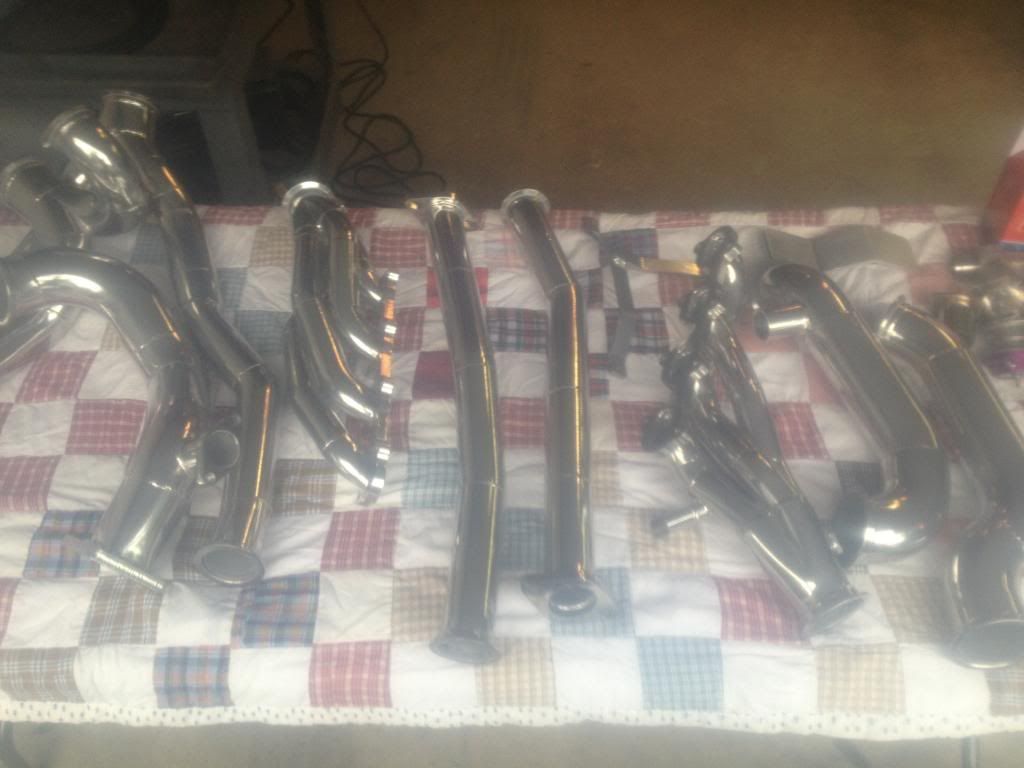 Mock up the turbo
Bob had to custom make the waste gate pipe he did damn good if you ask me.
Ok now time for the finished pictures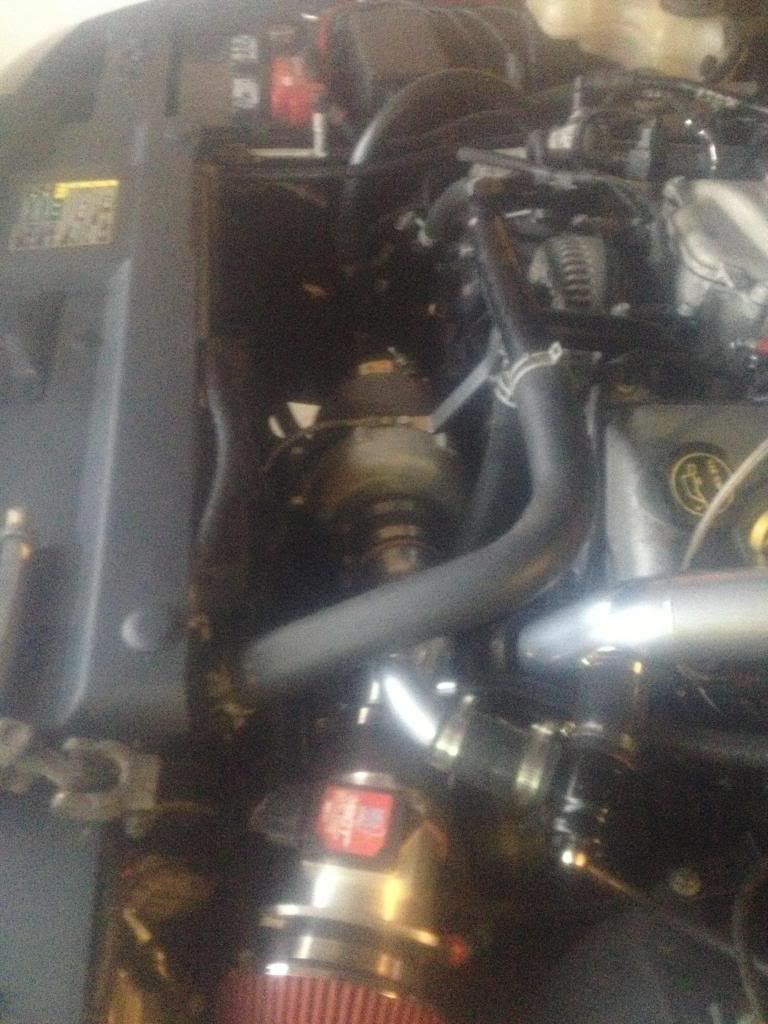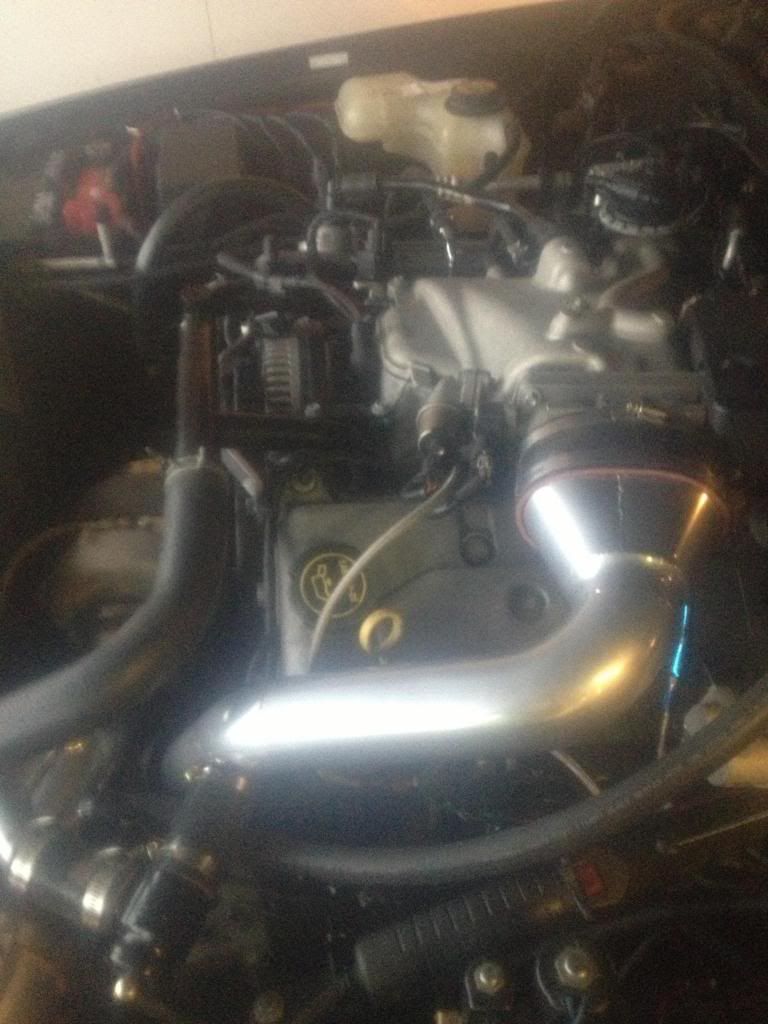 Thanks to bob the install was not to bad it only took us almost 3 days to finish it. And we took our time to do it was no rush at all. Fired right up and drives fine. But I still need to Dyno tune it befor I can really see what she can do now. So in a couple weeks ill have it tuned to see what it has for power.