Joined

Sep 17, 2008
Messages

31
Reaction score

0
Okay so i know this is my first post, but i will be on here a lot. i was trying to sell my brother in laws 03 on there and someone recommended me to try on here. i have well over 1000 posts on there and will become a contributing member. thanks and heres the post.
THE CAR DOSENT HAVE SPINNERS, they are his friends and he put them on there for fun to cruise around one day, so it will not come with spinners and he is not a tasteless person lol.
Car has less that 14,000 original miles. Car has truly never seen
snow and very rare rain (just when I go caught in the rain). This car
is very fast and a true head turner. Oil changed every 2,000 miles
with Mobil 1 synthetic oil. I also just bought a brand new pair of
rear 275/35/18 Dunlop tires for the rear rims. Car is garage kept
under a car cover. I don't have interior pics of the car but it is
the 2 tone red and black anniversary leather interior.
Body mods:
*
18" Chrome Cobra R rims.
*
Limo Tint on all 5 windows.
Suspension mods:
* Eibach PRO-KIT lowering springs
* Steeda casper-camber plates
* Hard Launch Cross-bar
* Hard Launch Urethane Bushings
* Rear Shock Tower Brace
* (option D the "drag pac" on
http://rpmoutlet.com/03cobra.htm
)
Engine mods:
* DIABLOSPORT PREDATOR Flash tuner
* 2.75 Blower Street Pulley Kit
* (option E The E Kit on
http://rpmoutlet.com/03cobra.htm
) minus
the C&L inlet tube, plugs and 180 low temp)
* ACCUFAB "Bog Oval" Throttle Body and plenum
* 95mm Mass Air Sensor
* K&N air filetr
* Bassani catless x-pipe
* Borla catback
* Hurst short throw shifter
* Nitrous Express wet kit w purge and bottle warmer
* Original 10th anniversary rims and tires
* I also have all the original parts
Interior mods:
* Tri-pod A pillar with boost, water temp and air to fuel ratio.
* Interior is exactly like a brand new car. NEVER smoked in.
* Exterior is also in great condition besides minor chips in the
hood from normal street driving. No dents/door dings at all.
25,500$
email me at
[email protected]
for any questions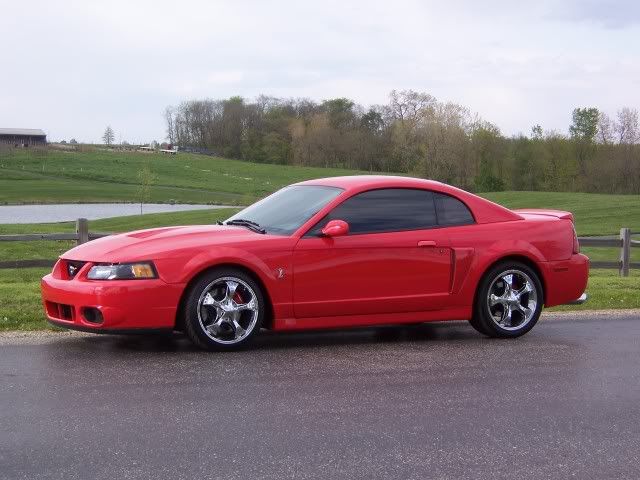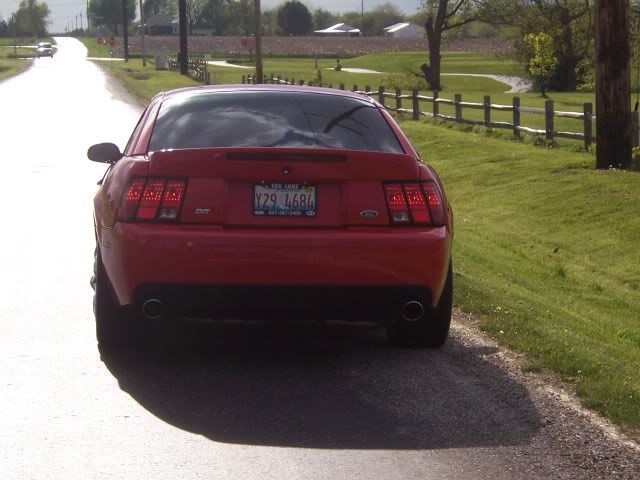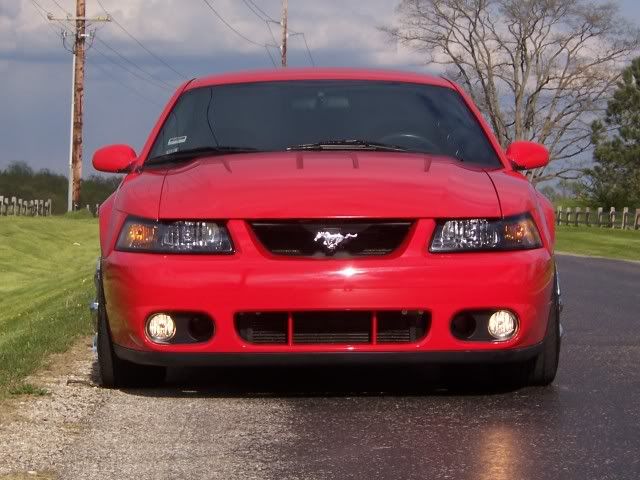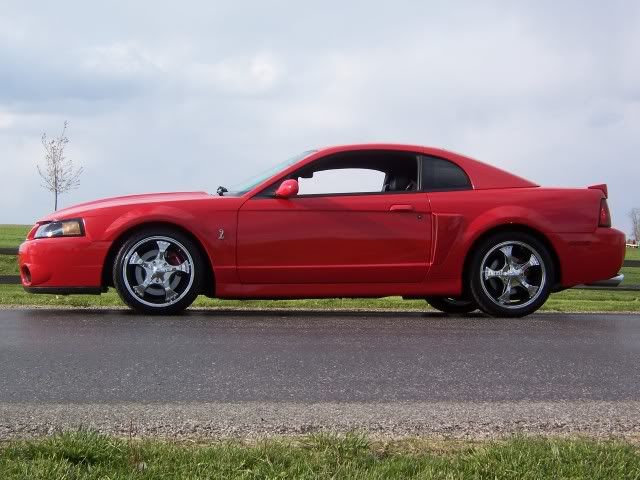 and no they dont come with the spinners haha