Joined

Sep 19, 2010
Posts

15,280
Reaction score

3,587
Location
So, I decided to pickup a Shield Pro because frankly, I'm tired of powering up the gaming PC and dealing with weird quirks when I want to watch streaming things in Atmos/HDR blah blah. The gaming PC works decently well, and is sorted pretty good. But it sucks a lot of power down, and occasionally some apps pop-up which require getting the KB/Mouse out to fix. Mostly app "X" updated and now I have to click OK to agree to EULA, or sign in again...etc.
Why not use my Xbox? Because it will not pass-thru HD audio codecs. It decodes everything, then passes it as multi-channel PCM audio in 5.1 or 7.1. Atmos, and DTSX MA are object based, and the meta data is lost in that conversion.
So I looked around for a bit, did some research (not enough apparently!) and decided I needed the NVIDIA Shield Pro. I did look into actually building a low power PC to run Android TV x86, but it has some bugs that just won't fly with me, like no HD from Netflix/Hulu..etc. Or Lossless HD Codec pass through (Atmos, DTS-X MA...etc).
I opted for the Pro, over the regular due to again, lossless Audio codecs and HDR capability. This will largely be used for Plex, Netflix, Hulu, Tidal, etc..
The Shield Pro can do 4k, Atmos, and DTS-X MA pass-through along with other HD Audio codecs in Plex, Netflix, etc..... And for home, Plex HD Audio pass-thru is a fucking critical requirement. I considered waiting for the next version of the Shield Pro so it could have HDMI 2.1, but there aren't even RUMORs of a release date at the point.
So, first impressions out of the box, SMALLER than the pictures show. Its smaller than a 3.5" HD. So small in fact, that the size of the wall wart pissed me off.
The size of the wall-wart. Its massive for what is essentially a low power smart phone. First thing I thought when I pulled it out of the box. I had to re-arrange my power strip plugs to fit it, since it blocks 3 prong outlets on BOTH sides. I would rather a larger device with a built-in power supply. Also, the power supply is NOT a standard USB, or USB-C connector. So its proprietary. Hope your cats don't chew on cords.
Two. After initial configuration, I noticed ADs on the fucking Home Screen. This is a $200 device I PAID for. This would be like having ads on your phone's Home Screen. Shit needs to go. Looking into it. Nothing 'easy' in the settings. Looks like only option at this point is to run a different launcher. I'll be blocking the google ad URLs. I might turn on the packet capturing feature of my Router for the first time and look to see what URL's, ports, and protocols its using, then block them on the firewall. I have about 30 days to return this thing, and if I can't find a solution I can accept I'll return it. The ads take up the ENTIRE top half of my TV.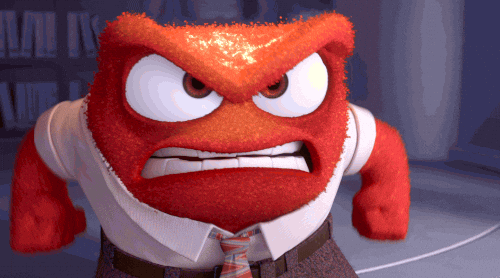 Three, enough with the fucking channels and recommendation bullshit on the Home Screen. I don't give a shit what they all wanna recommend. I just want the apps I set as favorites to be ALL on the screen so I can pick it fast and go. Thankfully, THIS is something you an turn off on the Home Screen preferences. I turned off ALL the channels. This leaves me with my a tiny strip of pinned apps, and the fucking Ads. Fucking Ads.
Four, One of the reasons I bought this because I wanted HDR/Atmos and DTS-X Master Audio streaming without having to turn on the Gaming PC. I fired up Netflix and No Fucking Sound, and the display on my Home Theater was going nuts, constantly flashing in and out of Atmos. It didn't just WORK. So I visited the audio settings preferences, and tried manually enabling Atmos and other things vs the Auto mode. That did not work. Finally, turns out the stupid box doesn't know when to stop "processing" audio with Dolby shit when it actually gets a real Atmos signal in some streaming apps. Solution: Turn off "Dolby Processing" in advanced audio settings.
Five, I discovered a bug. If I'm playing something with Dolby Atmos in one app, then switch to another app and try to play Atmos content from the 2nd app, it fails to start. I had to go back and quit the first app, before I could play Atmos content in the 2nd app. Its annoying to have to juggle it.
Nvidia is getting a lot of backlash after this recent update. As they should. This is a premium streaming device aimed at audiophiles and gamers. Ads should NEVER appear on this crap. Its touted as the BEST streaming device on the market for the discerning audio/videophile.
So, now that I'm pissed off about having to spend about 1.5hrs setting it up and trying to fix stupid shit, what do I think about it?
Plex, just works. Full Quality, fast streaming, libraries load fast. When rapidly scrolling through library (just holding down button to fly from A to Z), poster art stops loading, but as soon as you stop scrolling the poster art pops in immediately, before you thumb lifts off the button even. So that's great.
Tidal Atmos is another reason I got this. And YEP. Listening to the Dune soundtrack and No Time to Die scores from Hans Zimmer now in Atmos. The Dune score, with its particularly atmospheric mixing is unreal, phenomenal. Sadly Tidal's selection is limited. And some of the other selections didn't make use of the rear/side speakers at all. This format would be KING for live concerts. Hans Zimmer's Prague show is probably the best example off how good it can be. Nightwish is another band that has a superior mixer on hand and their multi-channel audio while only DTS-X MA, is still presents a phenomenal sound stage. I really want them to go through and provide all of Hans Zimmer's scores in Atmos. Man of Steel, Gladiator, Rush, Interstellar, and Inception would be amazing.
Disney+ won't stream Atmos content if you aren't running in 4K HDR mode. Which is a joke, because the two formats aren't a tied together. So, if you have a nice home theater, hooked up to a 1080p TV, nope, no Atmos for you.
Not sure on the Apple TV app, but I figure I'll watch For All Mankind, and Foundation.