Although a computer nerd by profession, by education I was into electronics back in the day.After a long, winding diversionary road I think it would be fun to start returning to some of that as a hobby. To that end I've been investing.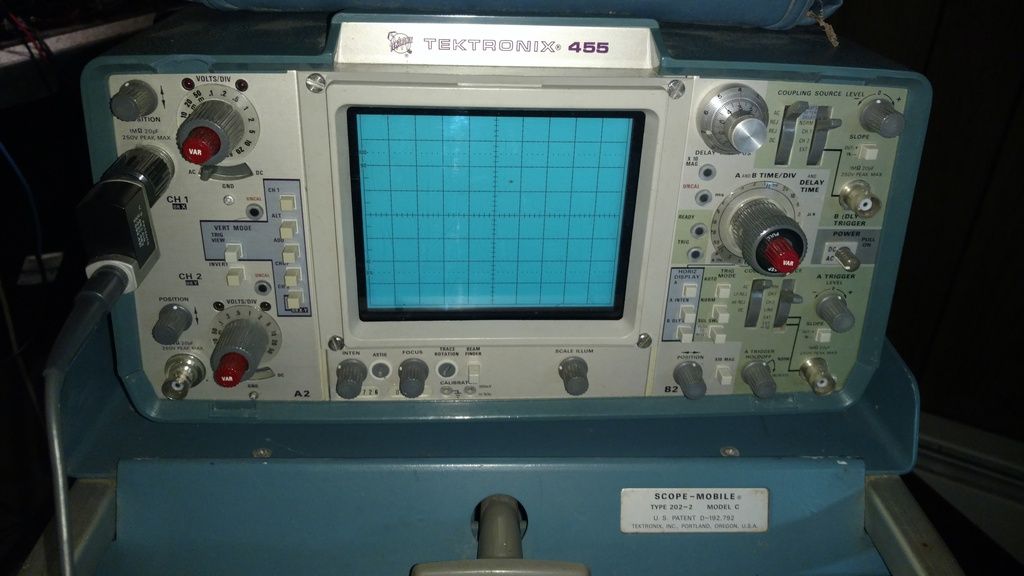 This is my latest purchase, it's a 50mhz Tek scope. I paid $100 with 2 good 10X probes, a 100X probe and a broken 10X probe. In retrospect Ebay had 200mhz ones for about $50-75 more shipped but I don't think I did terrible.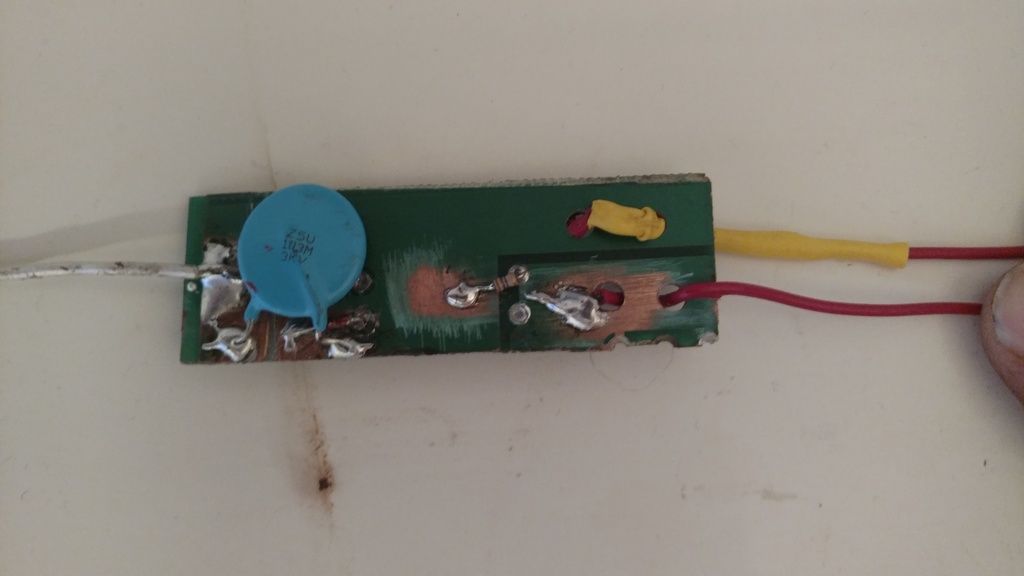 This is an RF Probe I made using a scrap PCB and misc components I had laying around. The idea is you take RF energy and rectify it so you can tune radios and stuff like that. With the O-scope it's probably less relevant than it used to be but could still come in handy for "peaking" stuff. Missing on it is the alligator clip to connect ground to the device in testing.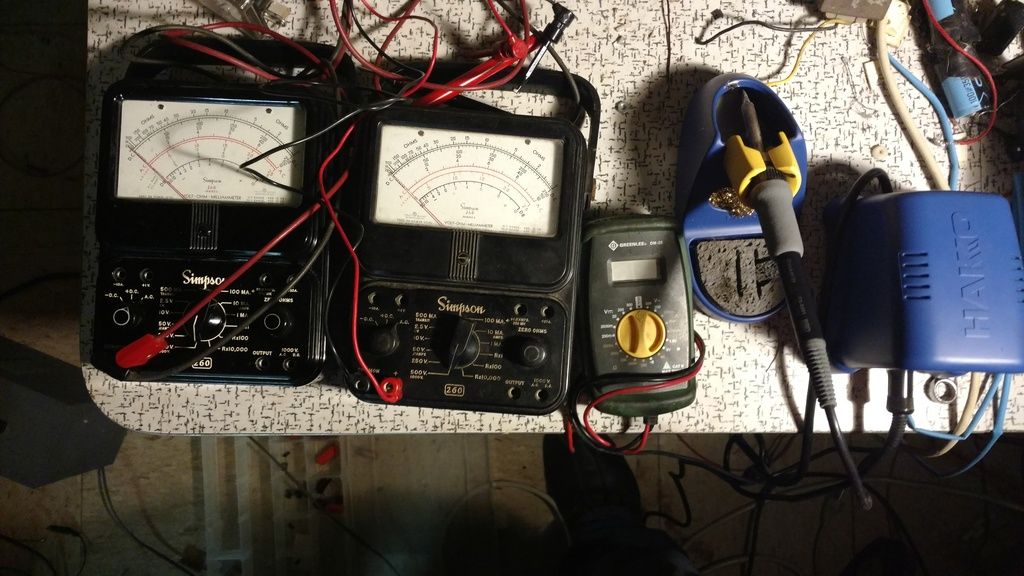 My Simpson 260s, DVM and Hakko soldering station. I replaced my Weller TC-202 this year with it (great if you find one cheap, last one was $10 and lasted me a decade plus of heavy use) and can't be happier. The beater Simpson on the left is one I've had forever and it broke. Naturally after I bought the one on the right I got it fixed up. I stole the one on the right for a princely sum of $15 and it's hella clean.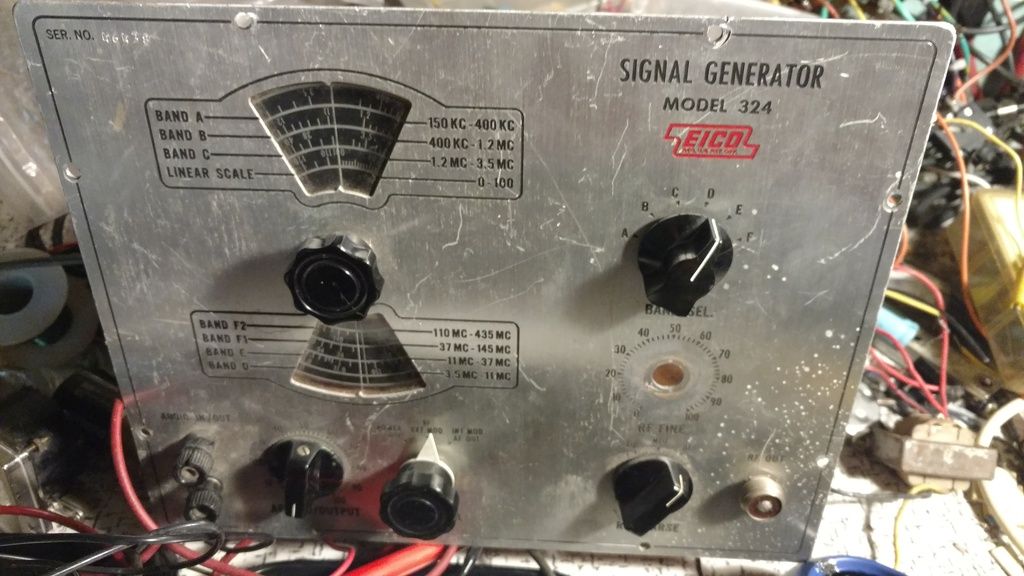 This is my latest project, an Eico 324 RF Signal generator. It is something I've had for a long time, and when I looked at the wave form on it there was horrible distortion. Although it's far from perfect now, I found out that the potentiometer for the RF Fine had a short in it. Modulation I'm not sure about but I'm going to continue to work on that. I may even have some of the right knobs to put back on it. Looking to upgrade but hoping this gets me past the hump.
What I'm wanting to do in the future gear wise is get a decent frequency counter, a better signal generator, a computer to drive my EPROM programmer (not pictured) and if I can find a smoking hot deal get a service monitor (dubious for the coin I'm willing to spend.)
The projects I'm wanting to work on in the near future are get some ham gear fixed up (I need to build a PSU for my HW-101 or get one for it and some commercial radios I'd like to rework) a PIC Micro project or two possibly, some tube audio amps (I have a design or two on deck I never built) and lastly build a WWV receiver which was a class project I never got working, probably trying for a tube amp here too although hybrid isn't totally out of the question by any means. Car wise I'd love to build a budget focused 4L80E controller that would be in the Megashift or less price point. Sure some stuff will get added to that, but it's more than a good start.
Any other electronics geeks here? If so post what you're up to or your bench.