Well-known member
Donating Member
Joined

Sep 29, 2007
Messages

12,961
Reaction score

336
Location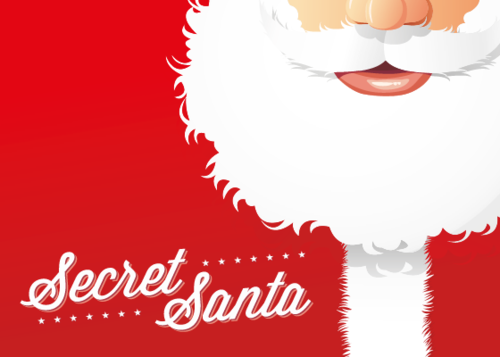 It's that time of the year again folks!
Let's start of with a huge THANKS! to all that have participated in the past, it has been a blast and your participation makes me want to keep doing this year to year, so let's keep it going!
Here are the threads from the previous two years:
TCG Secret Santa 2017!
TCG Secret Santa 2016!
The rules:
-
Entry deadline 12/2
. You have until that date to say IN to participate. There will be no maybes, either you're in and committed, or you're out.
-I will be pulling names
12/3
.
-Once you say that you're interested, you will receive a PM from me requesting some basic information. I will pass on that reply to your Santa. This will be name, address, interests, penis size etc.
-Ship your item by
12/17
. This gives you 2 weeks to go out and grab a gift and ship it off to your giftee, also if shipped by this date the item should arrive by or near Christmas.
-Once shipped, please PM me and let me know that you have shipped your item.
-Once received, we can use this thread to show off your new titty stress balls, Hilary Clinton toilet paper, and whatever else you get.
-Gift value. There is no limit on how much, or how little you must spend on your giftee. Just using Reddit as an example, median gift price was $27 and shipping was $4.
Keep in mind, wives, girlfriends, mail-orders, etc.. are all welcome and encouraged! Any questions? PM me, or ask away in the thread!
2018 Participants:
[MENTION=127]wombat[/MENTION]
[MENTION=5]Mook[/MENTION]
[MENTION=682]Sprayin[/MENTION]
[MENTION=11785]98GrandPrixIraqVet[/MENTION]
[MENTION=3132]boostedguy05[/MENTION]
[MENTION=771]Rebel[/MENTION]
[MENTION=12138]Z28Camaro[/MENTION]
[MENTION=111]OffshoreDrilling[/MENTION]
[MENTION=73]tinfoilhat[/MENTION]
[MENTION=7923]CTC DEEZUL[/MENTION]
[MENTION=1774]willizm[/MENTION]
[MENTION=3785]muskie[/MENTION]
[MENTION=604]ldyzluvdis06[/MENTION]
[MENTION=13056]keitho64[/MENTION]
[MENTION=85]EmersonHart13[/MENTION]
[MENTION=85]EmersonHart13[/MENTION]'s wife
[MENTION=60]greasy[/MENTION]
[MENTION=10772]BigJohnson[/MENTION]
[MENTION=4700]Miss Esa[/MENTION]
[MENTION=19]Yaj Yak[/MENTION]
[MENTION=10343]Bub[/MENTION]
[MENTION=12]Bru[/MENTION]
[MENTION=249]importcrew[/MENTION]
[MENTION=4374]snakebyte[/MENTION]
[MENTION=126]Dasfinc[/MENTION]
[MENTION=340]Eagle[/MENTION]
Last edited: