A few situations led up to this. Extreme cold, over a foot of snow, then quickly warming up causing ice dams on the rivers and creeks, then lots of rain melting all the snow while the ground is still frozen and unable to absorb the water. Basically everything here is flooded. Almost no roads are open due to water running over them and/or roads being washed out. Many bridges have washed away, and dams and levy's have failed or been destroyed. The national guard is in the area and are keeping their Blackhawks busy rescuing people.
We are on the high elevation side of town, and not in the flood plain, but I'm getting nervous because we literally can only travel about 2 miles before reaching another overflowing creek.
While we are dealing with the water on the east side of the state, the west side has the the blizzard of the decade going on. Huge drifts, 70mph winds, right in the middle of calving season.
This is a road condition app we have. Basically anything red is a closed road due to water or snow.
Here's a few pictures of the water I took yesterday. It's worse today.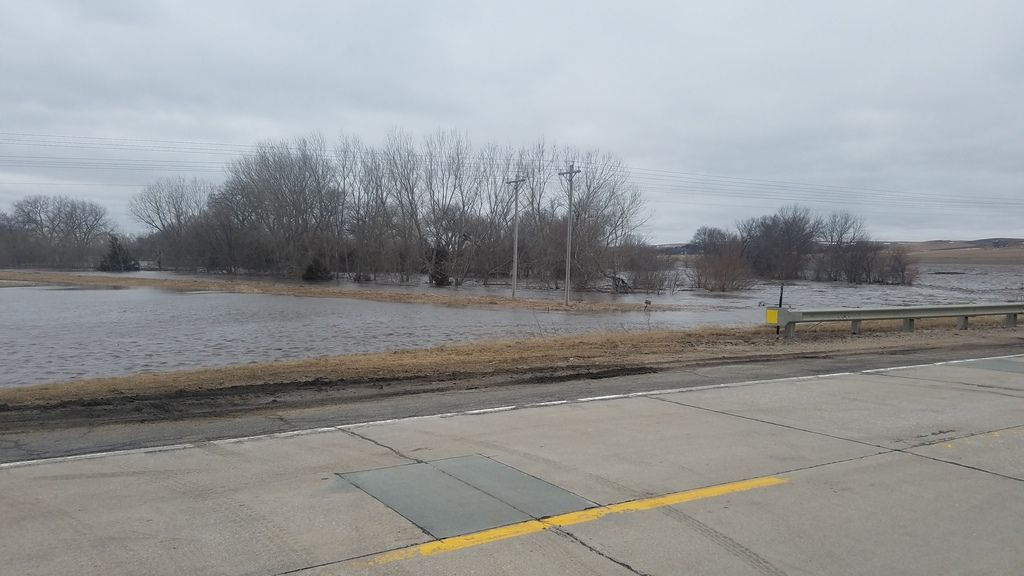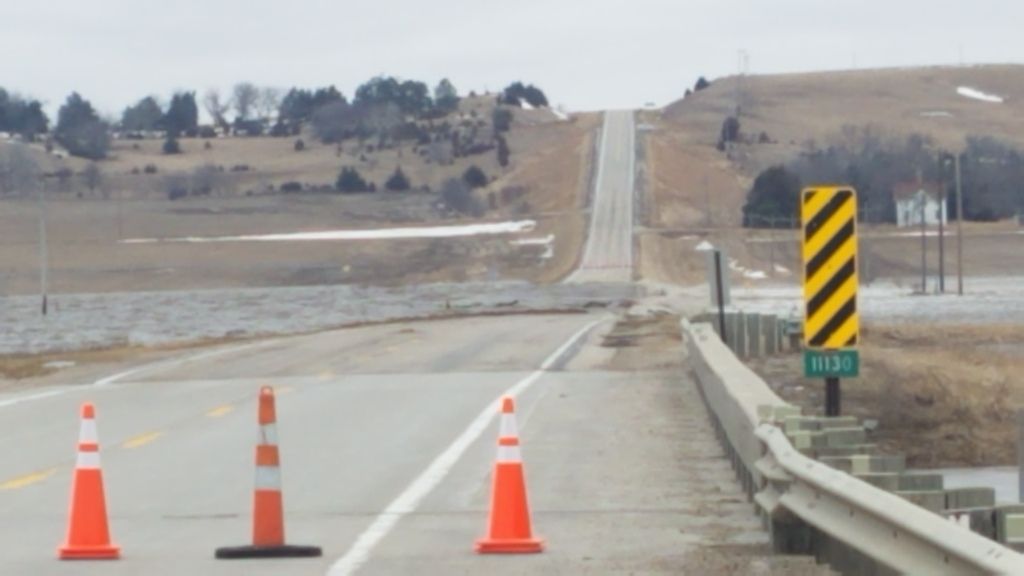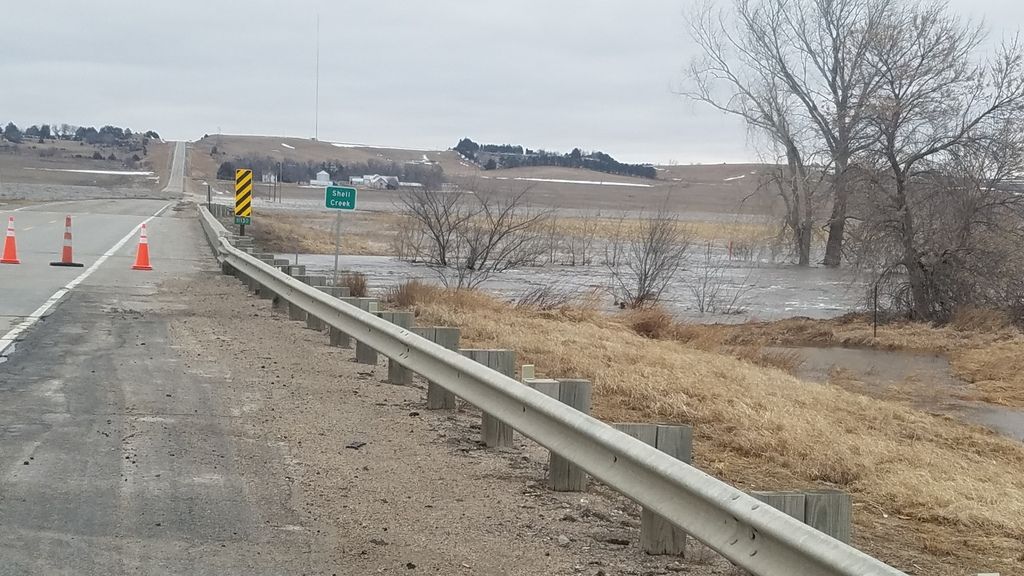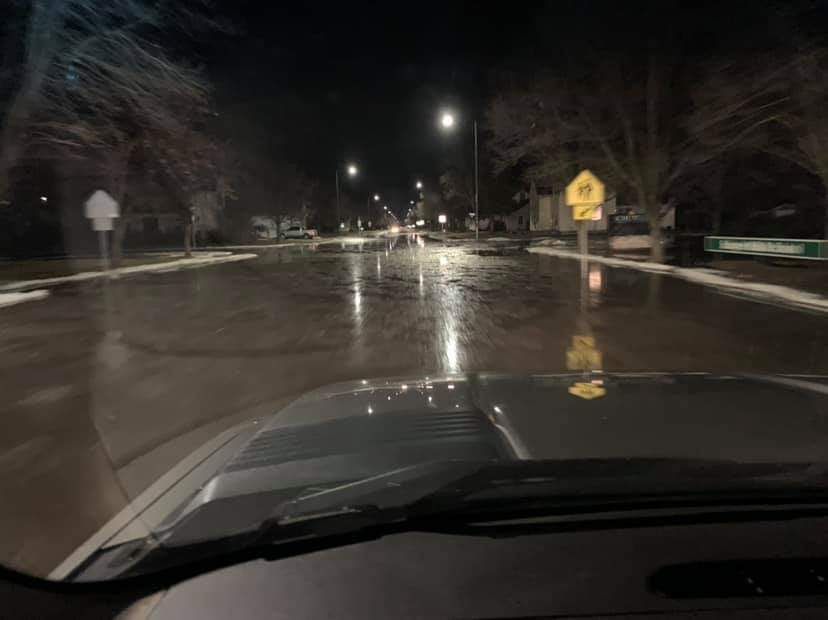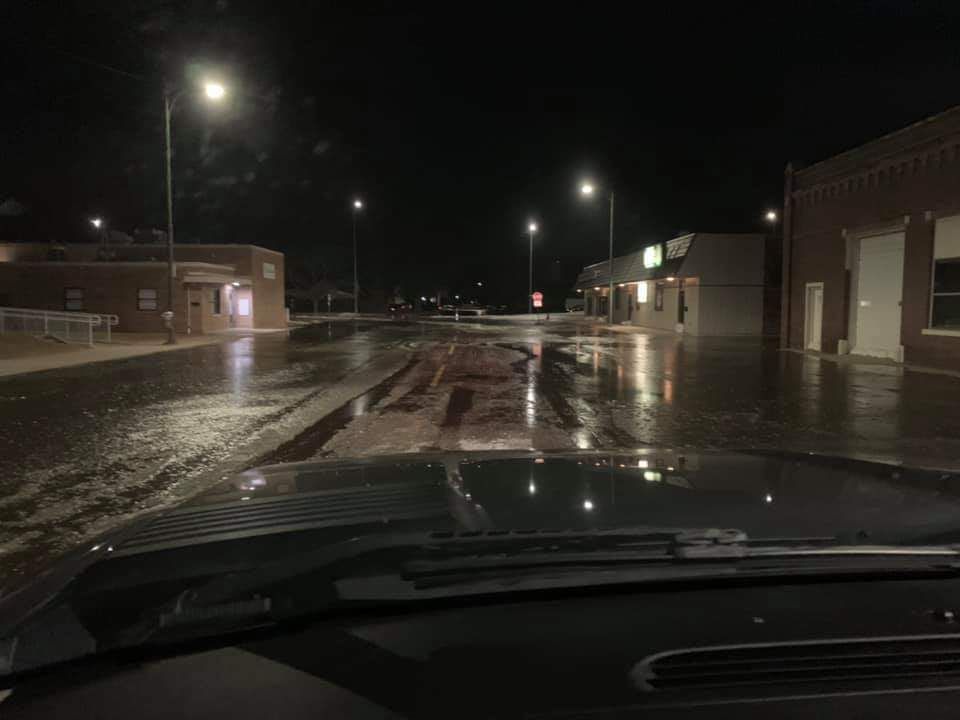 My construction trailer is at a lake south of town. Hopefully it's still there, if not I'm going to need to replace everything.