Harbor Master
Donating Member
Joined

May 24, 2007
Messages

90,617
Reaction score

1,628
https://www.tirebuyer.com/education/all-terrain-vs-winter-tires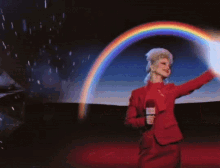 A movement is afoot in the all-terrain tire category.

Snow-rated all-terrain tires are becoming the new norm. These tires are visually distinguished with the three-peak mountain snowflake (3PMSF) symbol, denoting the ability for "severe snow service," on the sidewall:

Just a short while ago, the severe snow service rating was a feature that separated the excellent in the all-terrain class from the average and subpar. Now even some "budget" all-terrain tires qualify for the severe snow performance rating.

For decades, all-terrain tires have been used by northern-climate drivers through four seasons. The fact that manufacturers are more commonly putting all-terrain tires through snow testing and performance validation before bringing them to market is a positive development. It's recognition on the part of manufacturers of how all-terrain tires are often used, and ultimately making certain that all-terrain tires are "snow-worthy" makes American roads safer in the winter.

However (you knew that was coming, right?), seasoned and observant winter drivers might have already noted that we're talking only about snow performance here. That's because qualification for the three-peak mountain snowflake symbol involves longitudinal (straight line) traction testing on packed snow, specifically.

As a winter driver, how often are you faced with nicely packed snowy road conditions?

It's the exception, not the rule for us Michiganders. Here in the Great Lakes State we get our fair share of picturesque lake effect snow, but also ice, rain, slippery frosted pavement, wet snow, and frequently, what could be referred to as "winter slop." A blend of all of the above, plus a fresh couple of inches to conceal what's actually occurring at road level. You know, just to keep you on your toes and white-knuckled…

And it's in these more common, variable winter conditions that the performance merits and singular purpose of true winter tires comes to the fore. While certain all-terrain tires have the traction characteristics to achieve a reasonably high level of straight-line snow traction, they remain a compromise as compared to true winter tires in all other driving conditions.

The reason has to do with engineering and design purpose. All-terrain tires have to work on-road and off-road, in wet and dry road conditions, when it's 100° F and 20° F. They also typically possess a high level of puncture resistance to facilitate off-road adventure, which requires certain durability characteristics – which aren't necessarily complementary to wintertime traction.

Winter tires, on the other hand, are designed strictly to manage winter conditions. Near or below freezing, ice, snow, mixed conditions, cold wet roads, and cold dry roads. As such, the design and construction of a winter tire is a direct reflection of the specific intended use.

Have a look at this side-by-side comparison of a snow-rated all-terrain tire (left) vs the Cooper Weather-Master WSC winter tire (right). Spot any differences?

The Weather-Master WSC is a studdable winter tire. Those pen-tip sized holes can be plugged with studs to contribute next-level traction, especially in icy conditions. (Studs are not legal in all states.)

While the all-terrain tire features some siping, sipes are quite literally everywhere on the Weather-Master WSC, even down the central rib of the tire. These grooves open up and close as the tire rolls, which helps to keep the tire in constant contact with the road surface. Sipes significantly improve traction in wet, slushy, and snowy road conditions.

Cooper's patented "Snow Groove" directional design increases traction by encouraging snow-on-snow grip. Translation: Ever made a snowball? If so, you know that snow sticks to snow. The Weather-Master WSC's tread is designed to become packed with snow, to use that natural traction advantage.

But arguably the most important design distinction between snow-rated all-terrain tires and true winter tires is something you can't actually see at all: The tire tread compounds are fundamentally different.

The reason, once again, is design purpose and intended use. Winter tire compounds are designed specifically to function in temperatures near or below freezing. In these temperatures the tire compound remains pliable, which is critical to proper interaction with the road surface. By contrast, dedicated summer tires drastically harden in freezing temperatures, which prohibits road surface interaction. Snow-rated all-terrain tires certainly do a better job than summer tires of remaining pliable in cold temperatures, but the pliability of winter tires in freezing temperatures is on another level.

In conclusion, snow-rated all-terrain tires are definitely a positive step, but drivers shouldn't confuse these tires with true winter tires. The adage "choose the right tool for the job" still applies here. To achieve uncompromised winter traction in all varieties of wintertime road conditions, a full-fledged winter tire remains a necessity.

Stay tuned for future updates. We'll be putting a set of Cooper Weather-Master WSC tires on our Jeep Grand Cherokee Trailhawk, and plotting to defeat winter.