Overview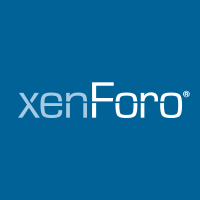 This add-on is not affiliated with XenForo Ltd. This add-on adds a new BB code usable in first posts of threads to allow users to create rich content, separated by definable chapters. Chapters can be added using the Chapter title BB code and...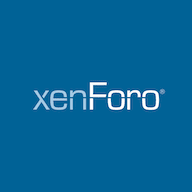 xenforo.com
Demo
Introduction This thread serves as an example for Thread Chapters. Use the table of contents above or the page navigation below to flick through different chapters. You can create your own threads with chapters by using the Chapter title BB code. Apple reimagines the iPhone experience with iOS...
See it in action on TCG
Loved the GTI so much that I upgraded to a CPO 2016 R..............DSG :eek3: So far, fucking love this thing. I was sold the minute I took it out for a spin. The power and trans in this thing are in perfect harmony. Already had tints and new tires. 1 owner car, guy traded it in for a red R...

www.thechicagogarage.com
This add-on allows you to take your first post and add chapters to it. When someone clicks on a chapter, the thread refreshes and the first post changes to show new content. This will be hugely beneficial for member build threads - you can use the chapters to link directly to updates within your thread. Now members wont have to dig through 20+ pages to get all the details on your build. So how does it work? Let me show you.
Step 1: This will apply to both new threads and existing but I will be using an existing thread as an example.
The first chapter will also double as the first post in the thread. It will always show up when someone first visits the thread. Setting up chapters is easy. The first piece of text in your post should be this:
(obviously make the title whatever you want). Once that is typed out, hit enter and then type out your text, add images or link to somewhere else within the thread. That completes your first chapter.
Step 2: Adding more chapters
This is the easy part. Once you've finished doing whatever you want with the first chapter, the second and subsequent chapters simply repeats the original process. See below:


So essentially, you can keep repeating the same process over and over until you're done. For those that already have threads that exist, you can do something simple like:


(link to update within your thread)
(link to update within your thread)