AKA Emerballs & Emerstaxxx
Donating Member
Joined

Jul 18, 2007
Messages

47,784
Reaction score

1,994
1st Gear: New AAA Research Shows That Premium Fuel Is Probably Not Worth Your Money

If you've got a car whose owner's manual recommends premium fuel but does not require it, you're going to want to read the American Automobile Association's recent study on how premium fuel affects the fuel economy and torque produced by various automobiles.

Those automobiles tested at the Automotive Club of Southern California's Automotive Research Center in LA were the: Ford Mustang GT, Jeep Renegade, Mazda Miata, Cadillac Escalade ESV, Audi A3 and Ford F150 XLT EcoBoost.

The study sought to answer three questions: does premium fuel yield improved fuel economy, does premium fuel yield more horsepower and how much more expensive is premium fuel on average?

To come up with answers, scientists strapped those six cars to chassis dynamometers, and ran various drive cycles that simulated ever-steeper grades (zero, two, 4 percent at 65 mph and 6 percent at 55 mph) in order to see if the benefits of premium fuel shined through during high-load driving conditions. The team then measured static (at 2,000 rpm and 4,000 rpm) and dynamic horsepower (the engine revs to redline like a normal dyno test) to see how premium fuel affects engine output.

Ultimately, the results show that the Escalade with cylinder deactivation functioning and the EcoBoost F-150 (two heavy vehicles powered by small engines) saw the biggest fuel economy benefit when ascending the grades, and the Audi A3 actually started knocking. And as for horsepower readings, increases are mostly moderate, though the EcoBoost F-150 gained 11 horsepower.

AAA, who says premium fuel tends to cost about 20 to 25 percent higher than regular, summarizes its findings, saying:

There is not a clear case where premium gasoline is beneficial from a cost perspective. In most cases, the extra cost of premium over regular does not result in a positive return on investment (lower cost to drive a given distance). However, there are instances – and they vary widely by vehicle type and model – where the use of premium gasoline can be marginally beneficial.

If you hear knocking, definitely use premium. If you tow a lot, or do a lot of "spirited driving," then maybe you should consider premium; AAA recommends that you experiment to find out.
Source Article:
https://jalopnik.com/recommended-premium-fuel-may-not-be-worth-the-money-1821315198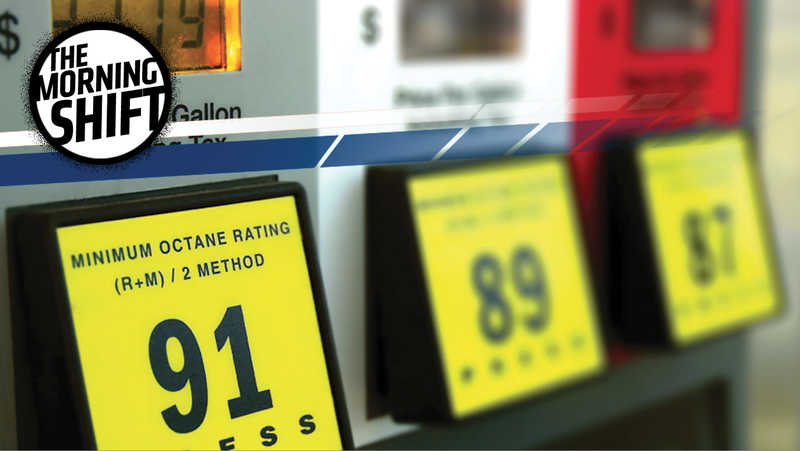 Source Data:
http://newsroom.aaa.com/wp-content/uploads/2017/12/Premium-Fuel-Phase-II-Research-Report-FINAL-2.pdf