Because of all the comments I got from my thread about my experiences at the abondon ski lodge area, I want to share some information/pics about a property on Rainbow Road just off Cuba Road in Barrington. This site is probably one of the most talked about "haunted" spots in Chicago and ALOT of people go here. I knew they were building houses on the property so I went to Rainbow Road a few days ago to check out the progress.
There are alot of storys about what has happend and what was behind those white gates, but I cant really findout any true information. When people think of rainbow road they think of the insane aslyum. There was a supposed insane aslyum behind those gates at one time. One of my professors actually told me there was one back there, he used to go there when he was a younger. There are also storys saying that the property was a Chicago mafia hidout in the 1930's. In adition to that I have also herd a story that there was a house back there and people mysteriously abondon it during christmas, christmas decorations were left up and the people left everything. Lastly, I have read storys that alot of people got killed in a mansion back there. I personaly think a insane asylm could have been back there along time ago, only because a credited source has told me so. But back like 20-30 years ago it was just a mansion and a farm property.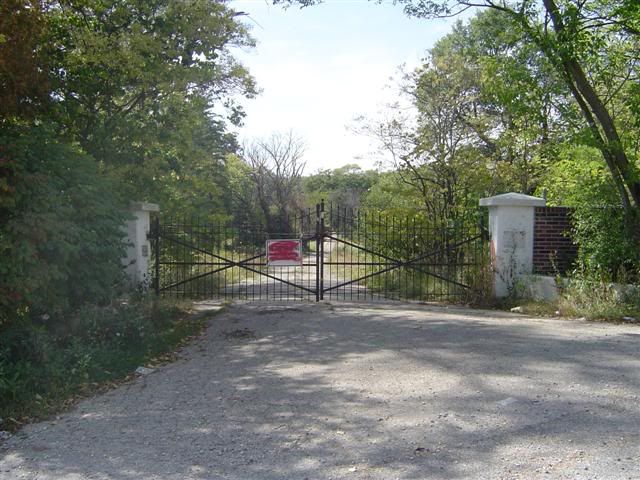 The White gates leading back to the supposed insane asylm (2004)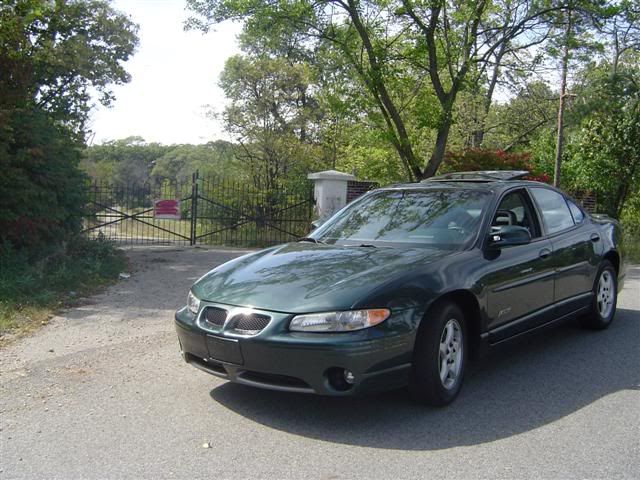 GTP (2004)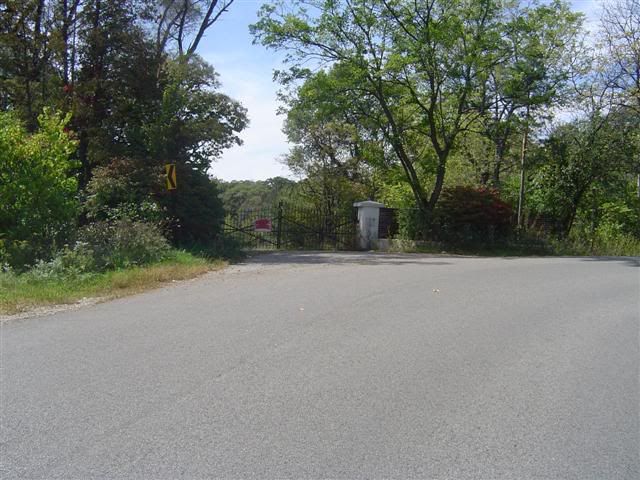 2004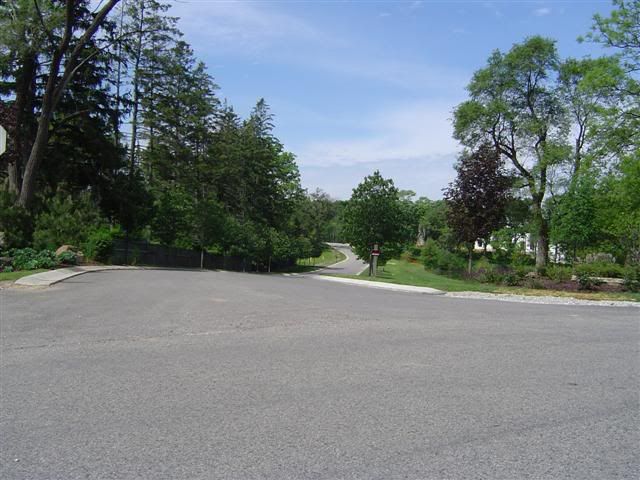 2006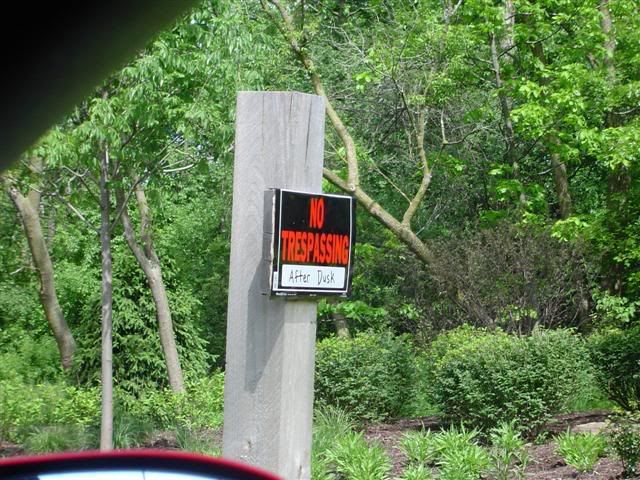 Funny it says "After dusk" because people still probably come to this area at night to look for the "insane asslym" but there is NOTHING left of anything back there besides the silo.