TCG Elite Member
TCG Blue
Oct 22, 2018
5,223
12,538
It rained Saturday morning, but the weather cleared up and racing resumed.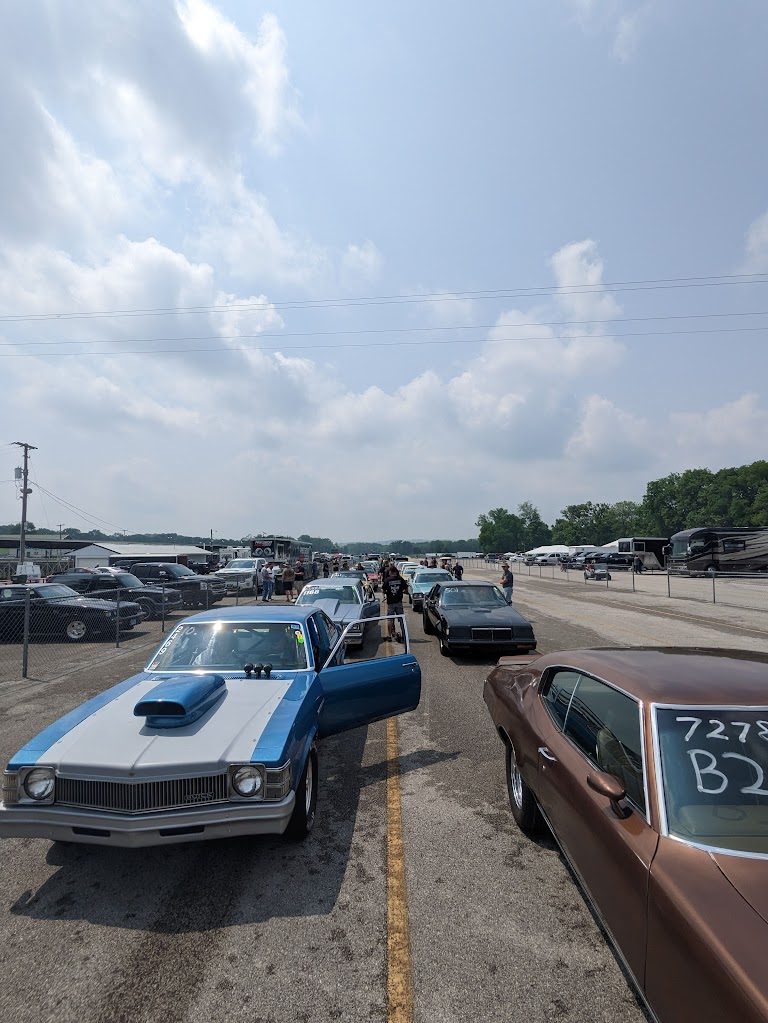 Although we missed qualifying, none was required for the all inclusive bracket racing. Buddy dialed into B1.
This was a great way to end the week. He got three personal best E.T.s in a row and won third place in B1. He was a bit rattled by being lined up with John Stevens (probably the most consistent Buick racecar in existence) and lit the red. Oh well. We all left with smiles on our faces.
My chariot awaiting.
I wasn't about to stick around another night with a pregnant wife at home. I barreled up 65 and got home around midnight.
...but a Buick trip isn't complete without one last kick in the dick right?
Oh well.
Nothing critical broke, but the car wasn't ready for this trip either. It randomly decides to run pretty lean to the point where the car falls on its face, pops, and displays a lot of KR. I don't know what's up with that. I'm going to change the fuel filter just because I never have, and make some logs. This is still a very fun and successful trip though. I sold both Powermasters and my DIY diagnostic tools, so I'm all-in on vacuum brakes. I also sold the original intake manifold, crappy MAF pipe, Racetronix 255, old gauge pod, ATR scoop, and a bunch of other miscellaneous crap. That was enough cash (and free space in my trunk) to score a brand new Pypes exhaust system!
A swap meet vendor had it in his hoard and ended up selling it to me for about $100 less than if I had to have it shipped from JEGS. I also picked up a used 3" 304 stainless test pipe/cutout from Brian Lorenz's tent so that I can get obnoxious.