TCG Elite Member
TCG Blue
I was going to blast a header tonight, but noticed the moisture was out of control. I decided to quit being lazy and begin installing the new filter/regulator. I found some anchors which I will use to mount to the concrete wall, but my hammer drill is at work. I'm also out of the particular air fittings I need... So shit. I guess I'm not getting this done tonight, but I will at least get a head start by removing and tapping the side fitting.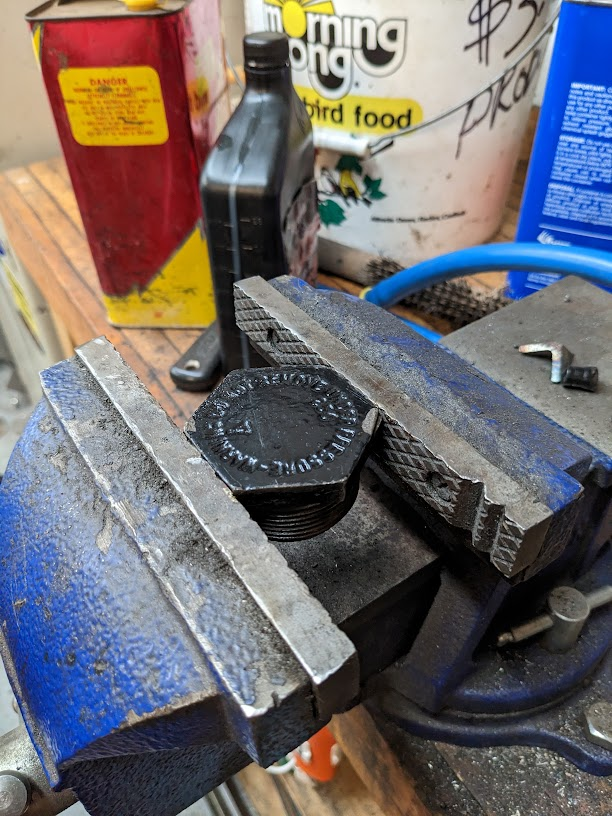 It's been a very long time since I've cut NPT threads this nice!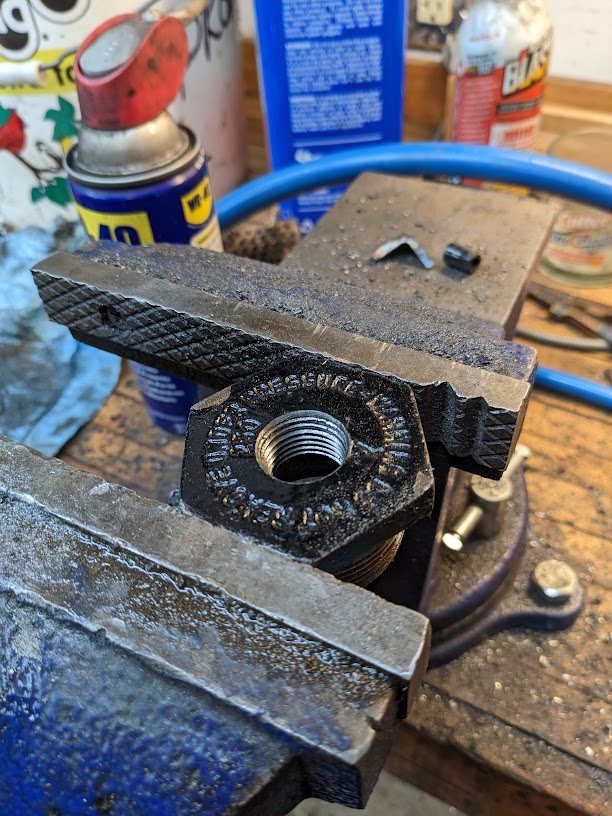 I will run a 90 off this, to pex, to my filter/regulator, and then to the system. I'll keep my original 1/4" regulator and QC on there since I don't have any other QCs in the basement.
That's all I could do though, so I moved back to the engine. Time to make a valve train organizer.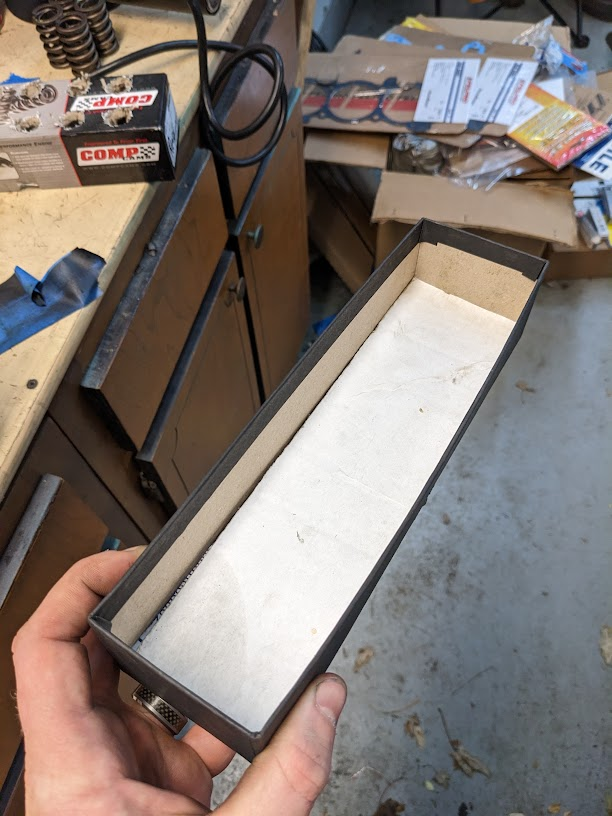 Ta-da! I wanted to buy a purpose built plastic organizer for years until I shopped for them. They're all incomplete in some form or another, easy to spill, or insanely over priced for something I may use twice in my life. Rags with sharpie are usually fine for smaller jobs.
Driver side head is off. I would have had a hell of a time undoing a couple of those head bolts in the car so this pull is already paying itself back. The block is also cleaning up really nicely. It shouldn't need much paint.