Well-known member
Super Moderator
Donating Member
Joined

May 24, 2007
Messages

37,117
Reaction score

237
Overall, the racing flat out sucked. Only a handful of cars made it down the full quarter-mile. Everyone was spinning at the eighth or letting off because they were drifting towards the wall.
My guess is that the track changed so much from the previous day that they didn't know what to expect. The night before was the first round of qualifying and it was kind of cold out. On Saturday there were 90 degree temperatures and no cloud cover, so they were probably overpowering the track.
The highlight was being yelled at by John Force as he and his daughter Ashley (also top fuel funny car driver) were cutting through the grass on their scooter -- see first pic.
Damn she's hot. She was really hot at the end of her first pass, though, as her car blew up; she was ok, and this pic was taken after the wreck.
There's no doubt she can race, she was one of the only ones to keep her foot planted the whole track and put on a good show. Her pop's, John Force, also made a full pass.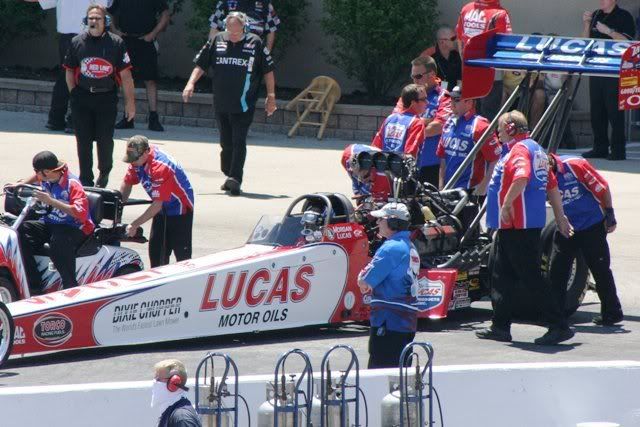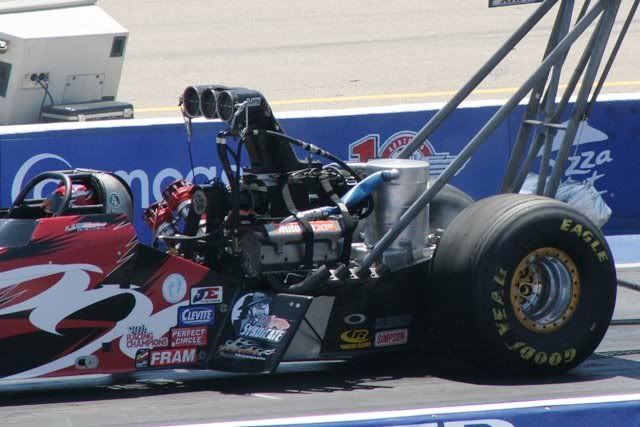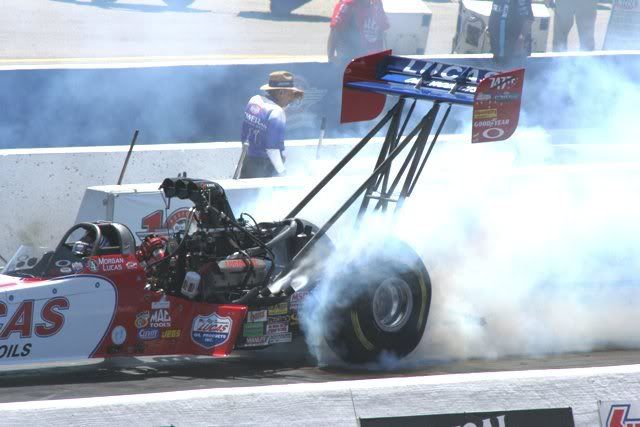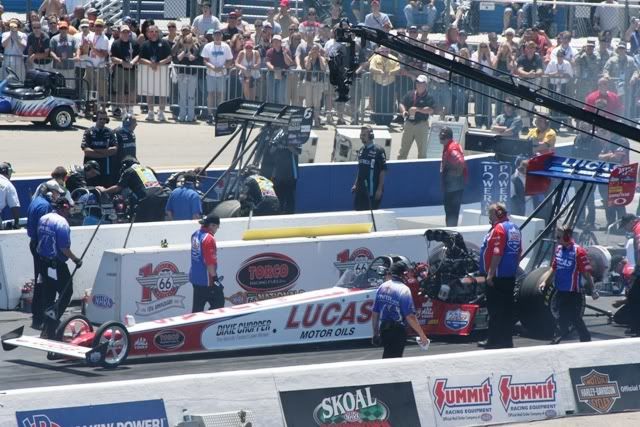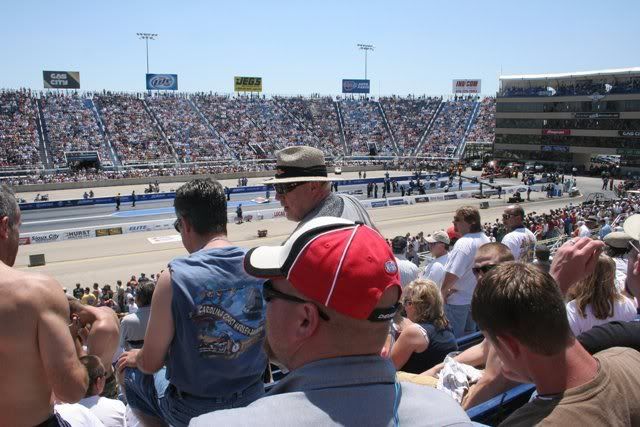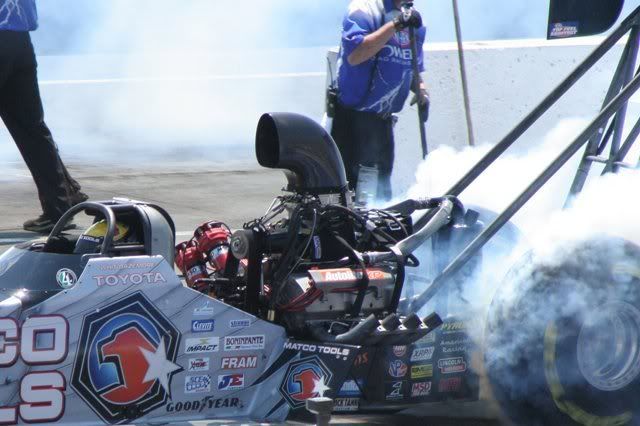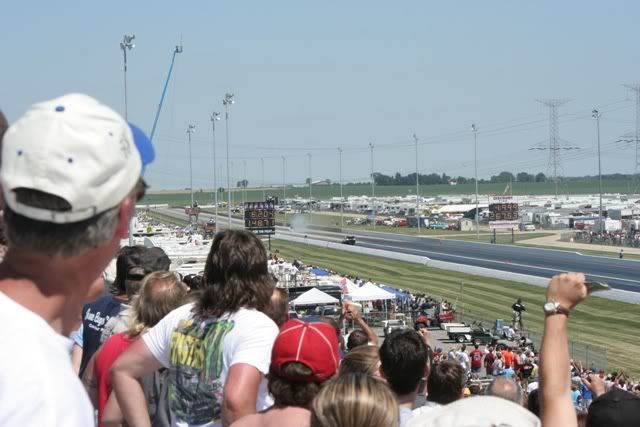 Ashley blowing ... up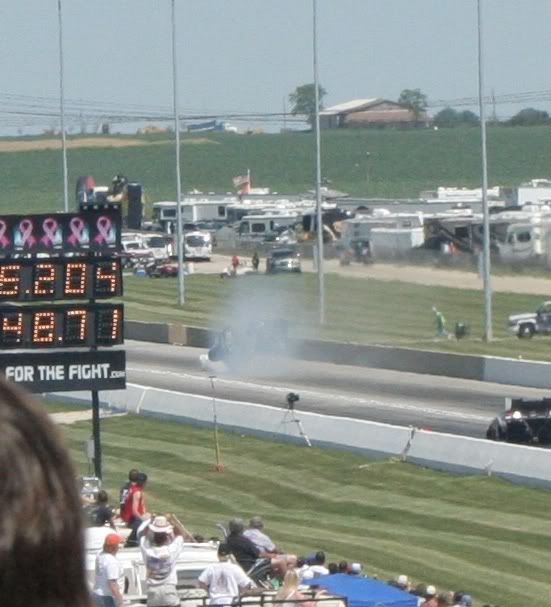 Close-up of explosion after fireball
Old-timer Warren "The Professor" Johnson getting into his GTO