Well-known member
Super Moderator
Donating Member
Joined

May 24, 2007
Messages

37,576
Reaction score

865
Last week I drove down to Atlanta with my cousin to get some work done to his car (01 Kenne Bell Mustang GT) by a renowned Mustang tuner. They installed a 3200 stall, smaller pulley and retuned it, as well as fixing some drivebility problems. It was 90 degrees outside and the car made max 376 hp and 391 torque to the wheels.
Pics:
This was a customer's car in the shop, they estimated when the build is finished it will make 1,000 to 1,600 horsepower.
Jim, take a look at these covers. The Roush cars use tack-on covers on the stock Mustang GT bumper and are held on by double-sided tape. The stock exhaust cut outs are behind the covers. It's a nice alternative to buying a V-6 bumper if you don't like running around with the dumps as well as stock GT bumper.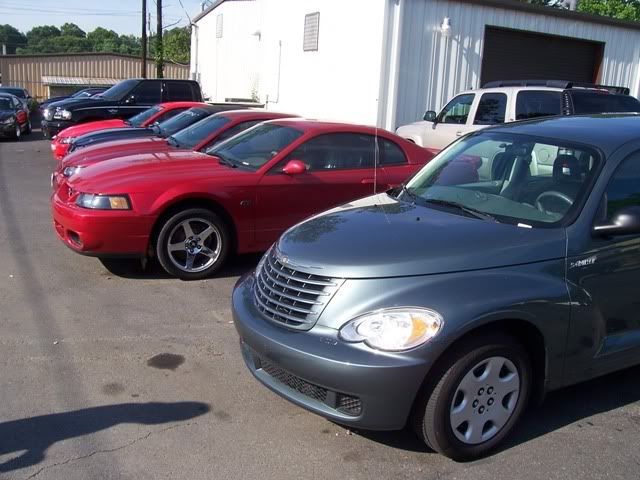 Rental car power, bitches
Bad traffic, this is how Atlanta welcomed us, with a kick to the balls