Welllllllllll ya knowwwwwww.....
Joined

Jun 16, 2007
Messages

26,499
Reaction score

12
Location
no need for an intervention folks....well maybe...eh fuckit it's an addiction we like
Al just got a new toy that should make the polishing for the rear L67 go ALOT faster...
the old 8 inch grinder with a polishing wheel... the 5 inch is the bolt cleaner/small grinding jobber (yeah i know i need a new wire wheel but it still works and you get used to the wires embedding themselves in your stomach lol)
and Al's new aquisition...a badass 8 inch grinder/buffer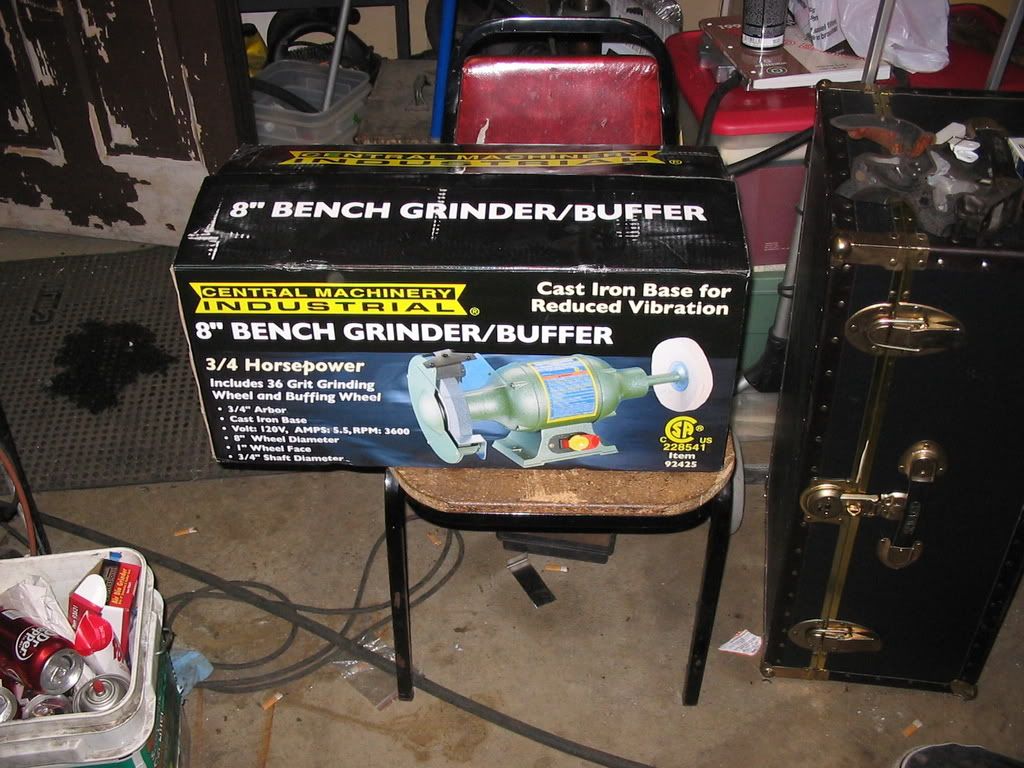 we can fit as many as 6 wheels on it....heheh it has the Tq we need! not too mention the much better access to the parts with the wheels mounted farther out...now i gotta get a stack of loose wheels for the aluminum with nooks and crannies...
Also I just blew 450$ today ordering a buncha stuff from ENCO... including a 1x6x12 brick of aluminum