Joined

Apr 12, 2009
Messages

566
Reaction score

2
Location
Date: Friday August 12th
Event: Drag Day @ Great Lakes Dragaway
REAL STREET DRAGS 5:00pm - 11:30pm
Price to race: $30
Price to spectate: $15
What is RSD?
Real Street Drags was started at the legendary Great Lakes Dragaway in 1999, as an event to get the Chicago & Milwaukee area street racers off the streets, and onto the track... the first of it's kind!

How does RSD cater to "street racing?"
RSD is just like street racing, with the safety of taking place at a drag strip!
We turn the scoreboards off and cut your timeslips in half, so NOBODY except you can see your ET!

Racers may start the race with a flag, a flashlight, a bikini babe dropping her arms, or however else the contestants wish to flag the start... just like on the streets. Giving the hit, giving car lengths... RSD does it! Combine this with the track's "win light" to eliminate any confusion as to who won, no traffic or cops to get in the way, and the fan base that RSD draws from Chi-town, Milwaukee, and everywhere else nearby... and RSD simply wins.
For more information please reference the website!
http://www.greatlakesdragaway.com/index.php?page=rsd
Date: Saturday August 13th
Event (day): Dyno Day @ Sound Performance
Dyno Day
11:00am - 6:00pm
Cost to Dyno: $50 for 2 pulls
Sound Performance
554 N. York Road
Bensenville, IL 60106
www.spracingonline.com

Event (night): Night Cruise Meet starting @ 10:00pm
So there's no confusion, I have posted the cruise route below. We will begin and end the cruise at Sound Performance. I-355 is a straight shot and a great cruise route in general. This should be fun!!
A little taste of the Chitown cruises.....
http://www.youtube.com/watch?v=XILp-q9Sp7Y
Event (til morning?): Sharkey's Place for Drinks & GT5
Come to Sharkey's place afterwards to let the fun continue!!! Gran Turismo 5 and Mario Kart FTW!!!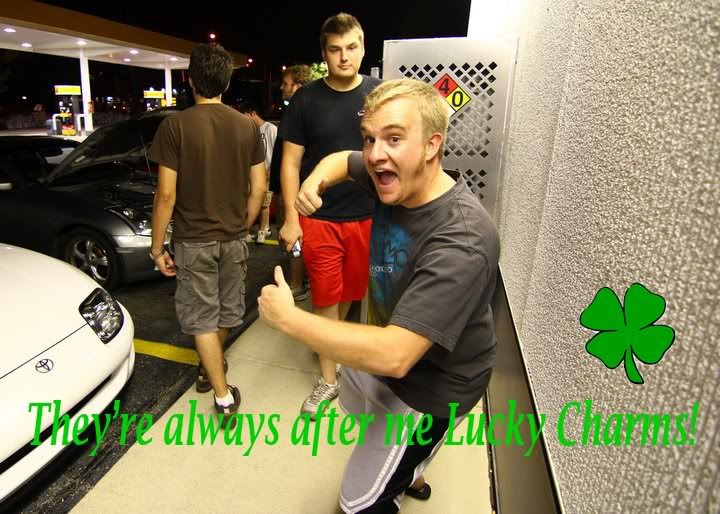 Date: Sunday August 14th
Event: Dave & Busters Wrap-Up Meet
Wrap-Up Meet
6:00pm - 11:00pm
Dave & Buster's
1155 N. Swift Road, Addison, IL 60101
(630) 543-5151