I've always been a VW nutswinger for some ungodly reason. Probably has to do with how much time I spent driving (and beating on) my grandma's Mk2 Jetta when I was 14/15 and then my first car was a 91 Mk2 Jetta that was slow as balls but still fun. When I bought my Mustang, I still had my favorite VW to date, my 04.5 GLI 1.8T
Well my lame ex wife at the time forbade me from having both that and the Mustang because then, in her opinion I'd have 2 "toys" and that was just too much. Reason #6774 why she's my ex...
Current Pic of the crowd killer for reference:
Anyway, went through a series of pretty boring stuff over the years to use as daily commuter junk, but I think I finally found a keeper. Meet ze 2008 Jetta Wolfsburg Edition 2.0T FSI DSG. Brought it home last Friday: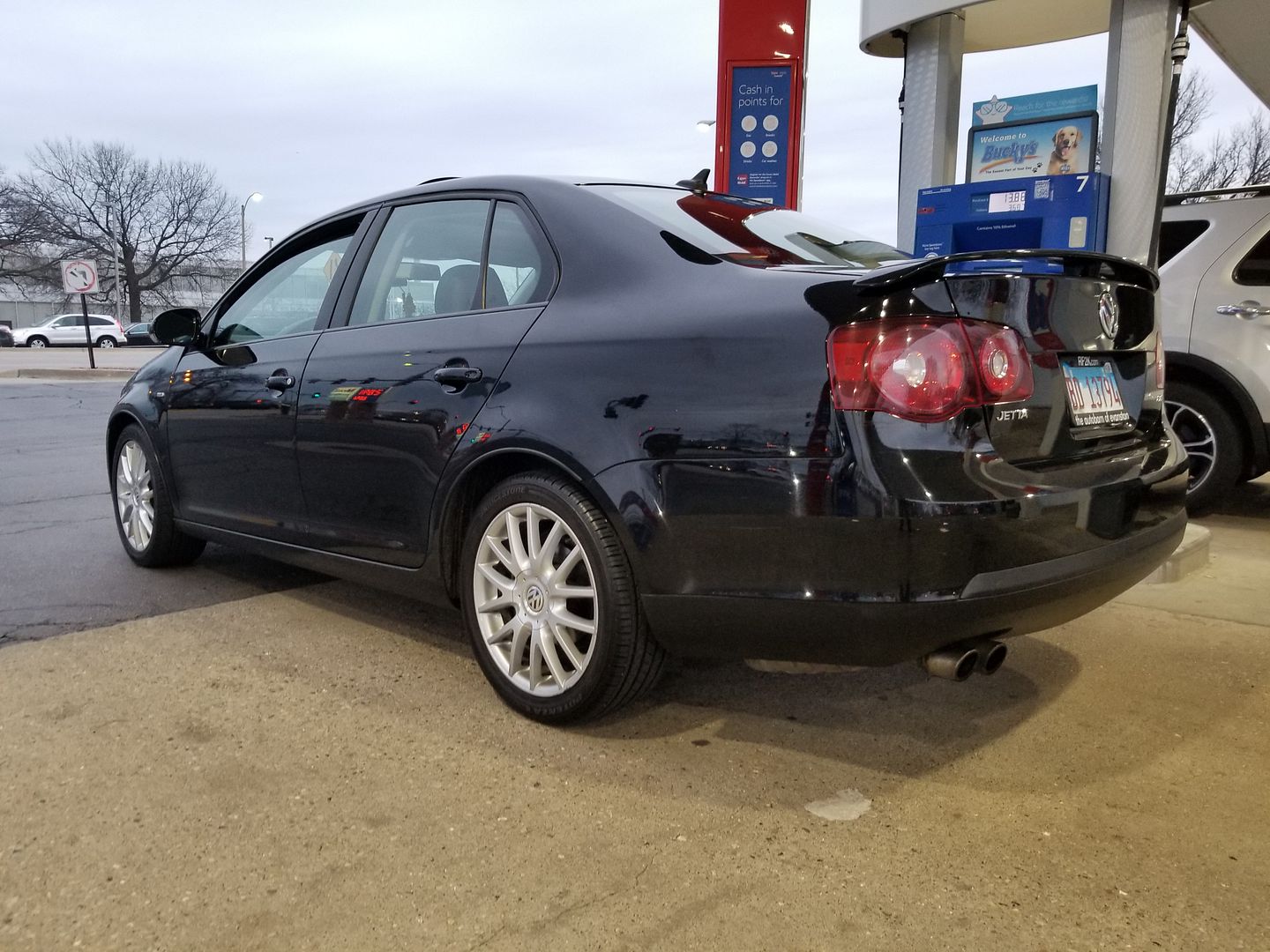 Not super exciting to most I'm sure, but I'm absolutely loving it. The Wolfsburg is basically a GLI minus some of the luxury options but had the same engine/trans/suspension. This one is at 78k miles, one owner car, bought and serviced at the same dealership its whole life with every service done on time or early and all records show right up on Carfax. Drives like new, great shape all around and feels way quicker than the rated "200hp". Already threw some 18" MK7 Golf SEL rims on it, cleans it up quite nicely: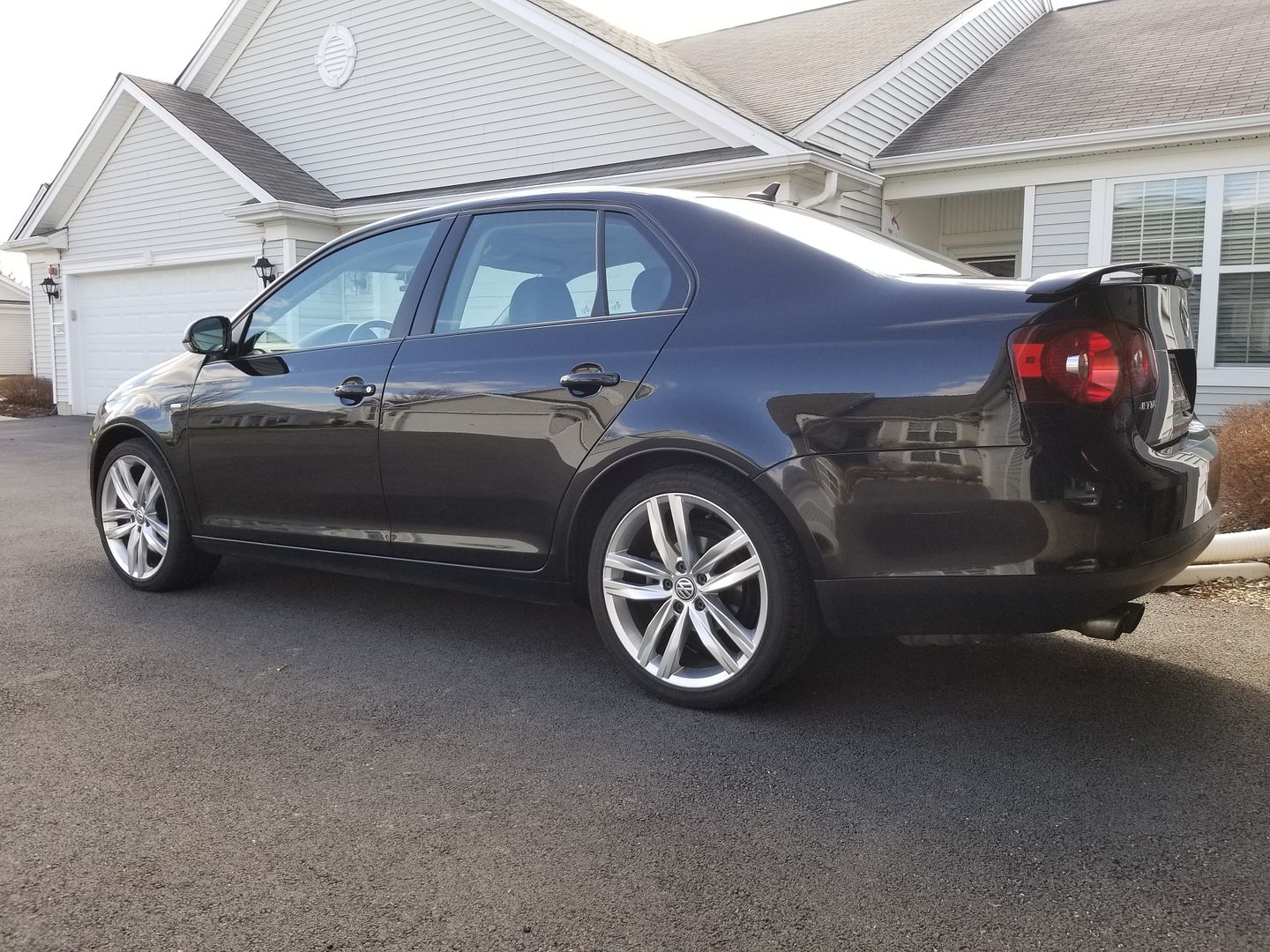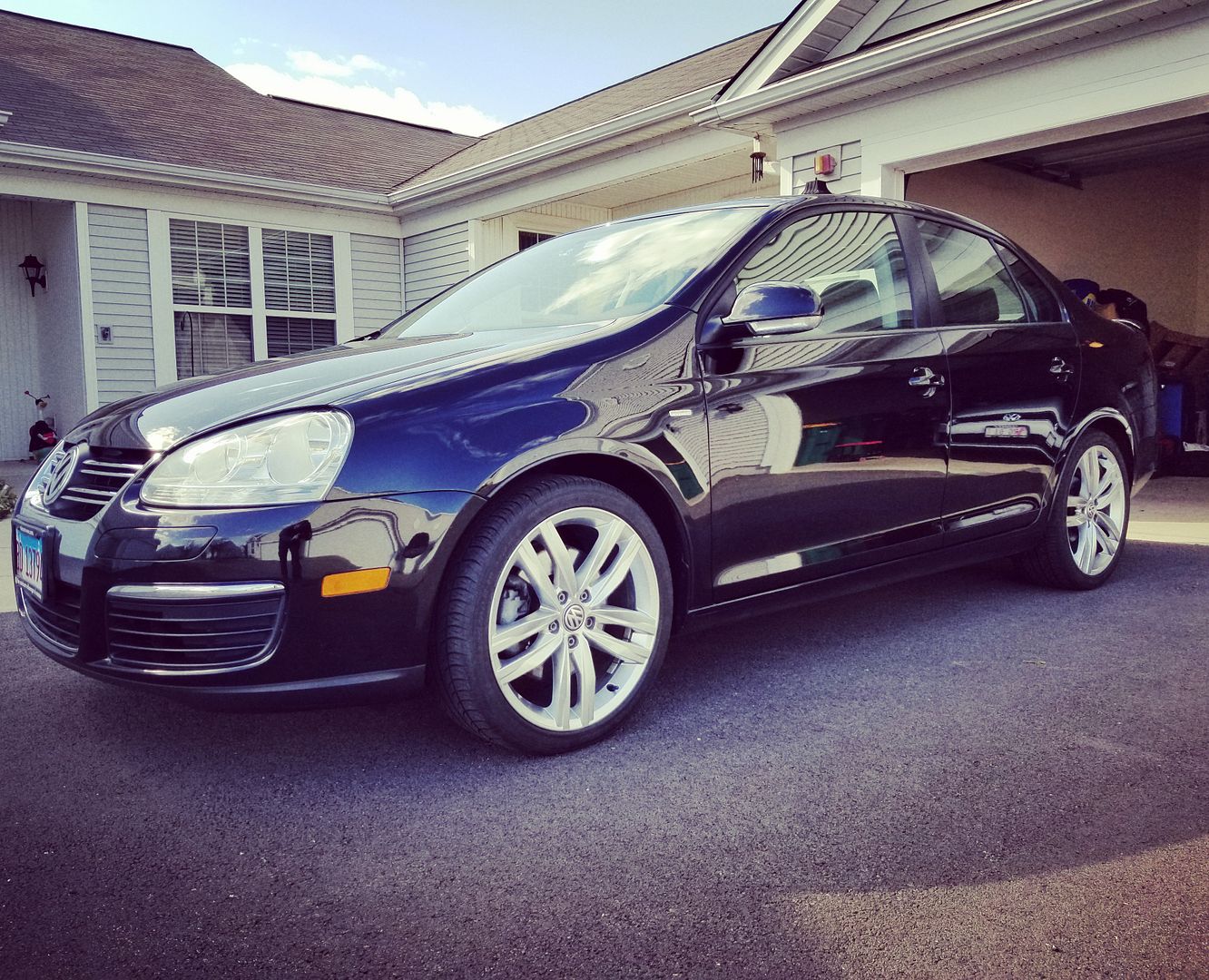 Planning on getting some tints, tune, downpipe, and a few other odds and ends for it, then just driving the F out of it. Already have some suspension bits laying around that will go on shortly as well. Anyways, cheers all!