Hi Everyone!
My name is Jim Burian and I have been a member here for a few years and I'm sure you've seen me chime in a few times on real estate posts. So here I am to help support TCG and be the "official" TCG Realtor
I am licensed in Illinois and work as a Realtor with Realtopia Real Estate. I specialize in the Chicagoland region, but of course I will travel anywhere.
If you are thinking of selling, buying, renting, or any combination of those I will take care of you. I have 5 star reviews on Zillow and Realtor.com and I will treat you right!
Please feel free to reach out with any questions you have and I am more than happy to help in any way I can.
Jim Burian - Real Estate Broker - Realtopia Real Estate, Lockport, Illinois. 188 likes · 24 talking about this. I am a licensed Real Estate Broker looking forward to helping you reach your real...
www.facebook.com
Find your home or Sell you home, today! At Realtopia Real Estate, our experienced local real estate agents will simplify the entire process of buying or selling your home.
jimburian.realtopiare.com
Find real estate agent & Realtor® Jim Burian in Lockport, IL on realtor.com®, your source for top rated real estate professionals.
www.realtor.com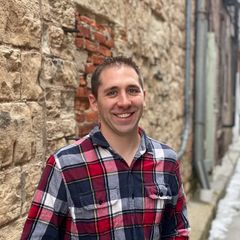 Visit Jim Burian's profile on Zillow to find ratings and reviews. Find great Lockport, IL real estate professionals on Zillow like Jim Burian of Realtopia Real Estate
www.zillow.com