Joined

May 29, 2007
Messages

1,014
Reaction score

0
Location
Thought I would post some pix/vids of my car.
Curent Mod list:
1997 Pontiac Firebird Formula
Body: Coupe
Color: Dark Green Metallic
Engine: LT1(Gen-II) 350 C.I.
Transmission: Borg Warnner T-56 (6 Speed Manual)
Interior: Dark Grey Cloth
Mods:
Engine:
-Trick Flow Intake Elbow
-BBK Under drive Pulley
-Monrso Cold Air Intake
-TPIS EGR block off plates
-TSIP Air Foil
-Jet Hot Full long Tube Headers (Coated)
-Custom 3.5 Inch Y-pipe (Off Road)
-Custom Over Valve Cover Plug Wires (9MM)
-RK Sports "LT1" TB plate
-EGR/A.I.R. Delete
-GMHP Optispark Kit
-OBD I Conversion + "Bolt On" Tune
Transmission
-Hurst "Indy" Short Throw Shifter
-ZOOM Street Clutch
-S.K.A.G.S. Skip Shift eliminator
Suspension
-Rebuild 10Bolt(With Gears 4.10)
-Custom Lower Control Arms
-Custom Subframe Connectors
-HAL 3way Sport Struts
-HAL Drag Special Shocks
Wheels/Tires/Exterior
-American Racing Torque Thrust II's (17*9.5)
-Mickey Thompson Et Street Drag Radials/ BF Goodrich G-Sport KDW (Front)
-Custom Decals
Curent Pictures: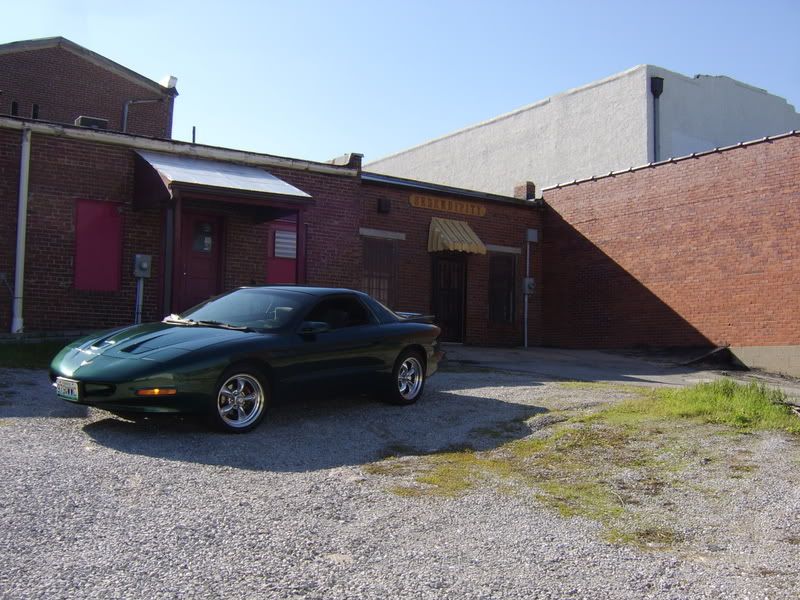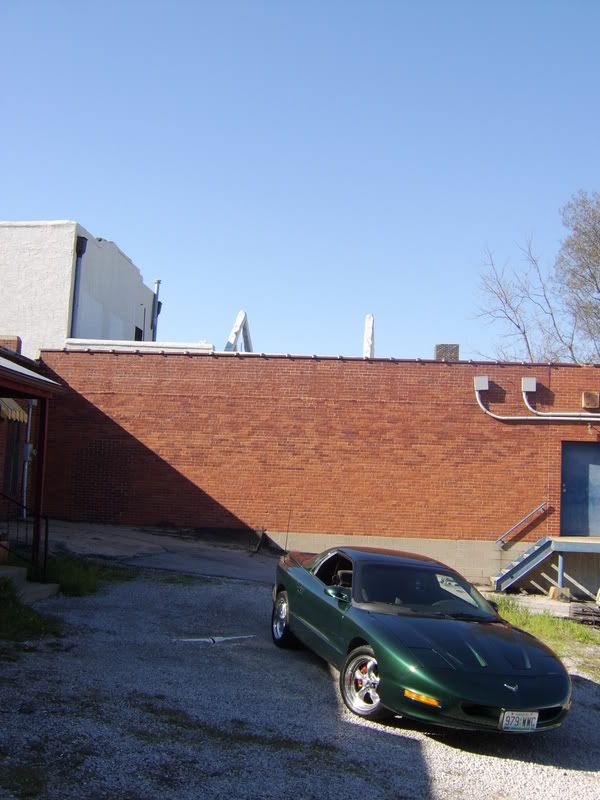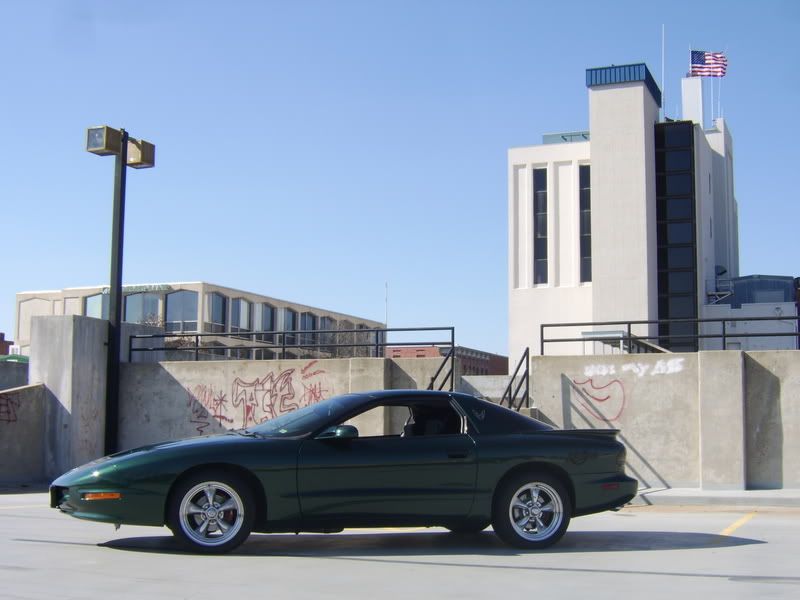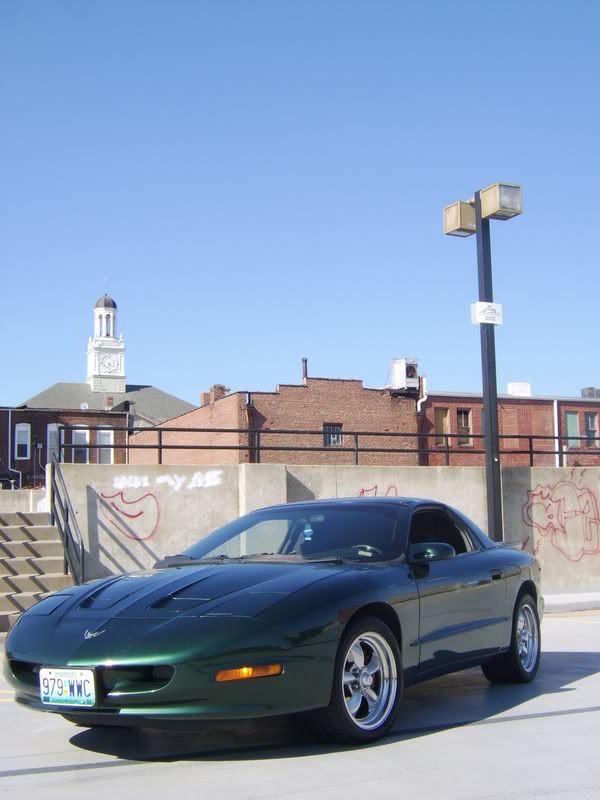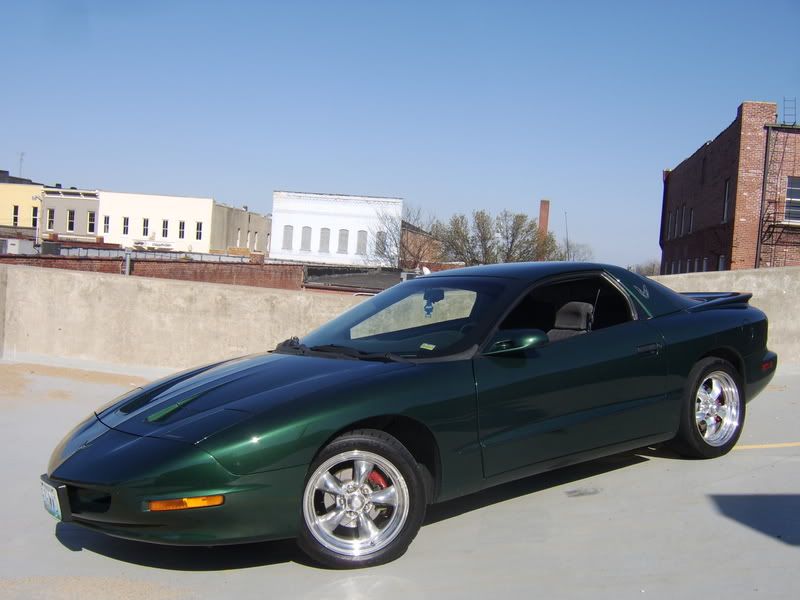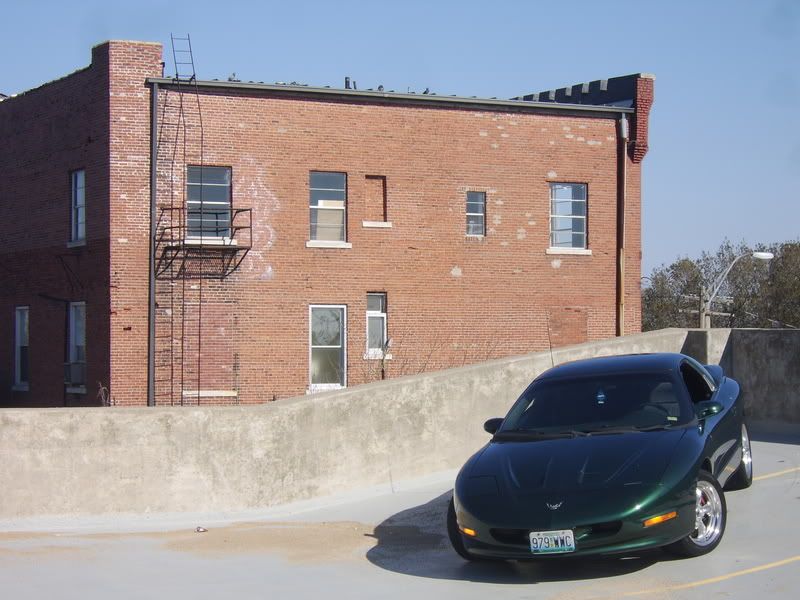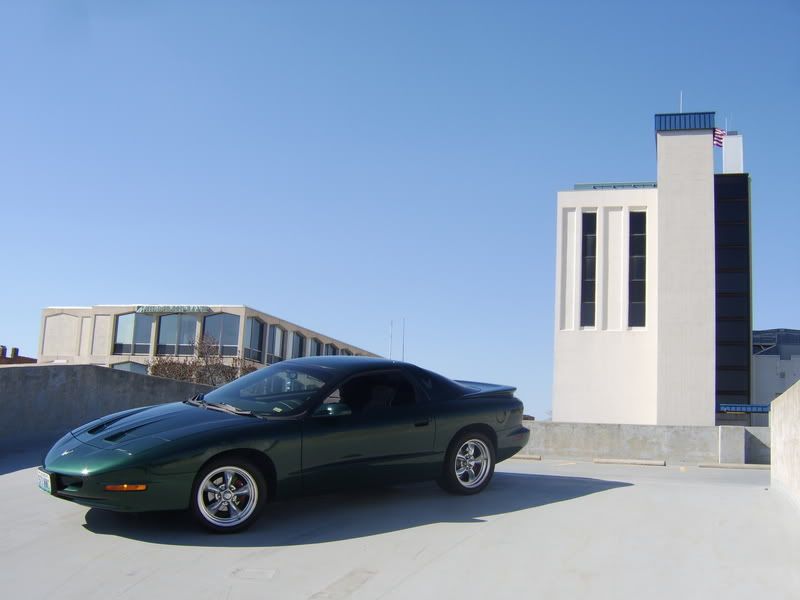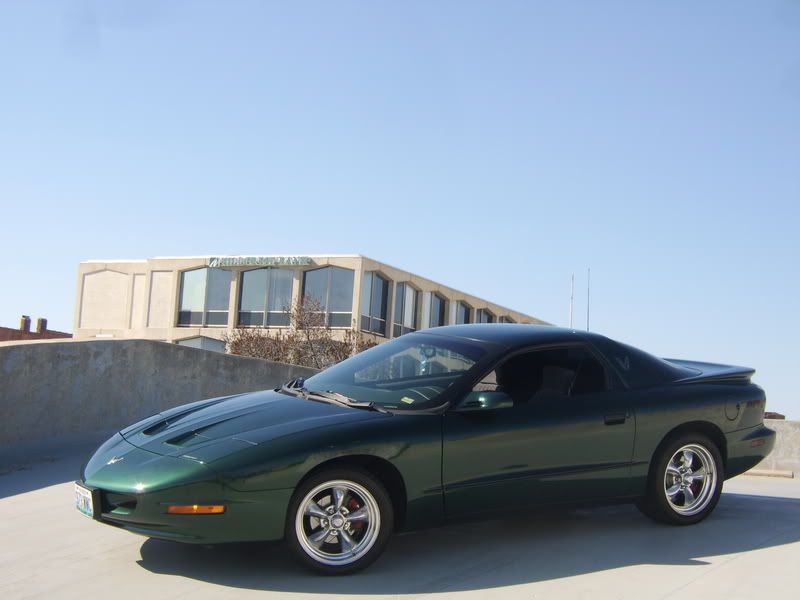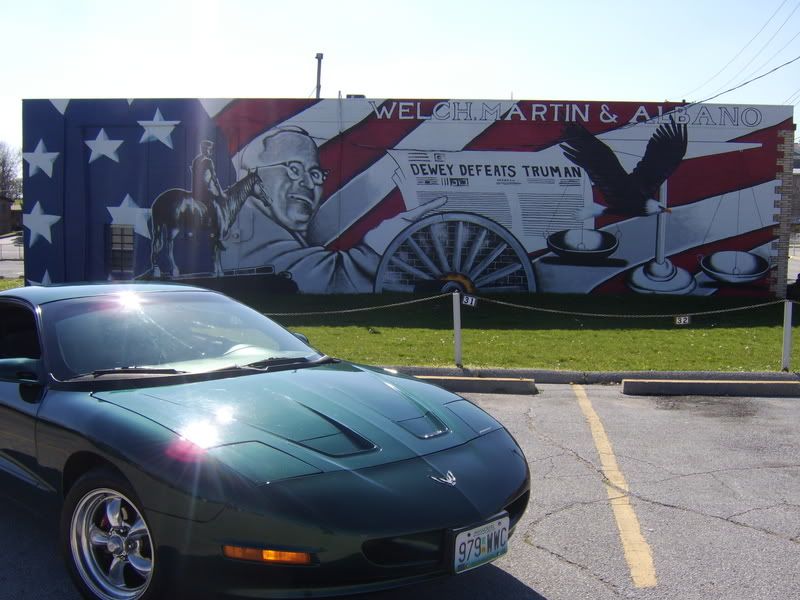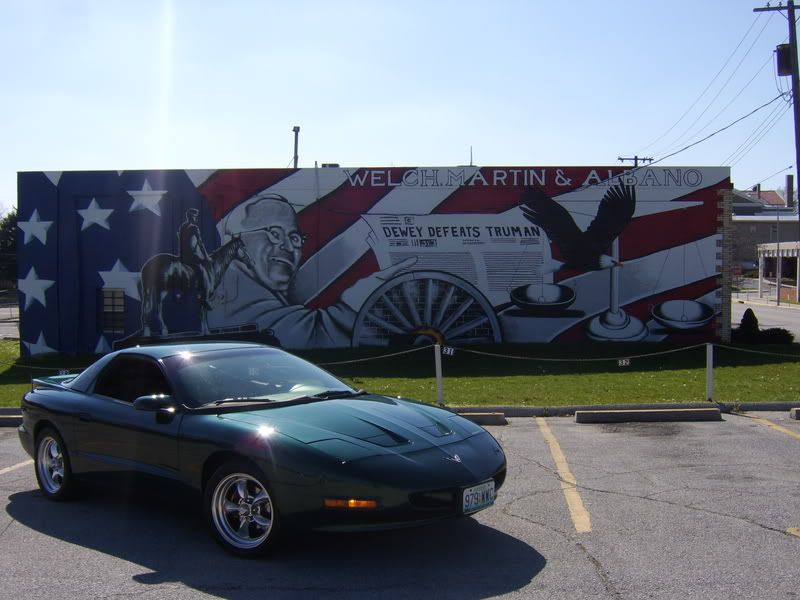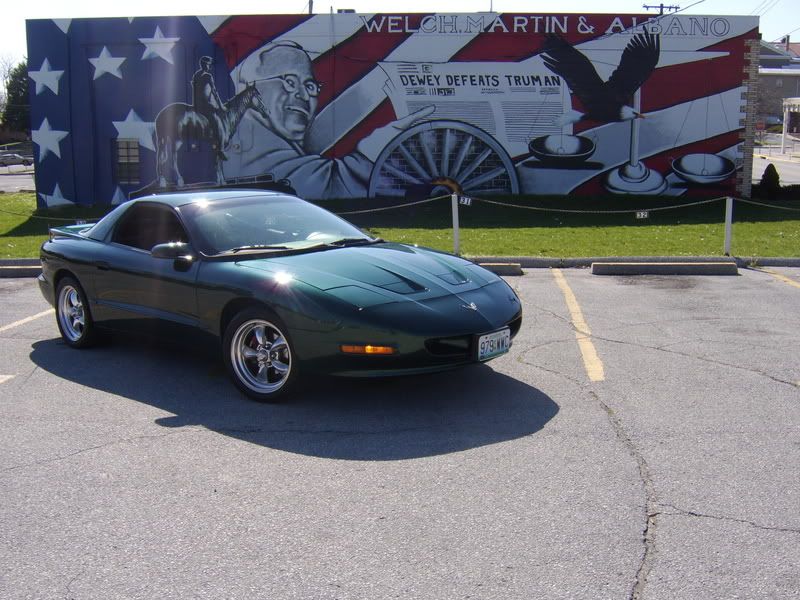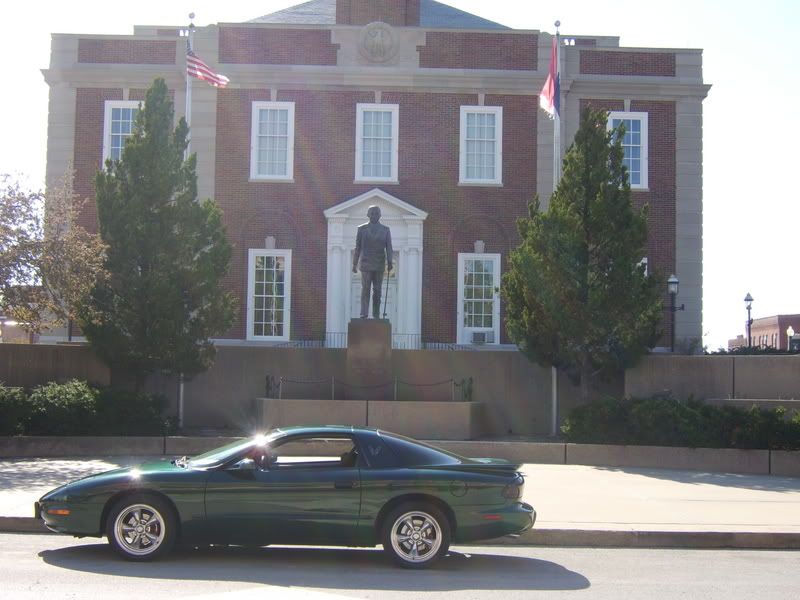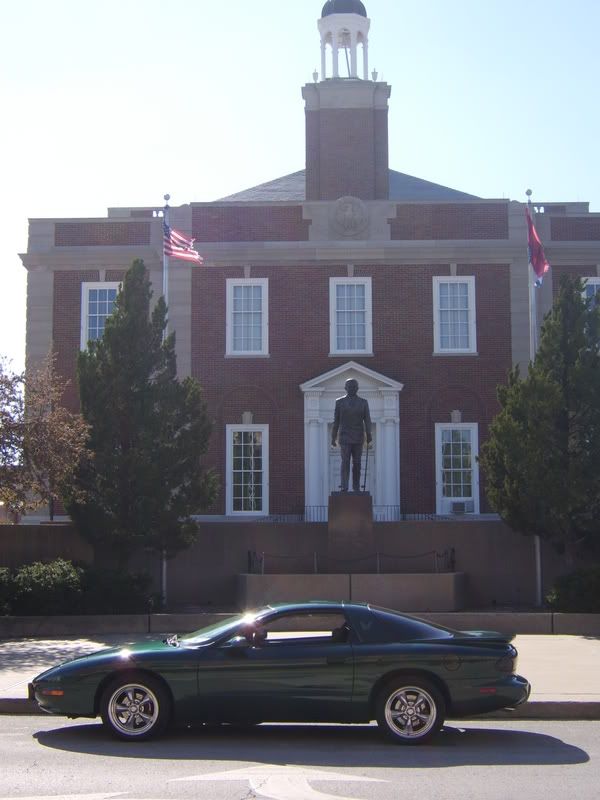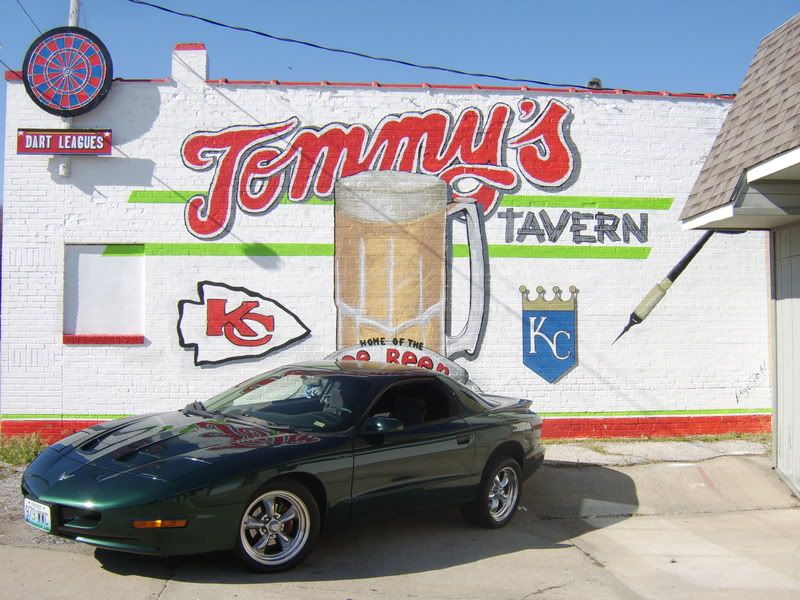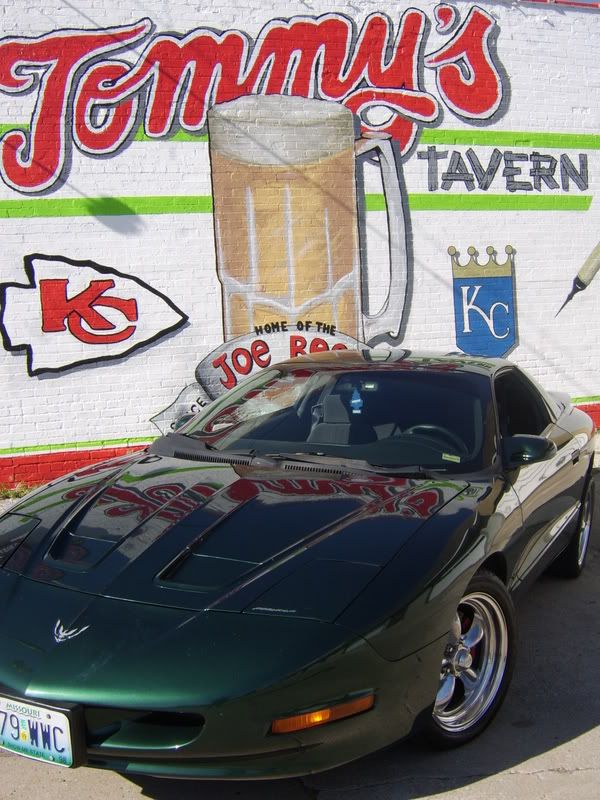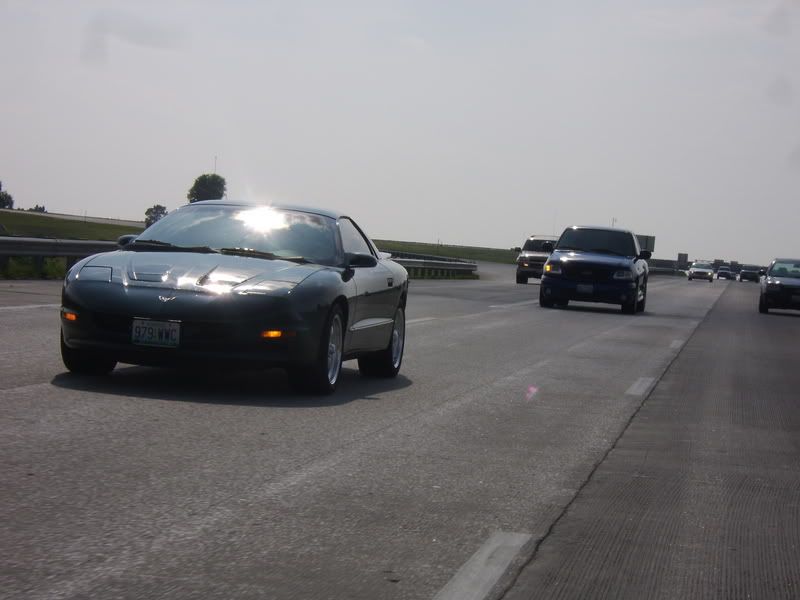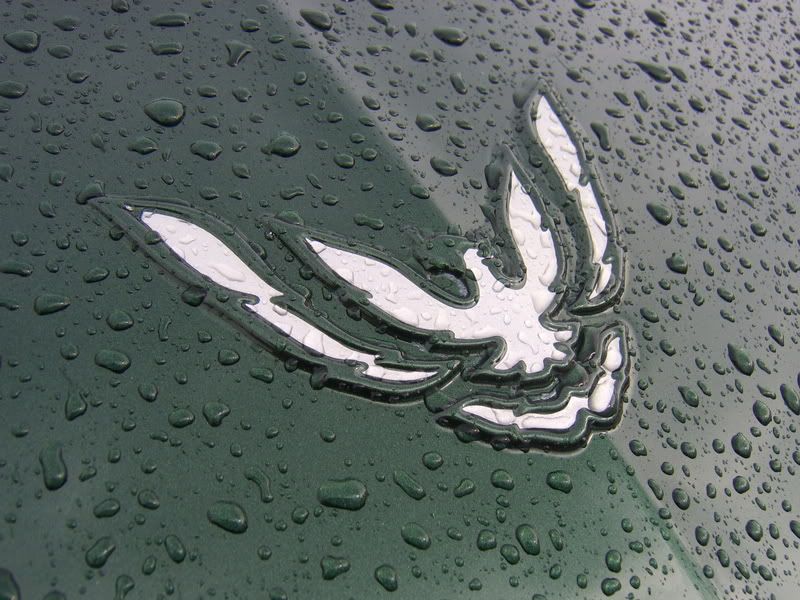 (JDM pose)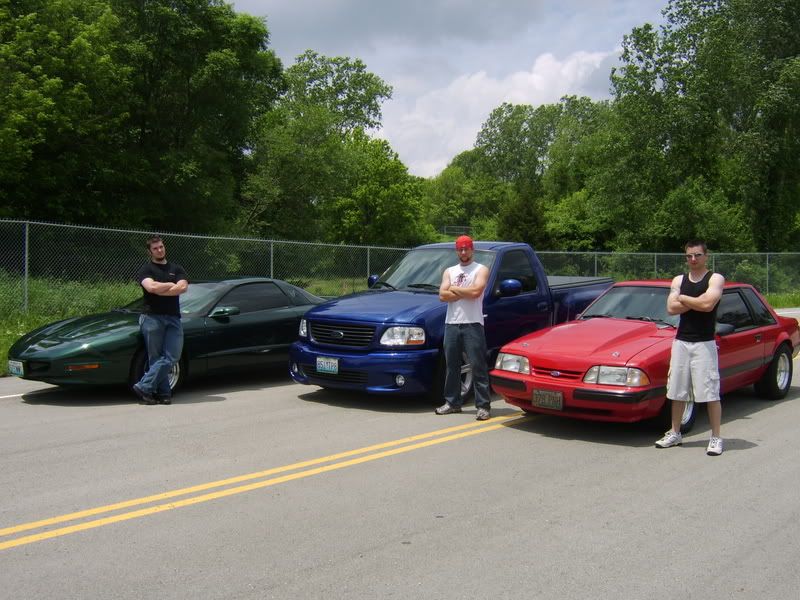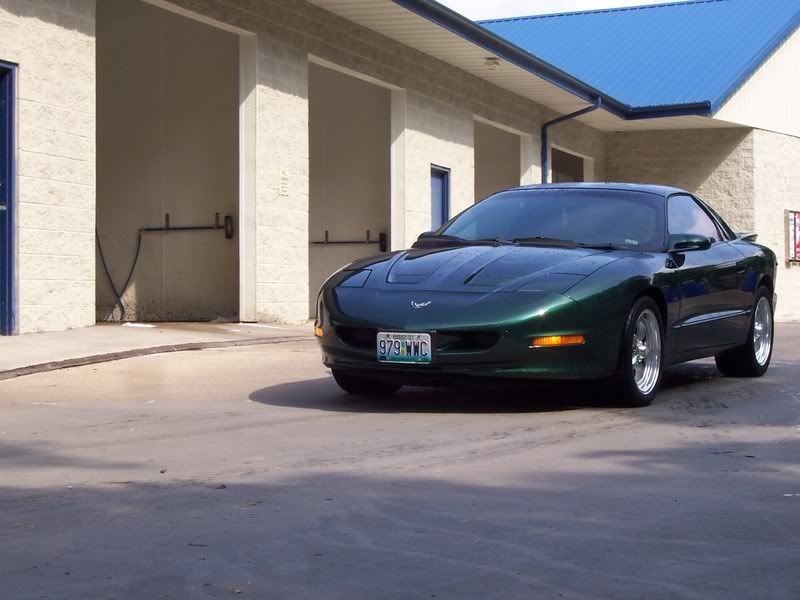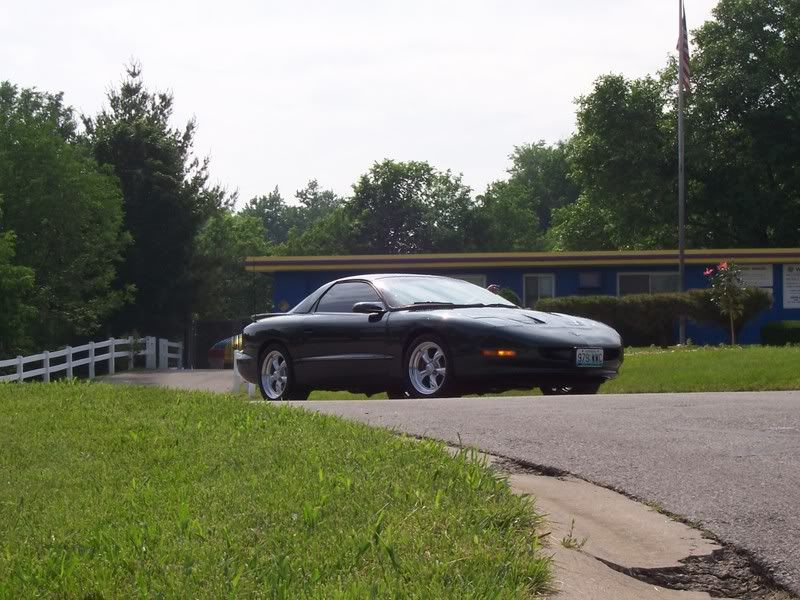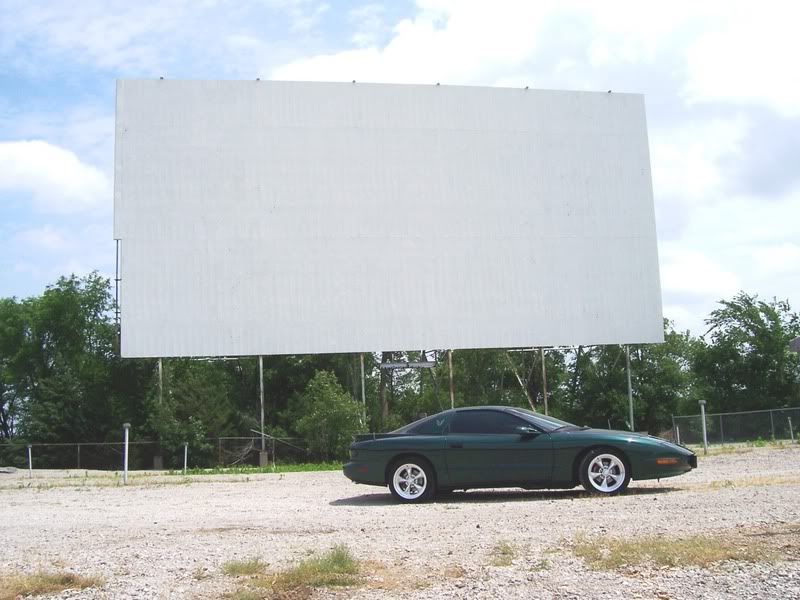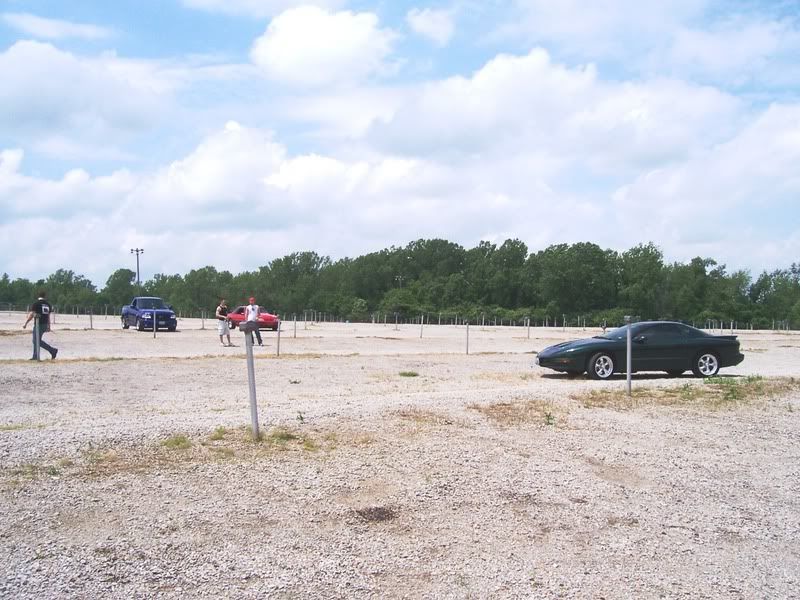 Racing Videos:
http://youtube.com/watch?v=8xBGRxXWX20
http://youtube.com/watch?v=MDl-3_HcfFA
http://youtube.com/watch?v=rMaE9WmrofI
http://youtube.com/watch?v=n6lkU-Kz3Cs
http://youtube.com/watch?v=TecDcNYUh4s
http://youtube.com/watch?v=nCcFg9ctqdo
http://youtube.com/watch?v=WJv9TvNriiM
Soon To come Mods:
LT1-LE2
Head/cam package will pull from 2,300 to 6,500 RPM and should make *400 - 420 RWHP with 30/36 lb. injectors, 58 MM T.B., 1 ¾ LT's, no cats, good tuning, etc. This will have
an idle similar to the CC306 cam but will make more HP & TQ across the board. The REAL
difference is the amount TQ this cam makes in the 2,500 – 3,500 RPM range compared to
the cc306.
The LT1 LE2 heads consist of:
Ferrea 200/1.56 Valves
CM Retainers & 10° Locks
Comp Bee Hive Springs
205 CC Intake porting
Milling. Cleaning, Assembly
Flow about 275/190
Ready to bolt on
Forged Rods/Pistons
Wet 100Shot
Buh Bye 12's Hello 11's