Joined

Oct 12, 2007
Messages

11,605
Reaction score

5
Location
So I finally had time today to check the car out since it started misfiring after my last run at byron last weekend. Basically, I chunked a piston. :sad:
I pulled the plugs and they were looking like this: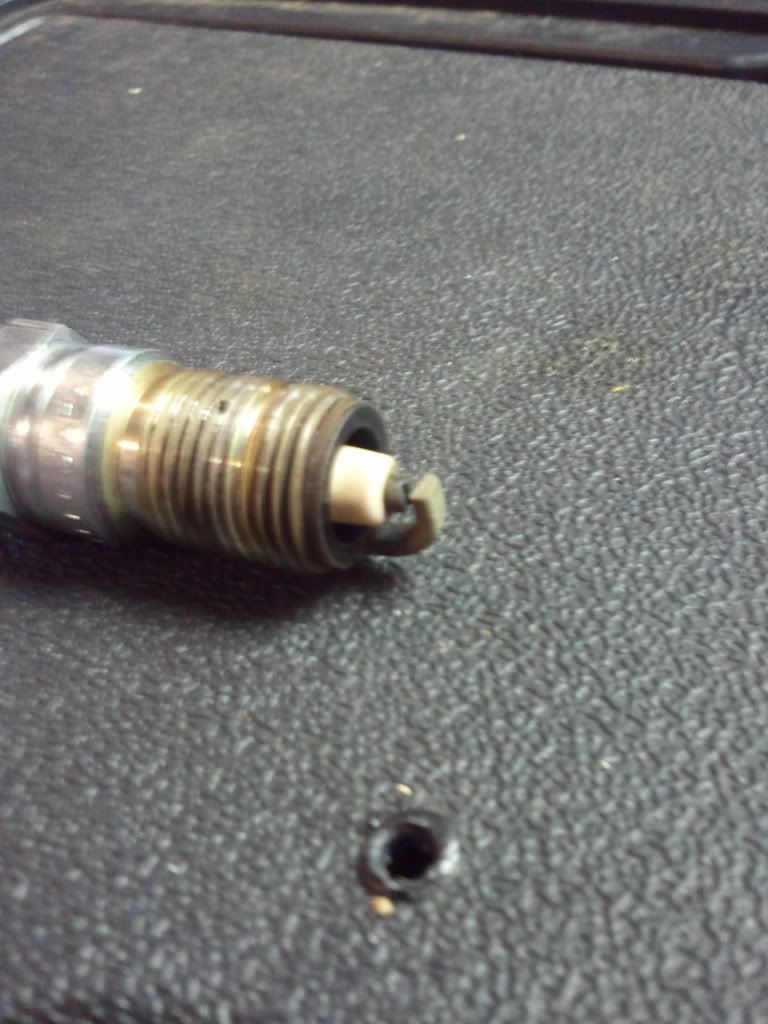 Then I pulled this one (second cylinder to the firewall, pass. side):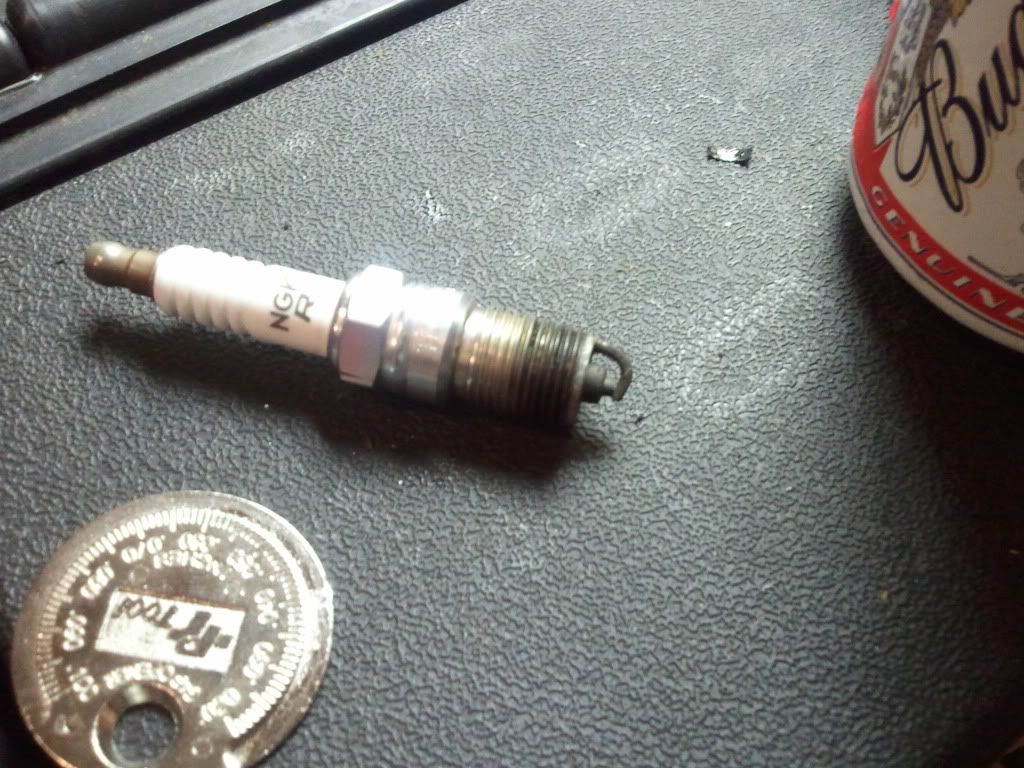 I look into the cylinder with my flashlight and see a chunk missing along the edge of the piston head, plainly showing the piston rings.
Now I don't know what other damages may be in there, but I could see the cylinder wall where the chunk was missing and there wasn't any scoring, thank goodness, but who knows what the head looks like...
I also checked my turbo and it spins very freely and makes no noises so I don't think it got hurt.
Now my first step question is can I just all new plugs in and put everything back together and disconnect that cylinders injector and coil? I need to be able to move the car around the driveway and possibly get it to a nearby shop. I did drive the car home to Geneva from Byron like this... What do you guys think?
Oh and what causes this??