Joined

Mar 21, 2004
Messages

6,295
Reaction score

5
Location
I took the car out yesterday and gave it hell. When I was done it was pluming blue smoke when I got on it or it passed me when I came to a stop.
I had this problem about 500 miles ago. I disassembled the turbo, cleaned a lot of dried oil off and replaced the 2 piston ring seals.
It can't be the turbo. It has to be the drain, or excessive crankcase pressure.
When I get on it, oil seeps from somewhere up front. Presumably the front seal based on where the oil is.
I have both of my cam covers vented to a single breather tank with 5/8 lines.
The lines do Tee together before a single 5/8 hose enters the breather tank.
I know my oil pressure gets high at high rpms. (Probably north of 80 psi). However, my comp turbo has a restrictor hole cast right into the housing.
I've attached pics of my drain. The angle is almost 45 degrees, don't let the pics fool you. And it's -10
What am I doing wrong?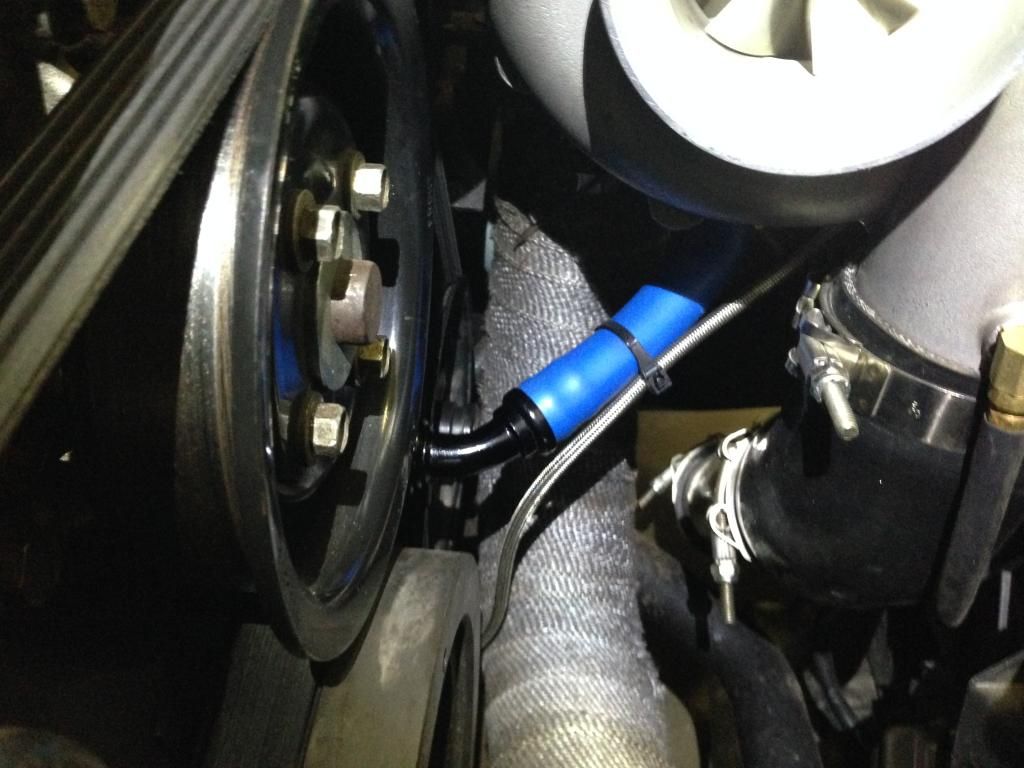 As you can see, the drain is well above the oil line, in the timing cover.
I'm stumped