Joined

Mar 1, 2004
Messages

2,373
Reaction score

0
Firesale due to a family emergency so I am forced to sell to free up cash. If there is any interest, please CALL 800-dumb-ass (Eric)
MUST SELL ASAP
$21,000 (or $298 per month with $2k down)
here are the pics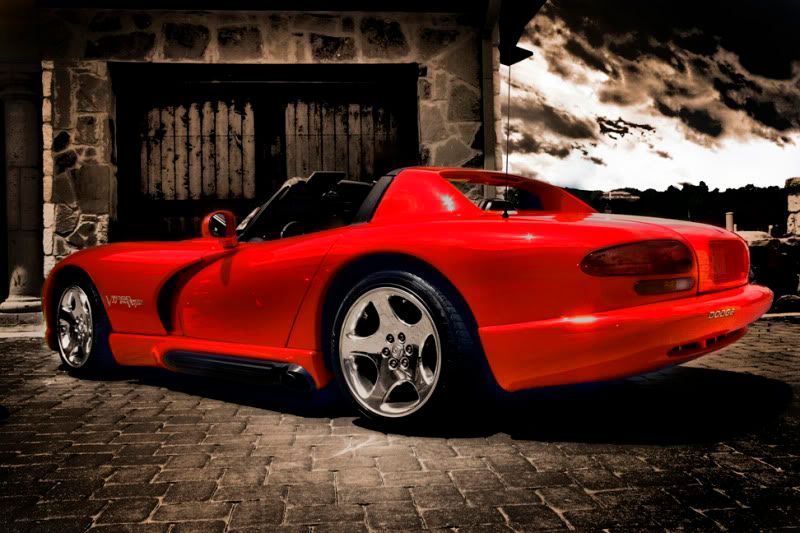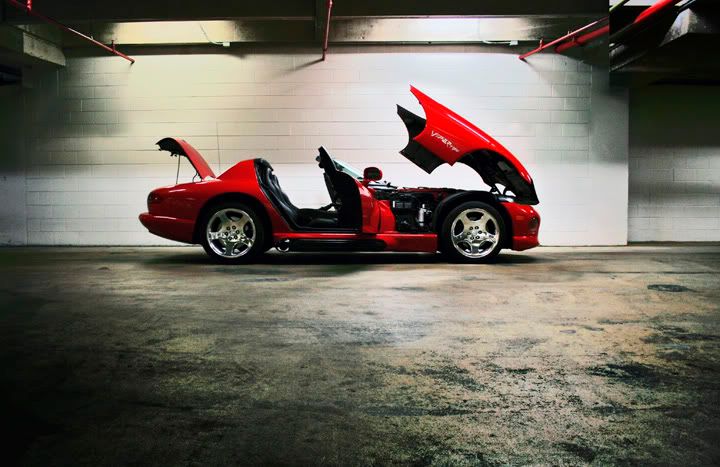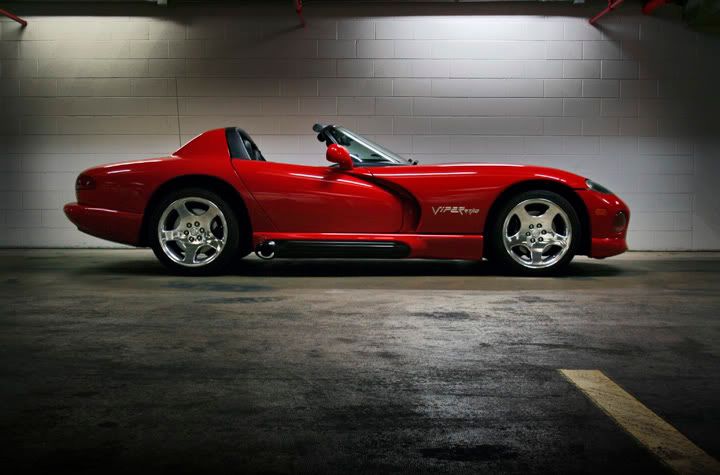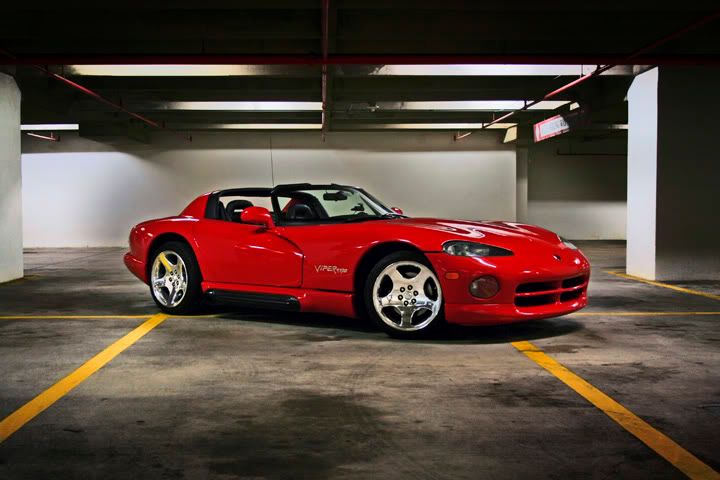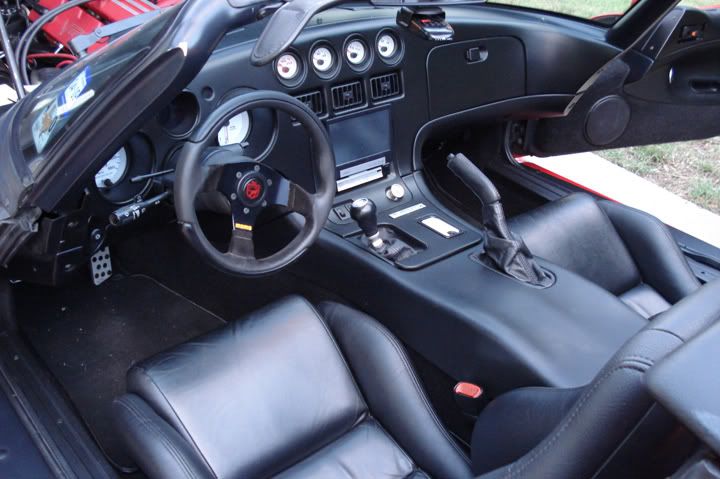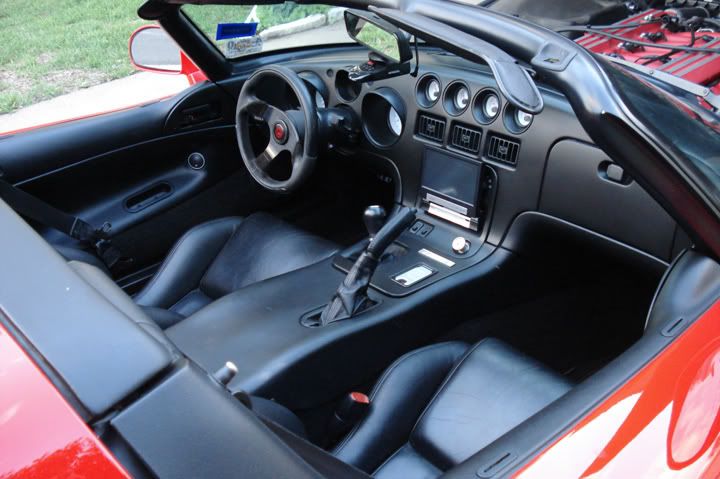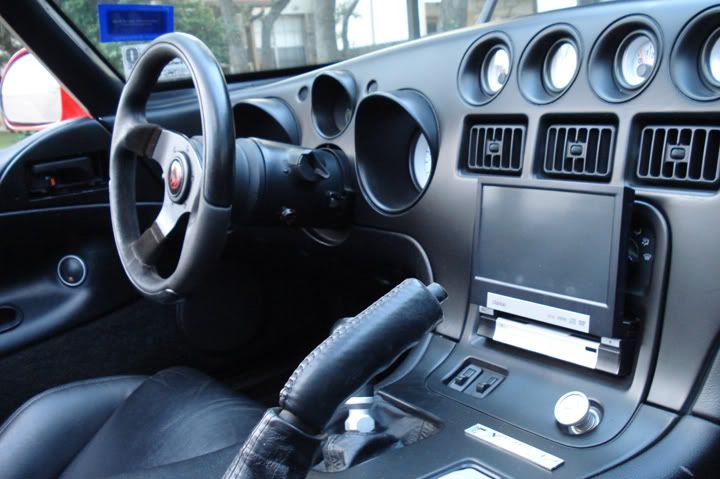 mod list
STEREO
Clarion VRX575USB
LoBoy MiMount Universal iPod Vehicle Mount
Wiring Harness
iPod Cable
Polk Momo MMC650 Marine-Rated Full Range Speakers
Polk Momo MMC6500 Marine-Rated Component Set
Summit Wire Wraps
Boss CH800 800W Amplifier
INTERIOR
Black Leather Seats
MGW Shift knob
MGW "eject" Cigarette Lighter
MGW chrome AC Control Knobs
Hydraulic Trunk Arm
EXTERIOR
2002 GTS Wheels
HID Kit for High Beams/Low Beams/Fog Lights
PERFORMANCE
Ported Heads
708 CAM
Isky 1.7 Rollerrockers
Comp Cams Chrome Moly Pushrods
Lifters
Transmission done at Pistoles Transmissions
Radiator done at DNT Radiator
B&M short throw shifter
Pulstar Spark Plugs
MSD Plug Wires
Mopar Fuel Filter
K&N Filters
Roe Racing Smooth Tubes
Roe Fan Control Kit
Roe Powersteering Cap
Anodized Radiator Cap
Roe Crank Pin Set
Serpentine Belt
Poly Transmission Mount
Roe Racing Fan Kit
Skip Shift Eliminator
New OEM Clutch
New OEM Clutch Slave Cylinder
Water Pump
DEI Spark Plug Boot Protectors
Head Gaskets
Intake Manifold Gasket
Oil Filter Adapter Gasket
Thermostat Housing Gasket
Timing Chain Cover Gasket
Water Jacket Gaskets
Front Crank Seal Gasket
Oil Pan Gasket
Valve Cover Gasket
RECENT SERVICES
Rear Diff Fluid Changed
Trans Seal Replaced
Trans Fluid Service
New Fuel Filter
New Brake/Clutch Fluid
Fuel Injection Service
Clean Throttle Bodies
Flush Injectors
New Coolant
Water Wetter
The car just dyno'd in the 425-430rwhp range SAE in Colorado (don't have the graph) so it definately is making great power and is very healthy (93's stock came with 400hp at the motor or approx 340 at the wheels)
Ill be totally upfront about the car, I paid 20k for this car a month and a half ago and added the 18" wheels, did some exhaust work, got it detailed and did a few other maintenance items. I have about $24k in the car but I need it gone ASAP and at $21k I know it will sell fast.
I know people are concerned with financing an older vehicle but Northwest Federal Credit Union in Arvada, Colorado financed it no problem and has my payment under $300/month (I financed $19k plus taxes) so its DIRT cheap.
http://www.nufcu.com/NUFCU_loans_applicationSelect.htm
Apply online, it only takes a few minutes. Any further questions, please call me.
Dont let the 78k miles scare you, as you can see above, almost EVERYTHING was recently upgraded, replaced or maintained and the car is in great condition mechanically and needs nothing.
Some negative things about the car is the softtop is a piece of crap just like any other softtop viper. One of the latches is broke but it DOES stay on, etc, it just latches with a wrench that I will include.
The right front wheel has minor curb rash (about a quarter in size) but looks fine from 20 feet away.
The seats are in fair condition, they need to be recovered or stained black as some gray is showing. It does not show up in the pics but in person you can see it. Again, just want to be up front even if the pics don't show it.
The heater is bypassed because the previous owner lived in Texas and didn't need the heater... I dont use it here either and Vipers typically are warm inside the cabin so I just left it as is.
The car has very minimal scratches and looks amazing for being a 93. Actually less scratches then you would expect for a 93.
I just want to be upfront as possible because this is a SMOKING deal and I really need it gone asap so I have to firesale it. It sucks, but its life right now.
Please CALL if interested 720-401-1114, I will not be on the computer too often due to dealing with some family health concerns back in Illinois.
Car is located in Fort Collins, Colorado but can arrange shipping anywhere in the US at buyers expense.