Go ahead. I'll catch up.
Super Moderator
Joined

Mar 1, 2004
Messages

46,472
Reaction score

55
Not headed to America yet but Mazda is bringing out its homogenous charge ignition engine.
Sorry, Mazda fans, it's not a rotary, although the company does have one of those in the works to use as a range-extending generator in electric cars. Instead it's a technology that Mazda calls Skyactiv-X, which is an original take on a concept known as Homogenous Charge Combustion Ignition, or HCCI.

Coleman says the idea is to get a gasoline engine to work more like a diesel, where compressed fuel ignites all at once rather than spreading away from a spark, which is less efficient. Gas burns faster than diesel, however, and it's tough to control its ignition in this kind of engine. So, what Mazda did was design a high-compression (16:1) motor that uses a small spark that goes off just before the fuel would auto-ignite, creating the extra pressure needed to set it off at the right moment.

The lean-running engine is also supercharged to pack as much air into it as possible for and even more efficient burn, especially at full throttle, and Mazda has combined it with a mild-hybrid system that gives the powertrain an electric boost under acceleration. Fuel economy is improved by about 20 percent compared to a conventional gas engine with the same displacement, which in this example is 2.0-liters, according to Coleman.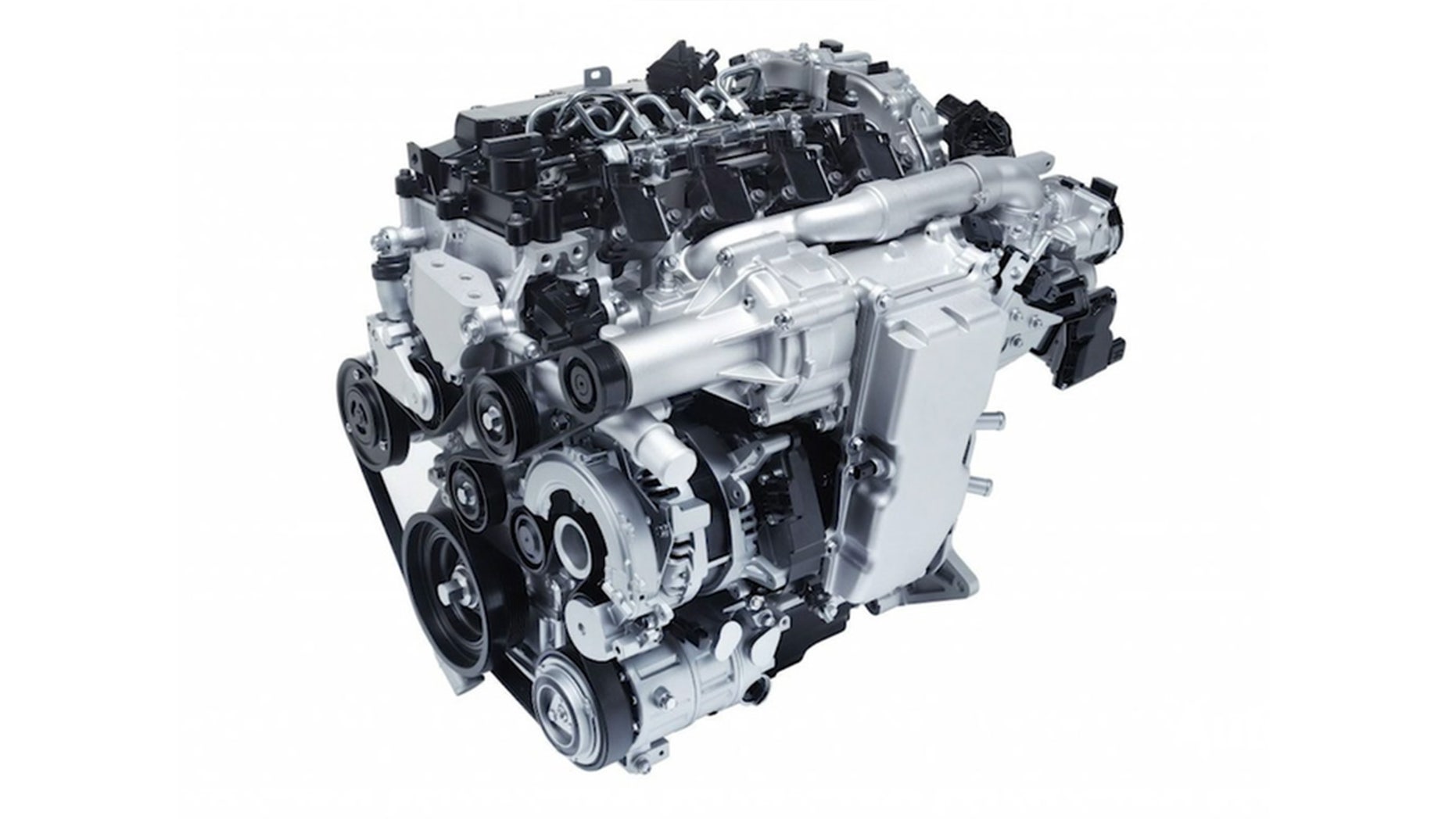 https://www.foxnews.com/auto/mazda-has-a-revolutionary-new-engine-and-its-not-a-rotary