Joined

Mar 21, 2004
Messages

6,295
Reaction score

5
Location
I dont even know if Mark is a member here
He goes by Marauderboy on MM.net
Anyway, he has a 29k MM here for a bunch of stuff. Back in 04, I installed a Vortech for him. Sometime since then, he took the car to a reputable shop in michigan for a built bottom end, a little bowl work in the heads and a smaller pulley. I think that cranked out 480rwhp IIRC.
He's ready to make some POWA now, so he showed up with this:
Its a DSS Big Bore Stroker.
Look at how ridiculously clean this thing is: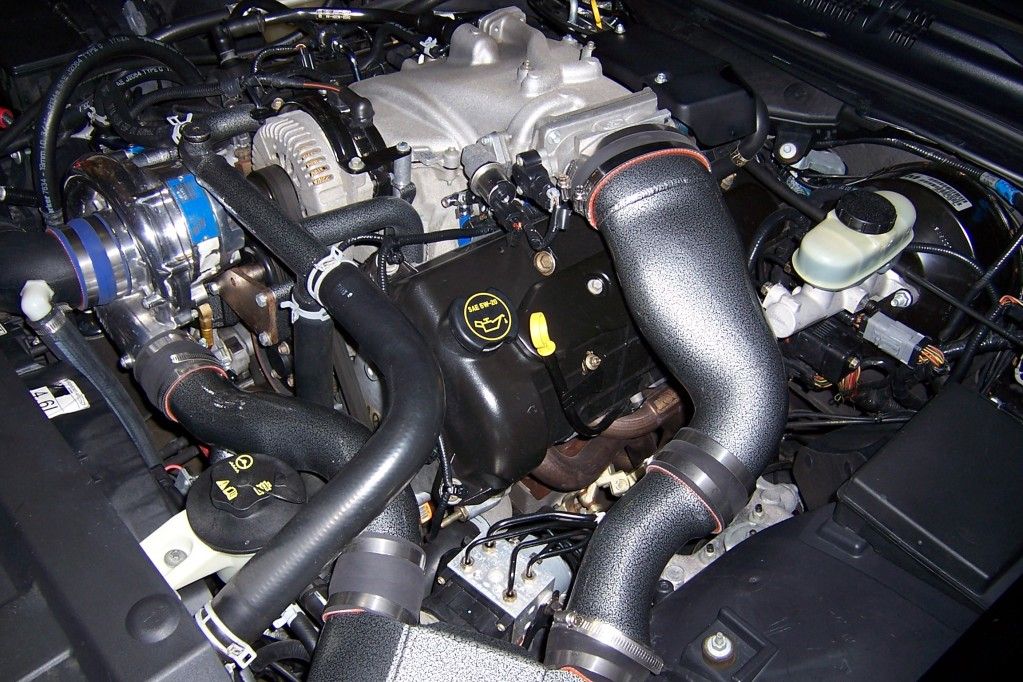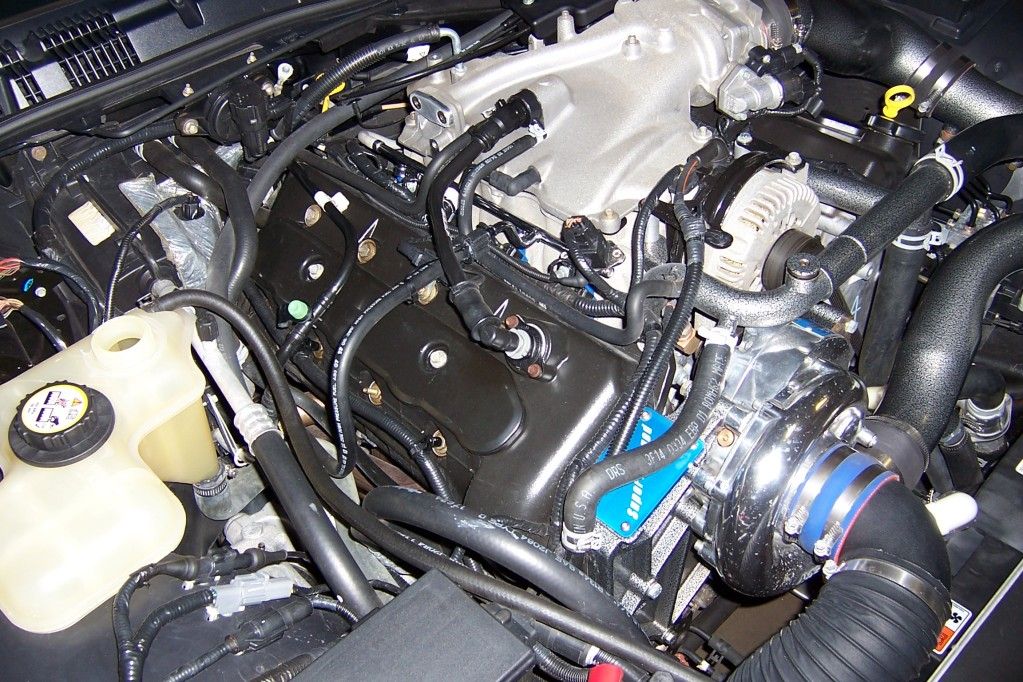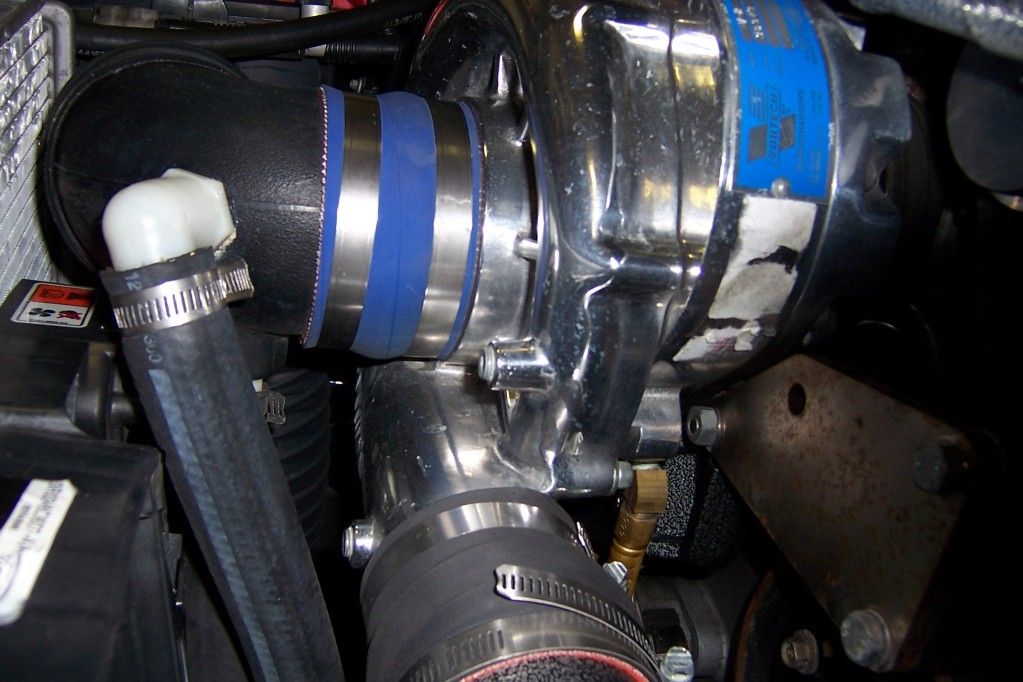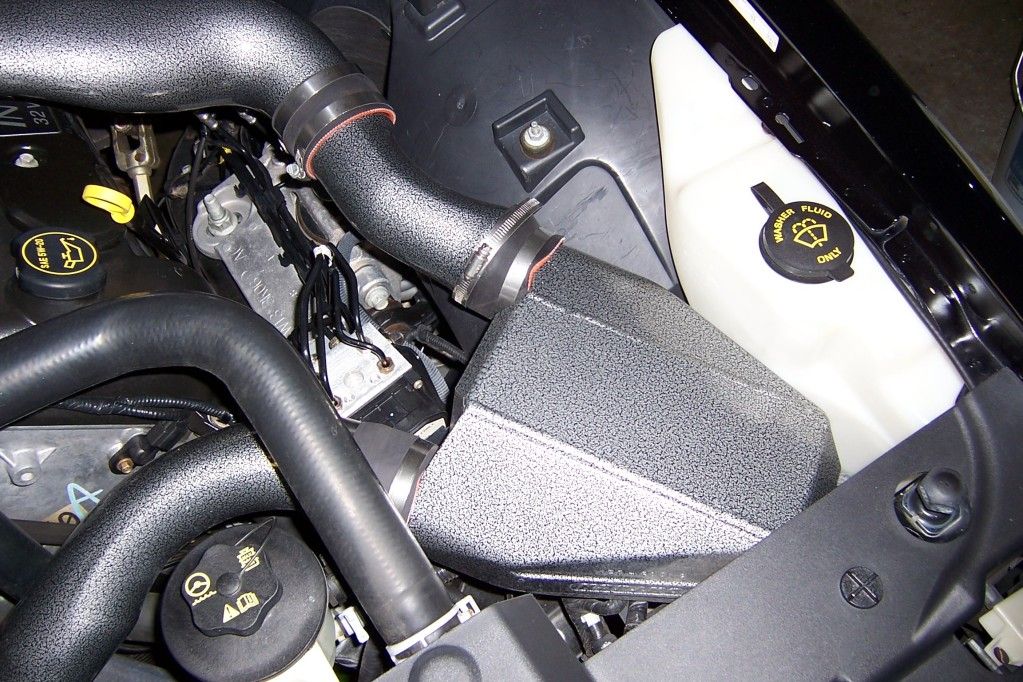 There are a bunch of neat parts going including:
Comp Stage 3 Cams
Return Fuel System
Battery Relocation (UGH)
Walbro 400LPH pump
He wants to retain the Air/Water setup and upgrade it, so I ordered the FrozenBoost Type 100 Heat exchanger and the Lightning Intercooler pump.
The Vortech goes out tomorrow to be upgraded to a T-Trim.
I will retain the dual bosch bypass valves but vent them to atmosphere with mufflers on them. I will also switch to a blow-thru MAF.
Mark dropped the car off to me complaining about smoke out the tailpipes at start-up. I found this awful wierd since the shop he took it to has a pristine reputation. I thought maybe a valve seal was bad and planned on having them replaced when the heads went in for the cams and springs. As I started taking the car apart, the problem became quite obvious: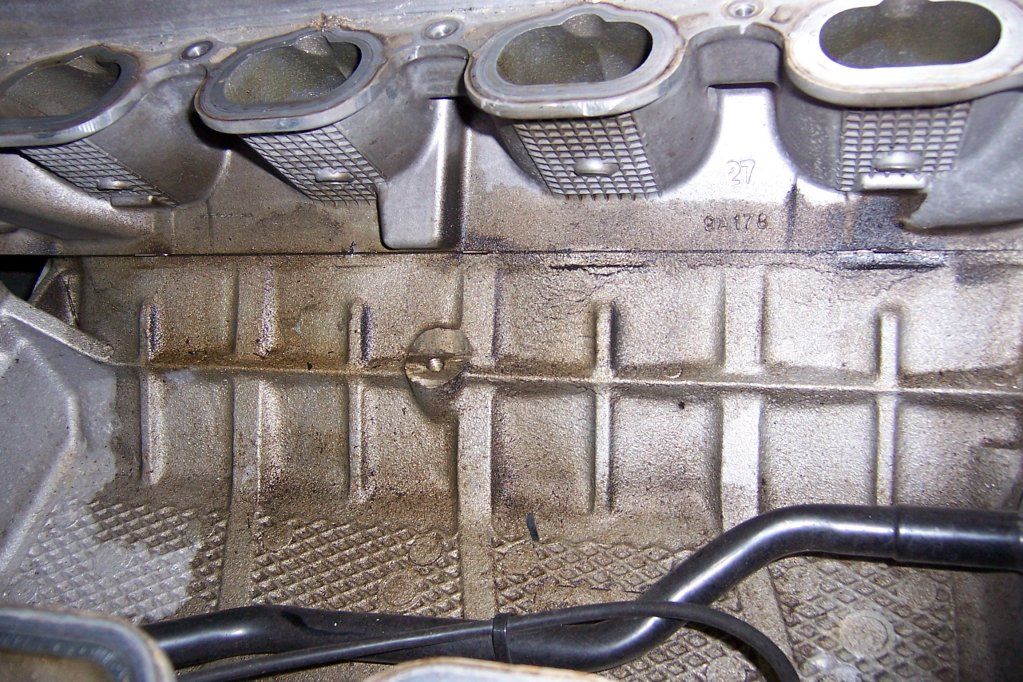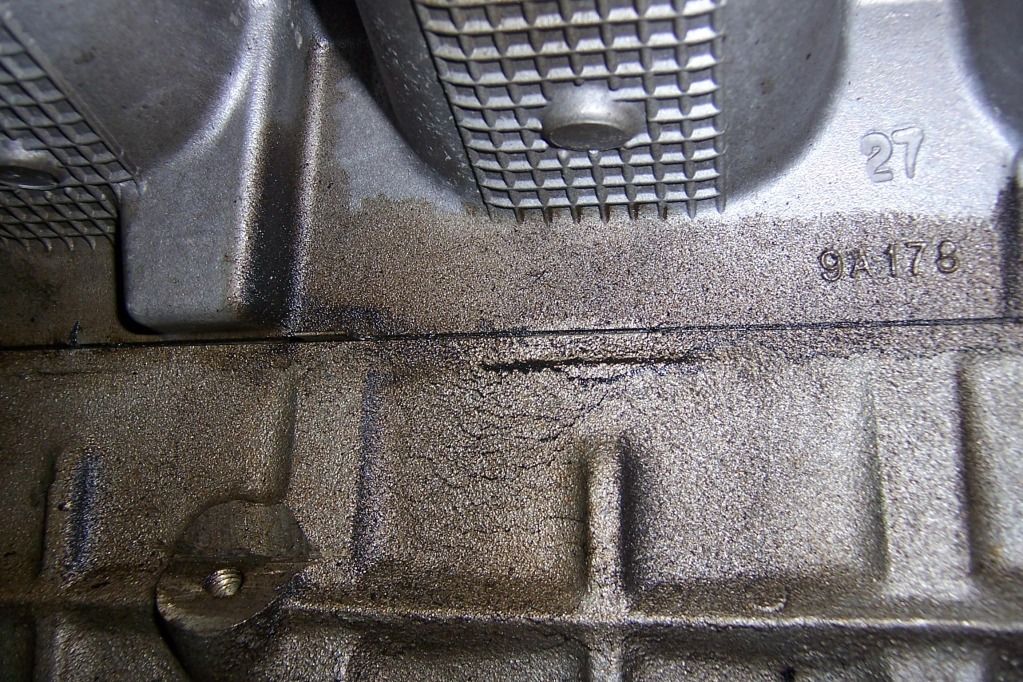 Look at that oil seepage from the head gasket! This engine has 19k on in BTW.
Here is the other side: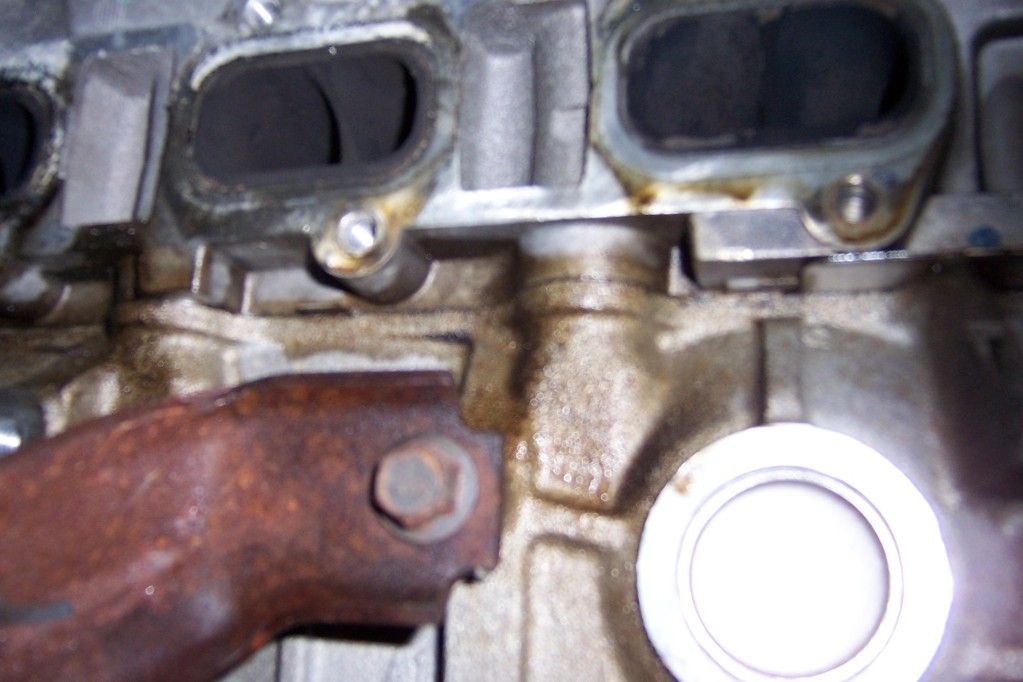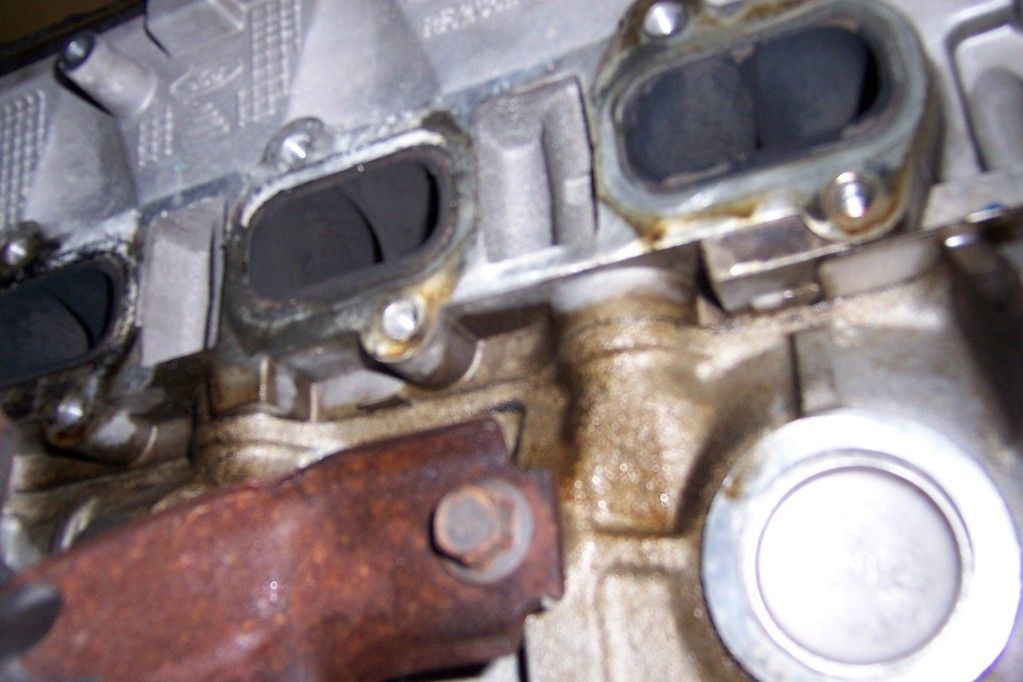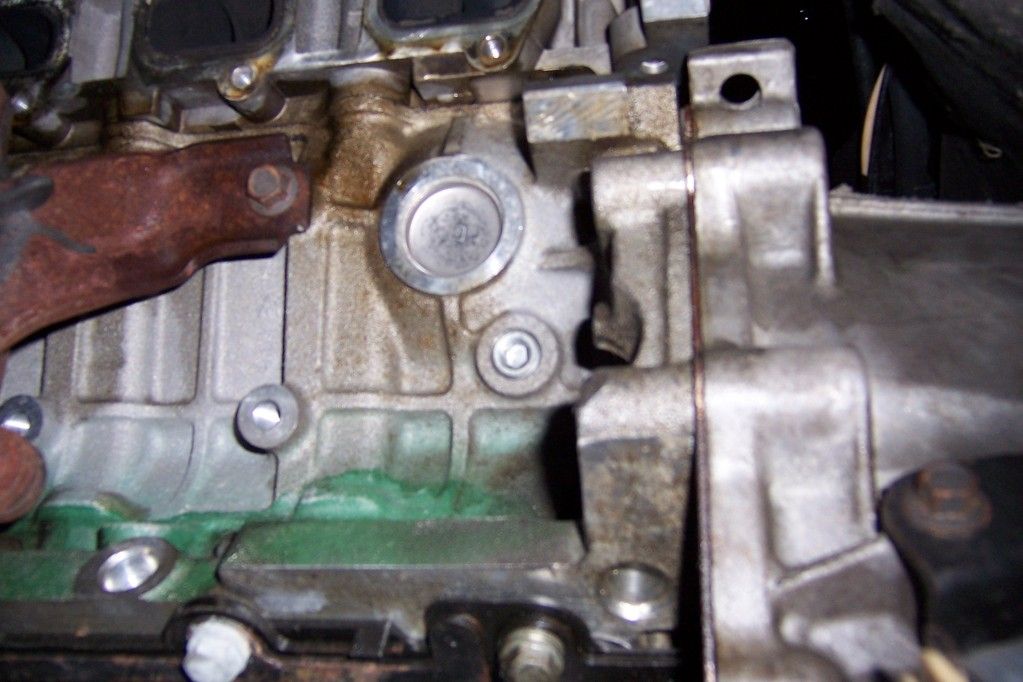 Its only on the driver's side, and the only way this happens if the bolts were not tightened fully, or the head is warped. We will find out soon!
The engine will be out very soon. I have to remove the AC compressor, PS pump and TC nuts. I almost broke a vein in my forehead removing the bellhousing bolts....improper usage of an impact gun.
More to come as I progress.... :headbang: