Well-known member
Super Moderator
Donating Member
Joined

May 24, 2007
Messages

37,212
Reaction score

372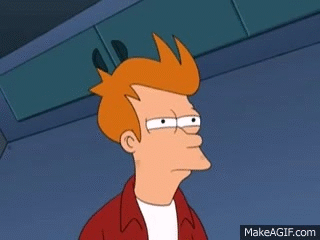 This reeks of bullshit, but what do you guys think? Maybe this would generate higher dyno numbers, but on the road might not make that big of a difference considering the cooling effect of moving all that fresh, cool air into the engine at speed. Quarter-mile tests would have been nice too.
I also find it lazy that they didn't even record intake air temps. C'mon. A $15 wi-fi ODB adapter and free app can read those.
"Budget friendly" horsepower. What does that mean? What's budget friendly for some can be budget breaking for others. Rarely in the performance world do you come across a universally budget friendly part that can significantly increase horsepower and torque. Not quite a unicorn or capturing a leprechaun and his pot of gold, more like fishing and trying to catch "the big one" to show off to your friends. Thanks to Heatshield Products, owners of LS-powered cars and trucks just set the hook on the big one!
Heatshield Products leads the industry in developing thermal barriers for a variety of areas on a car, truck or motorcycle. Their product lineup includes turbo shields, exhaust system thermal barriers and a variety of other products including the I-M Shield.
This specially designed thermal barrier shields the underside of the intake from heat that comes from the top of the engine. This heat "soaks" the intake manifold, and that heat is then transferred to the air running through the intake while the engine is running.
Hotter air means less density, and less air going into the combustion chamber. Bottom line: less power.
At first we were skeptical about the effectiveness of the I-M Shield and its claims. So, we grabbed an LS1-powered C5, with only some modest mods that wouldn't skew our results, and went to AntiVenom Performance in Seffner, Florida, to do an honest test.
Our method was to baseline the car both cold and hot, install the I-M Shield and retest in the same method, cold then hot. Read on to see what we found.

14-15. Taking similar readings to what we did at the start after running our post install test. The floor of the intake was reading 102.7 degrees F. That's a drop of 43 degrees. This decrease in temp translates into lower air intake temps, because there is less heat for the intake manifold to transfer to the air going through the intake.
16. And here's the breakdown on the dyno. Our gains weren't just at peak power, but steady across the entire powerband. That much of a gain in the bottom end, mid-range, and top end translates to serious performance gains. All from something that costs less than $60, and takes about an hour to install. You can't beat that!