Joined

Jan 31, 2007
Messages

470
Reaction score

1
Car has 3200 miles on it, had the Whipple installed in 09 (with 29xx miles) and running 18lbs of boost, BAP and wiring upgrade, 60# injectors (Hans did the install). Due to work and family obligations I haven't had much of a chance to drive her that much (ok at all), and never really got on her, really the hardest it was ever driven was on the dyno when Kurgan tuned it. 3 weeks ago had the coil over kit installed, ran the tank down to almost nothing and put in some fresh gas, got the car back, wanted to drive her around to blow the dust off her, drove it till I was back below a 1/4 tank, put in some fresh gas and was out screwing around a little not much, got on her a little around 5500rpm after 2nd and when shifting to 3rd she kind of broke up and sputtered fell on her face and then kicked right back up it all happened so quick couldn't see what the wideband was reading , so I backed off right away. So taking the path of least resistance 1st I decided to replace the plugs. Called lethal performance and they told me to go with the brisk Silver Racing Spark Plug (600hp+) for my set up.
Old Plugs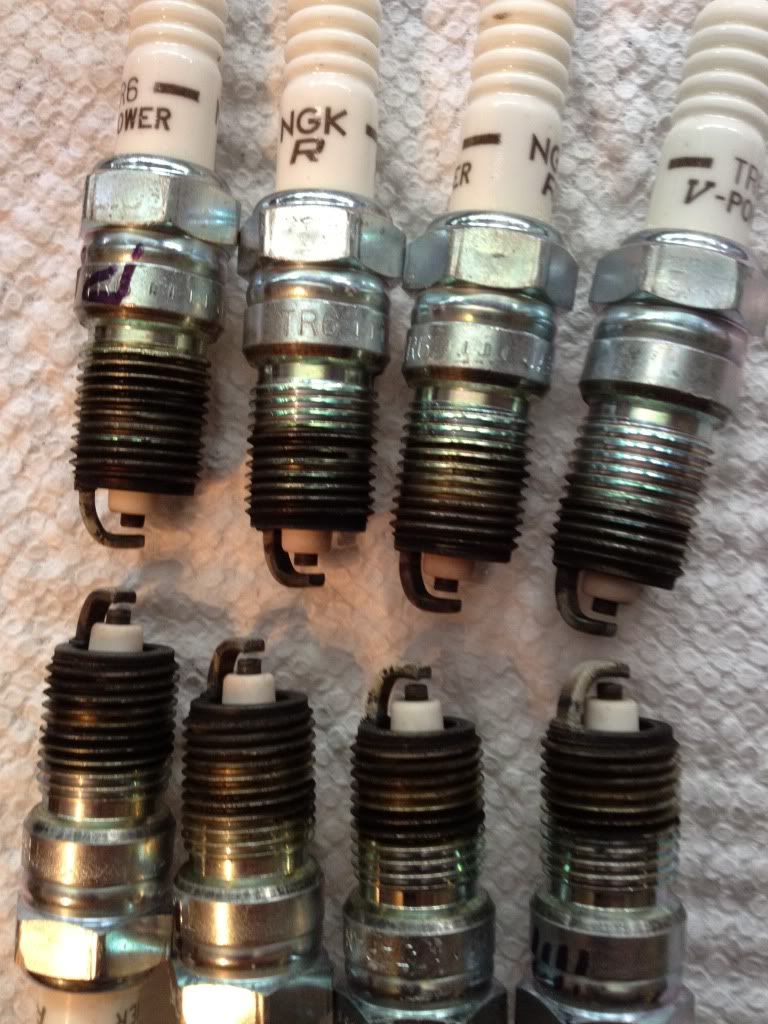 Installed the plugs... Ran the gas down to 1/4 tank again car runs fine under normal driving conditions filled her up got on her a little bit and she seemed fine.. Did a few more pulls and it seemed ok, but going from 2nd to 3rd under hard acceleration she broke up again...
I was going to do some data logging but I don't want to damage anything...
Seeing as Bob is no longer around who is the next best to go to, to try and sort out this issue??