Joined

Mar 5, 2006
Messages

5,632
Reaction score

105
Installed my LC-1 wideband tonight. The install was super easy. Hardest part of everything was finding a shop to install the bung in the ehaust, other then that it was just a matter of hooking up a few wires.
I went with a small square box for my read out. I figuare if I had one of those gauges going back and forth, yellow, red, green, Id toss it out the window.
I mounted the LC1 unit under the shifter, this was the best place I found for it. I heard others zip tied it under the car, onto fuel lines etc, I really didn't like that. I wrapped up all of the extra wire and put it behind the radio.
While in the process of cutting some electrical tape I ended up cutting my finger pretty good with a new razor blade, I got a drop of blood on the seats! I ran to get a wet towel from my bathroom (hand dripping with blood), ran back outside to get the blood out of my seat (blood now dripping down to my arm). Then ran back upstairs to take care of my finger..It didn't stop bleeding for like 10 mins. It was pretty wild...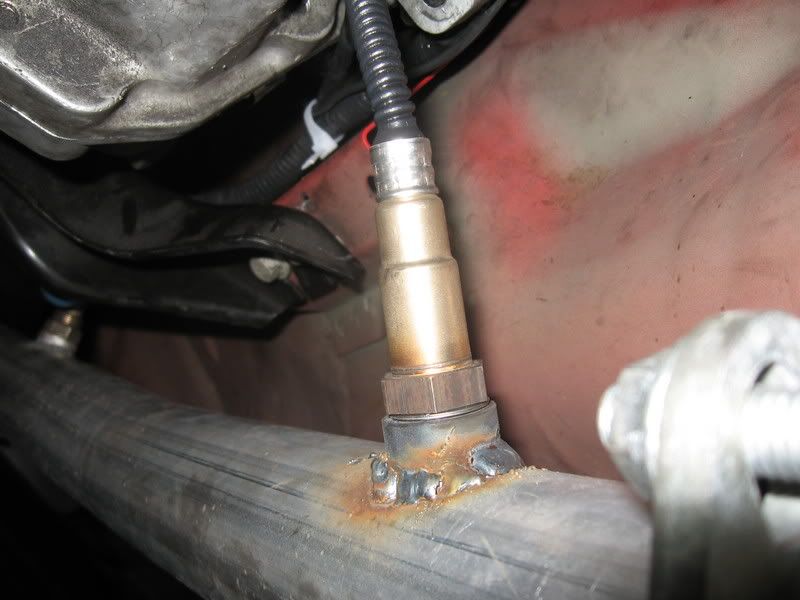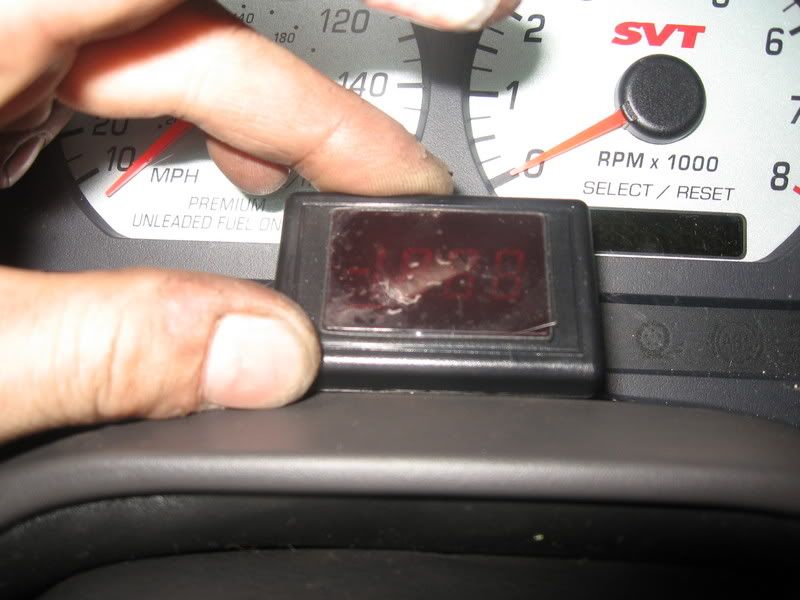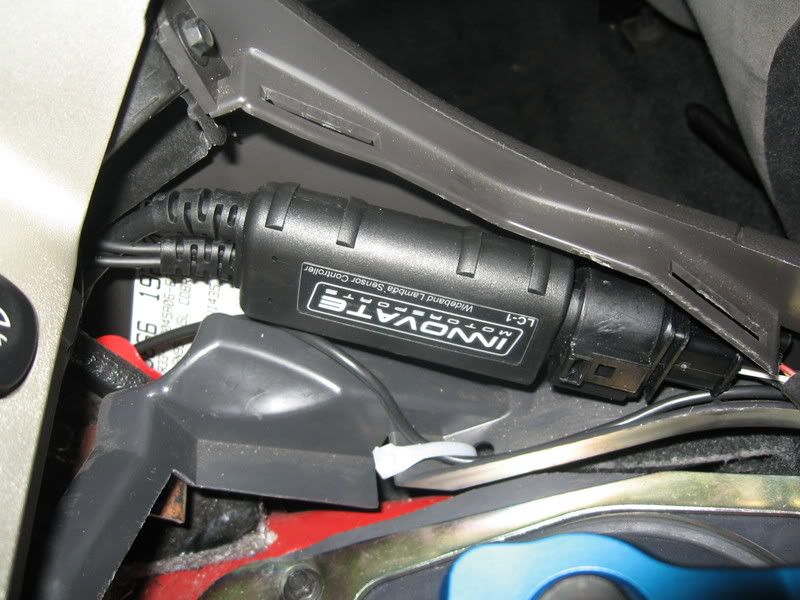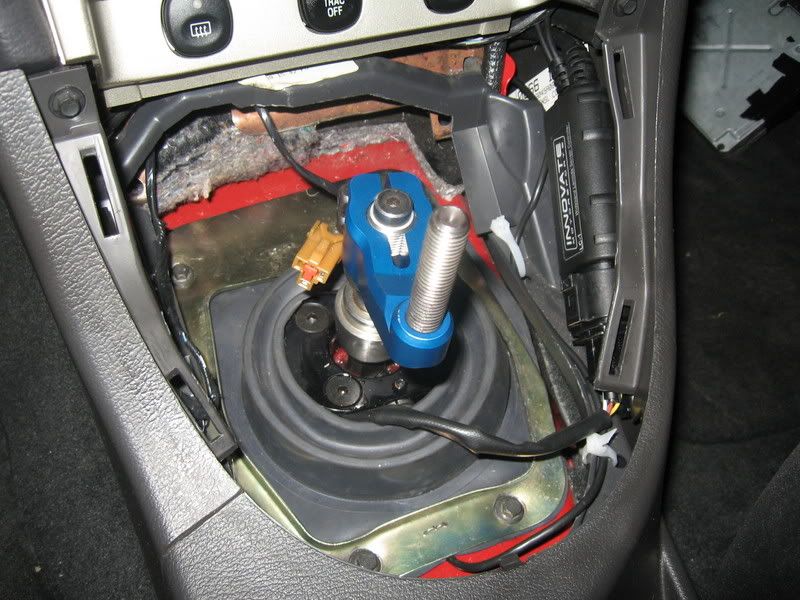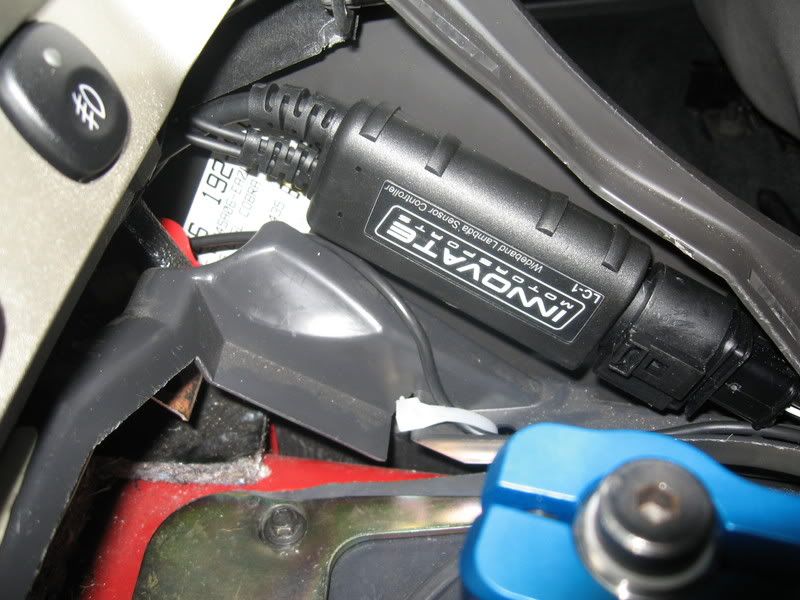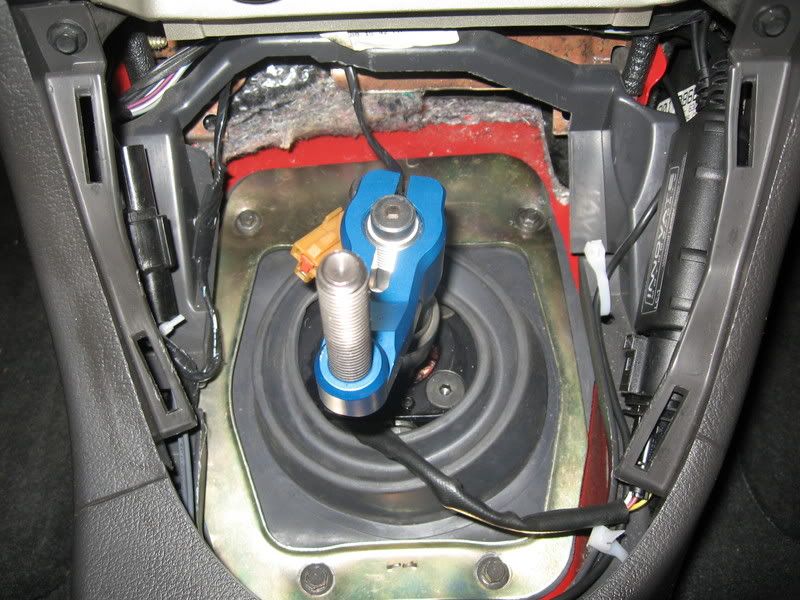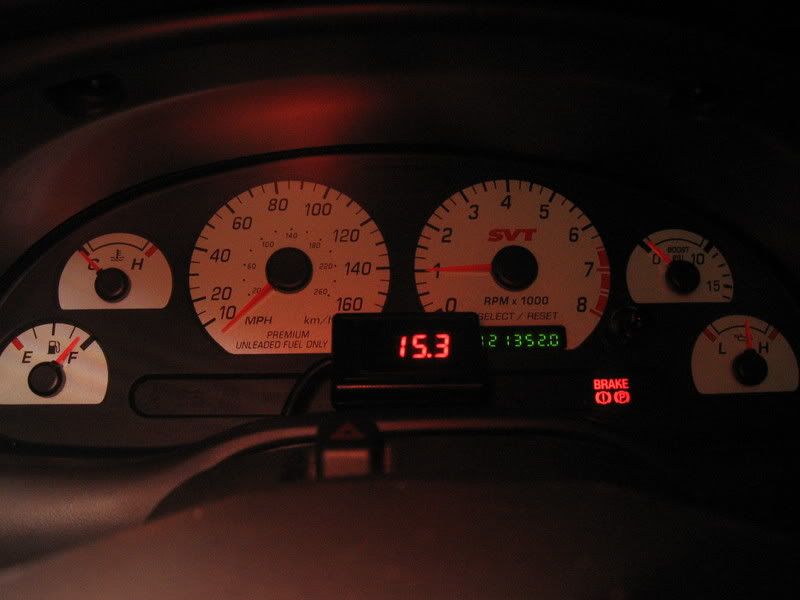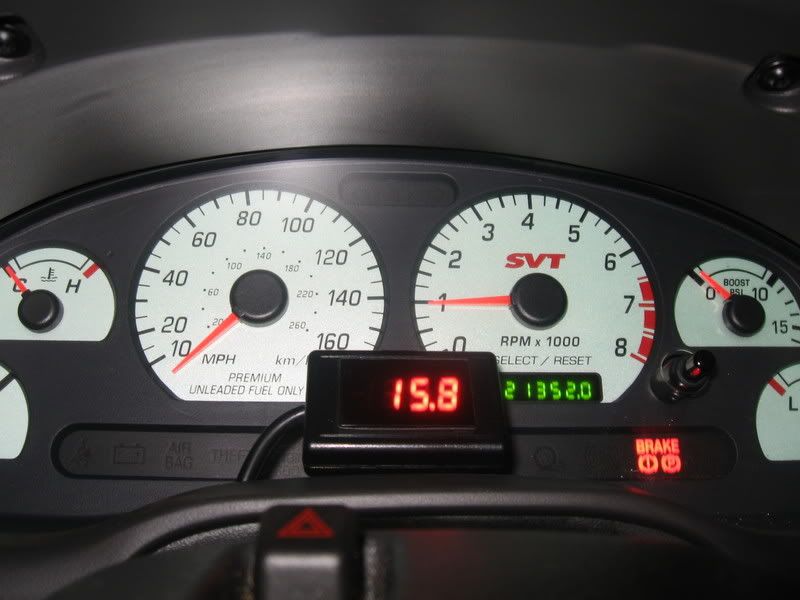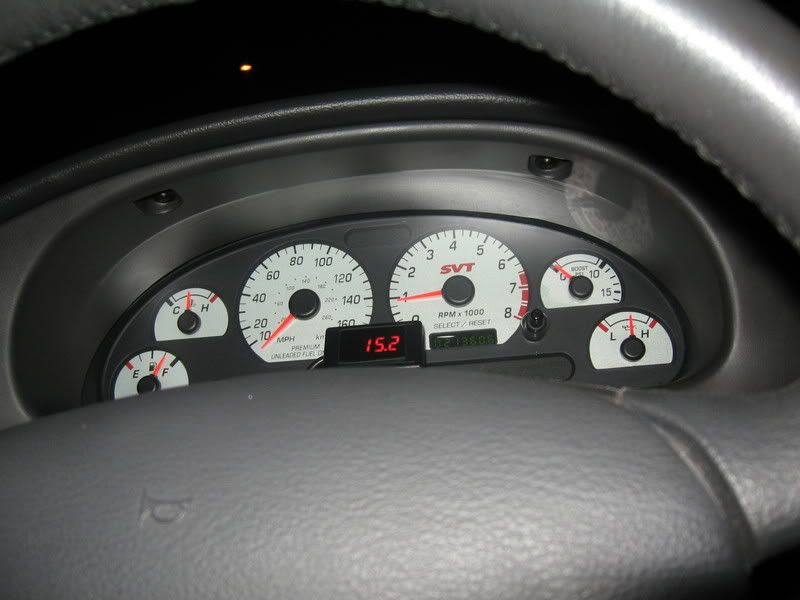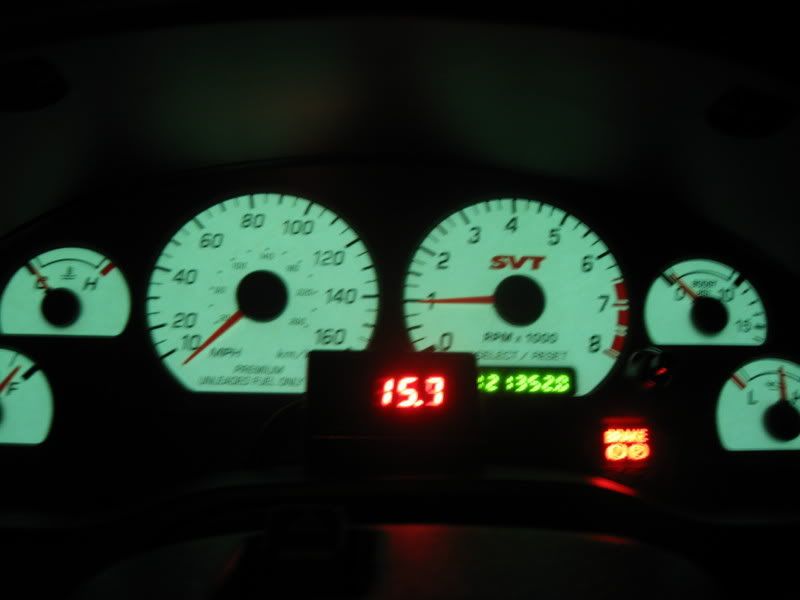 Kevin