Joined

Mar 5, 2006
Messages

5,571
Reaction score

26
Well, I finally got around to installing my SLP Line Lock. I got a deal on it from Rod, the guy that bought Lyle's old car for $105 shipped, so I jumped on it.
The Install really wasn't bad. I did pull the Master Cylinder out to get a little more room. The 2 hardest parts were drilling the mounting holes from the wheel well and getting all of the aftermarket brake lines aligned just right. Be careful about starting the new brake lines, they can strip very easily if they are not aligned just right.
The thing I didn't like was, SLP said to drill a hole in the center console for the switch. I didn't like this too much so I went out and bought a Fog Light switch for a 98 cobra from Ford. I remember that the coin holders and fog light holes in a 98 cobra are the same size. So I just popped out my coin holder and popped in the foglight switch..I think I it looks very stock which I like. I don't like a ton of gauges and switchs everywhere, I feel like im in the cock pit of Apollo 13..I just like em clean and simple.
All in all the install took about 2 & 1/2 hours or so..Would have been shorter but CobraChris08 came over and had me check his supercharger oil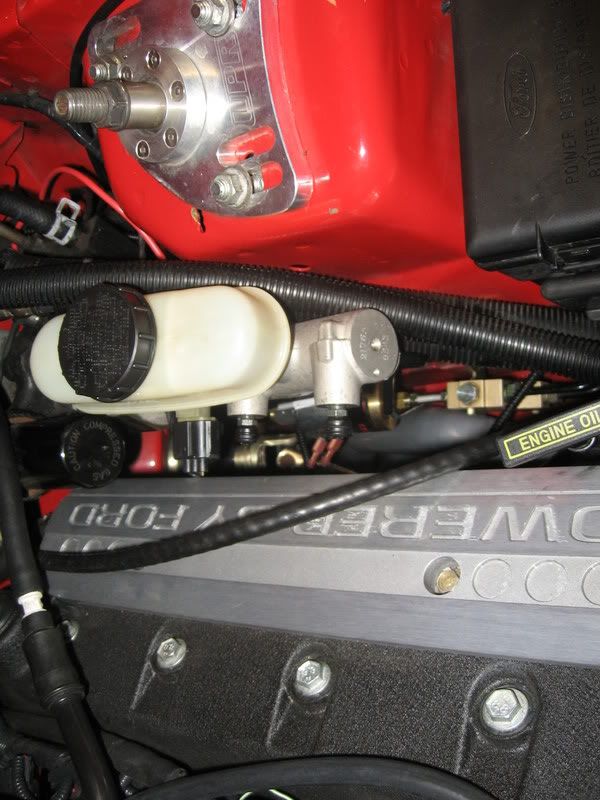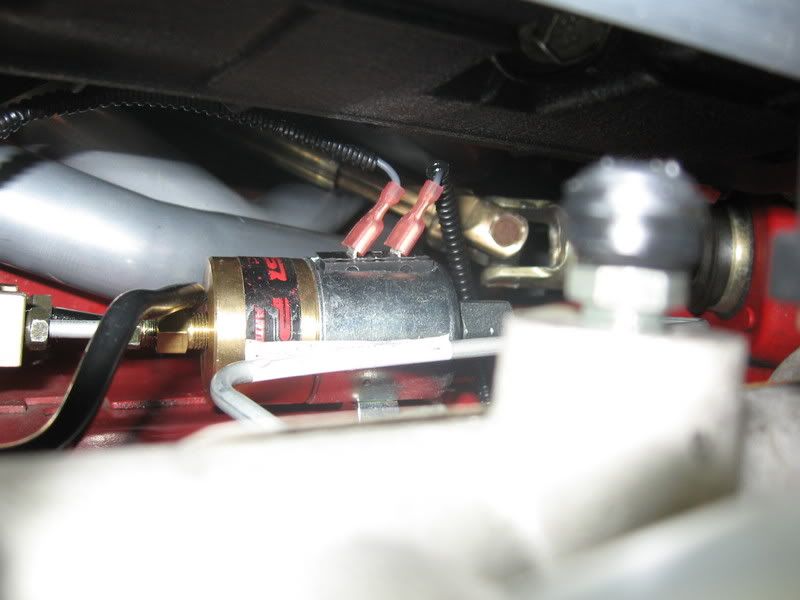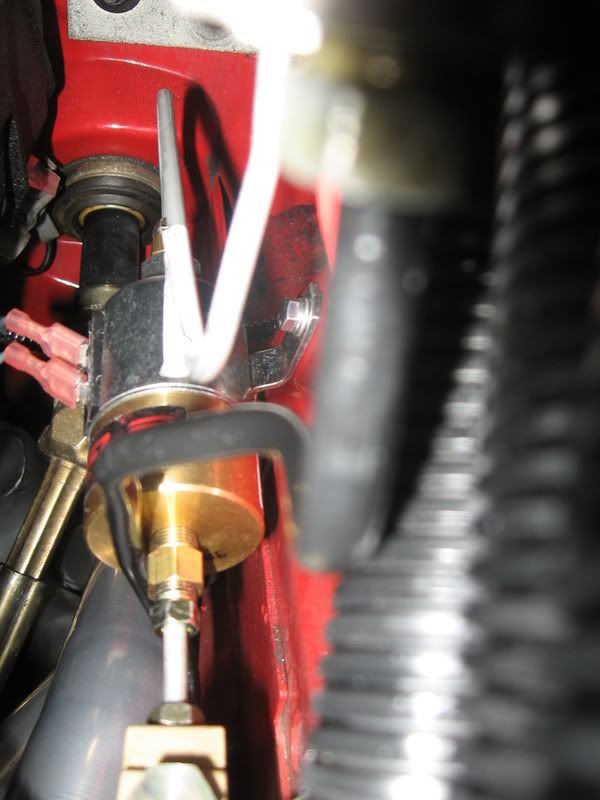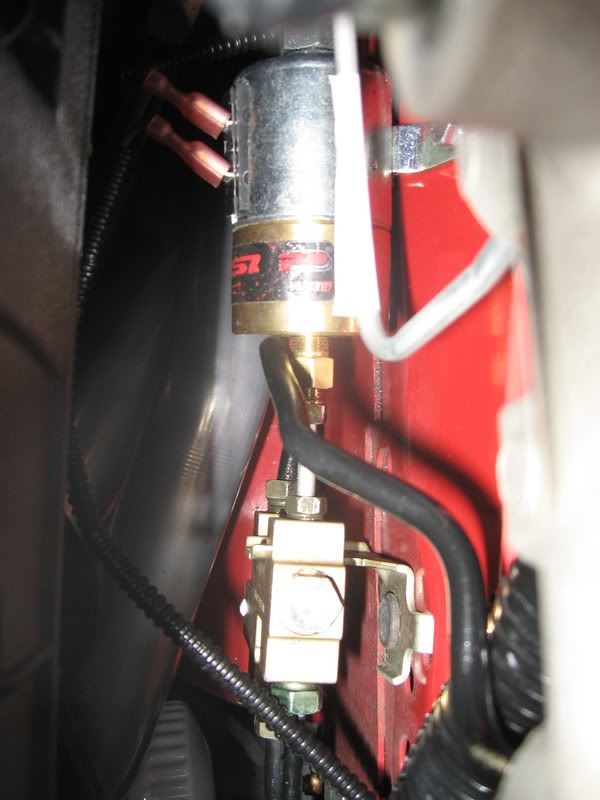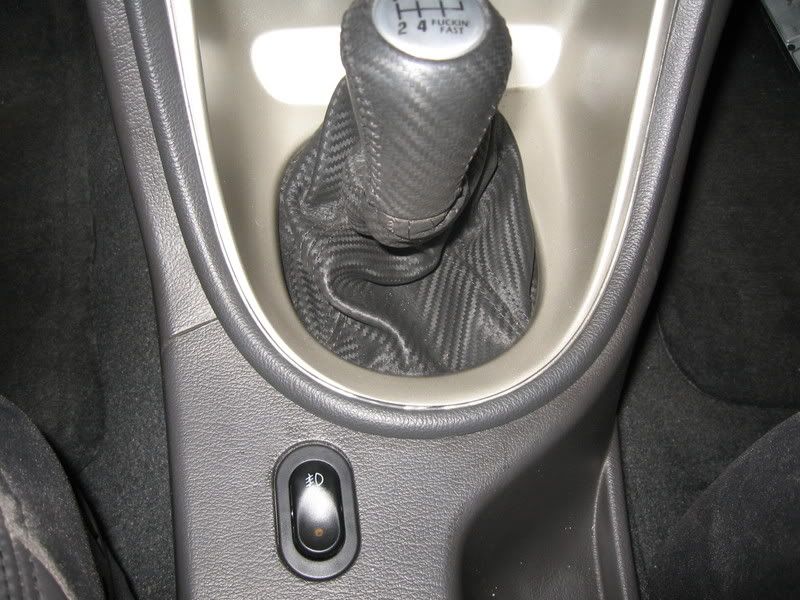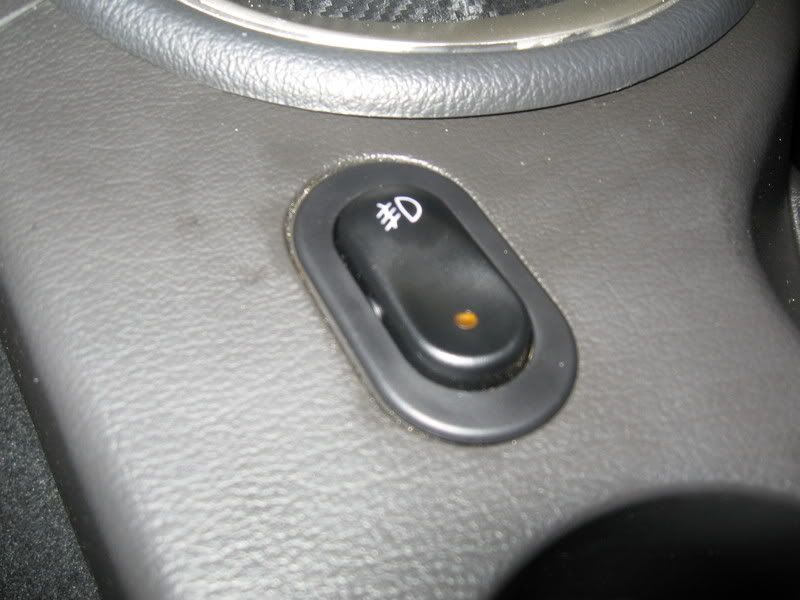 Kevin