Joined

Mar 21, 2004
Messages

6,295
Reaction score

5
Location
Wow. Easier than I thought!
FYI, the kit for on 03-04 Cobra is EXACTLY correct for a Marauder.
Im a few weeks from finishing the changes to the car, so no IAT's to report now.
Step 1: Have the Freon evacuated
Next:
Remove the bumper: (Grill, Headlights and side lights need to be removed)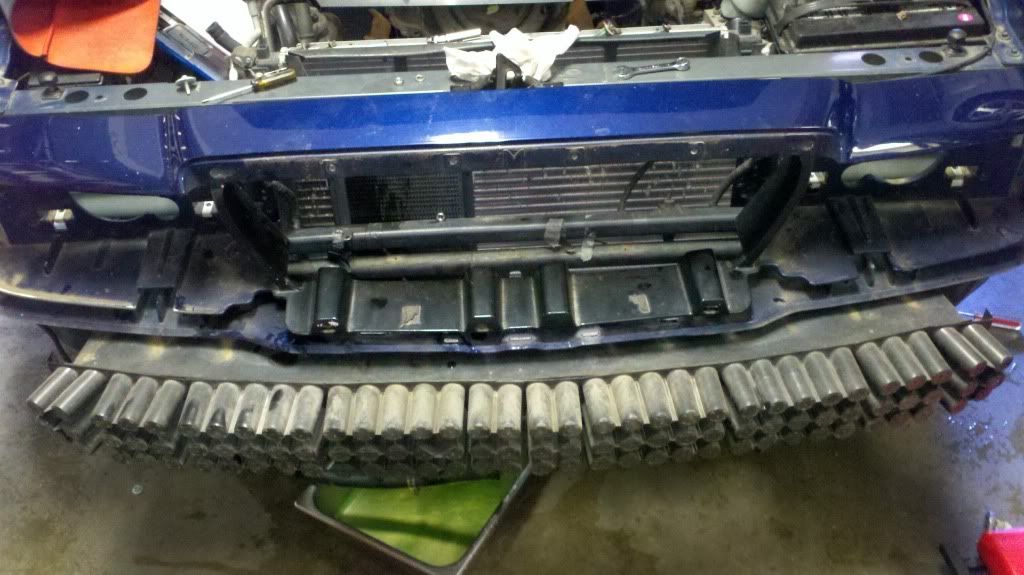 Next: Remove the Bumper impact strip. There are 3 rivets holding it in place, and 2 integrated clips that wrap around the sides. Just drill the rivets out.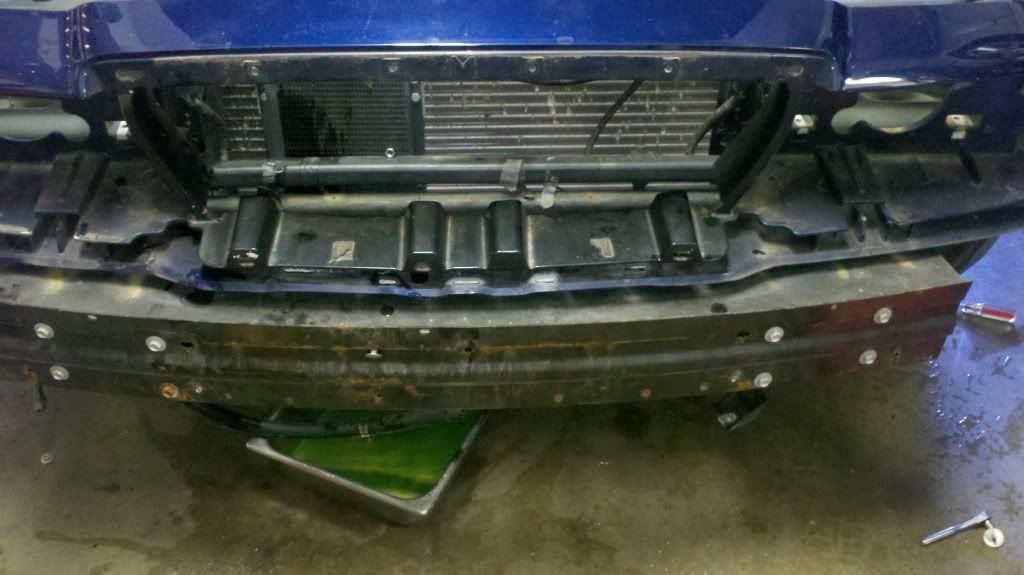 Next, remove the Metal thingy held on by the 8 bolts: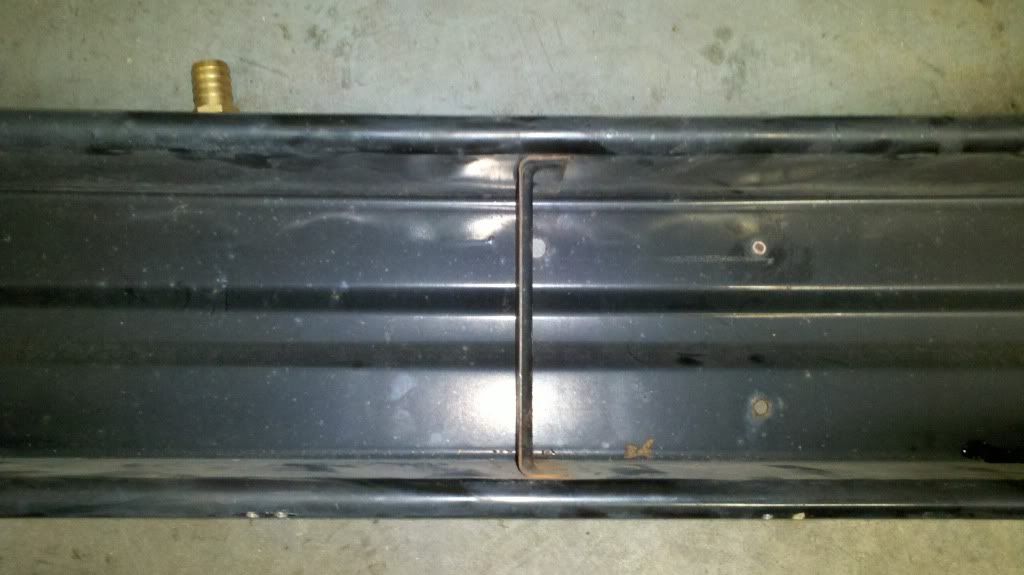 Cut out the center brace and the KC fits in with 1/4" to spare: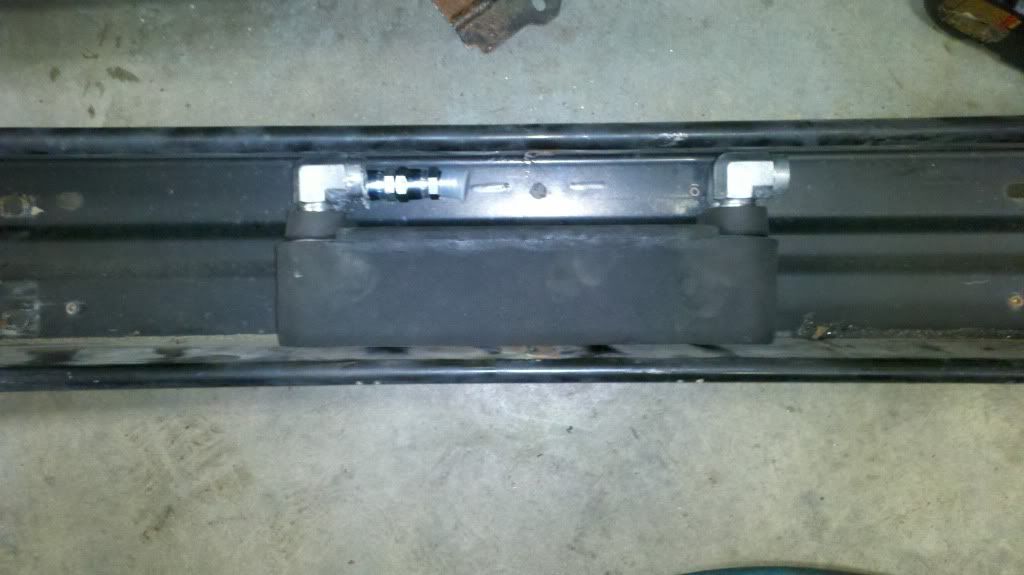 Make a simple aluminum bracket and place padding between the back of the KC and the Metal. Be sure the AC fittings/Hoses are on and tight at this point!
I chose to offset the KC to the drivers side so the hoses had sufficient room to make a bend.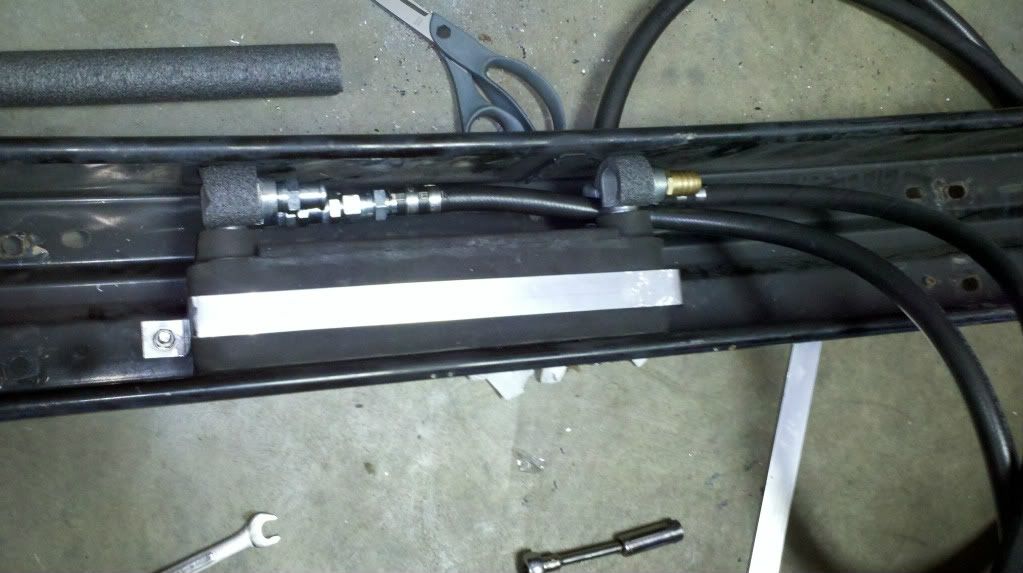 Next remove this line from the equation:
When you are here: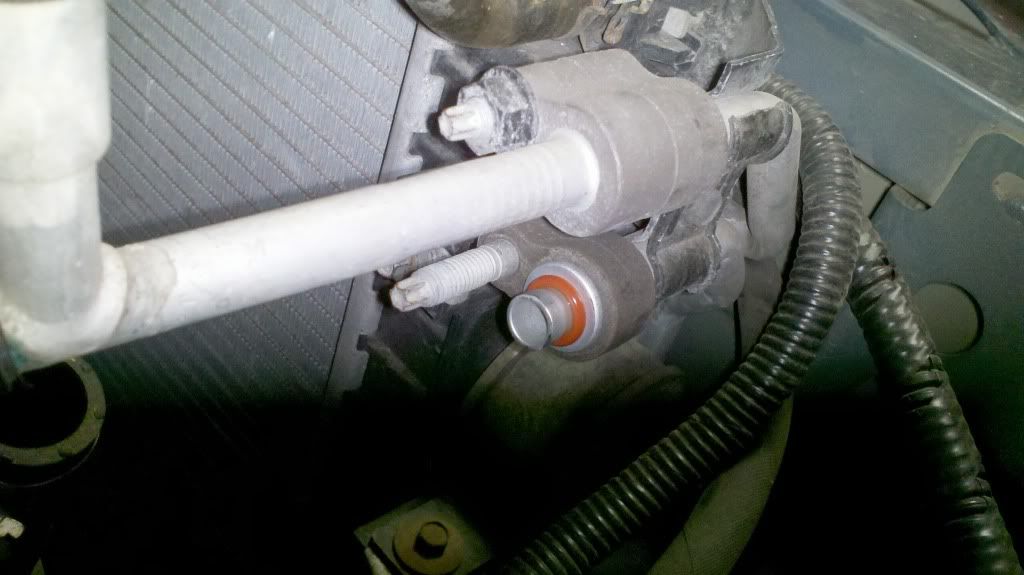 Install this: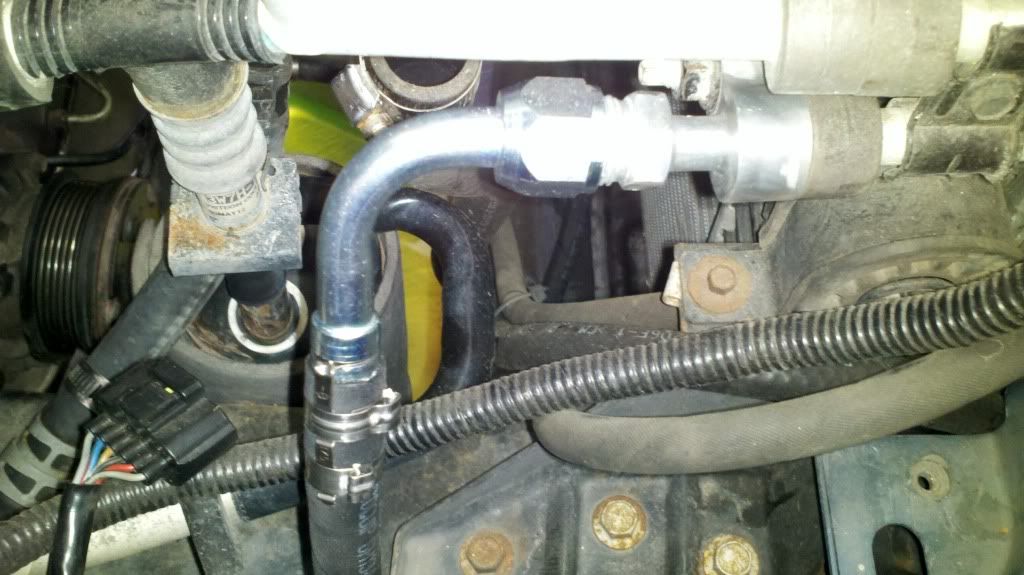 Then Install this on the other fitting: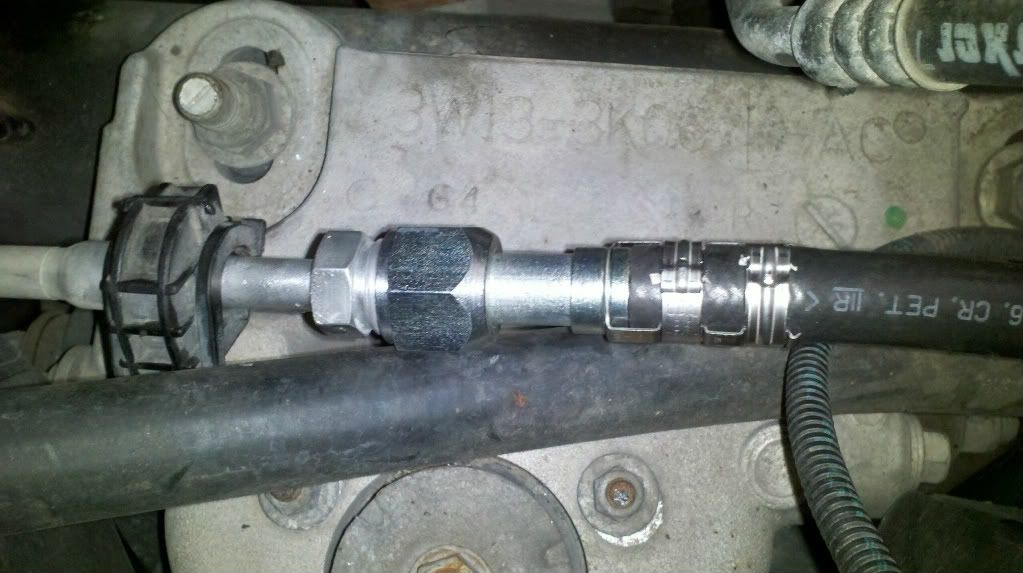 You cant get the hoses or fittings goofed up. Everything is labeled, there are 2 different hoses and its cake to figure out.
Next Insulate!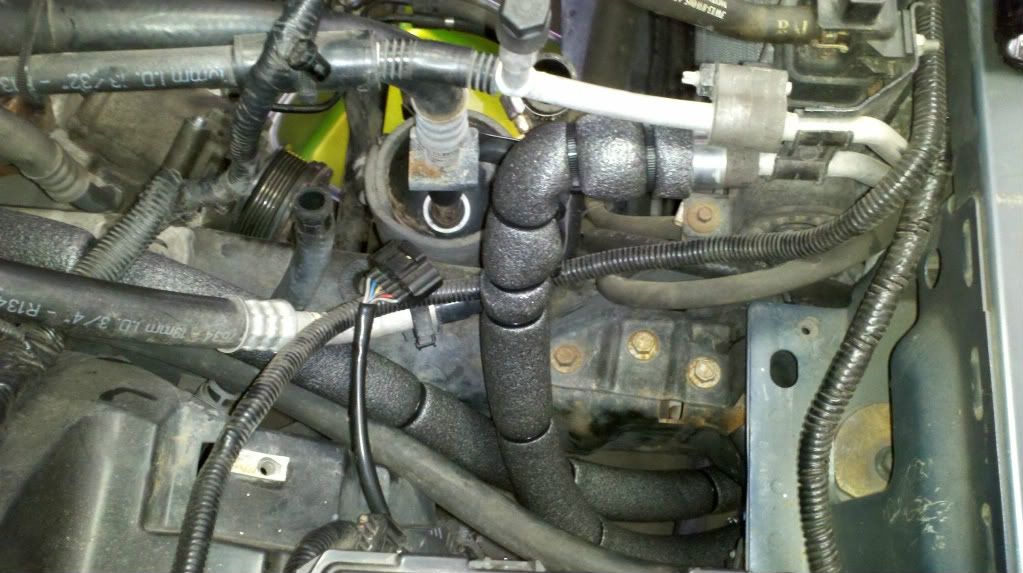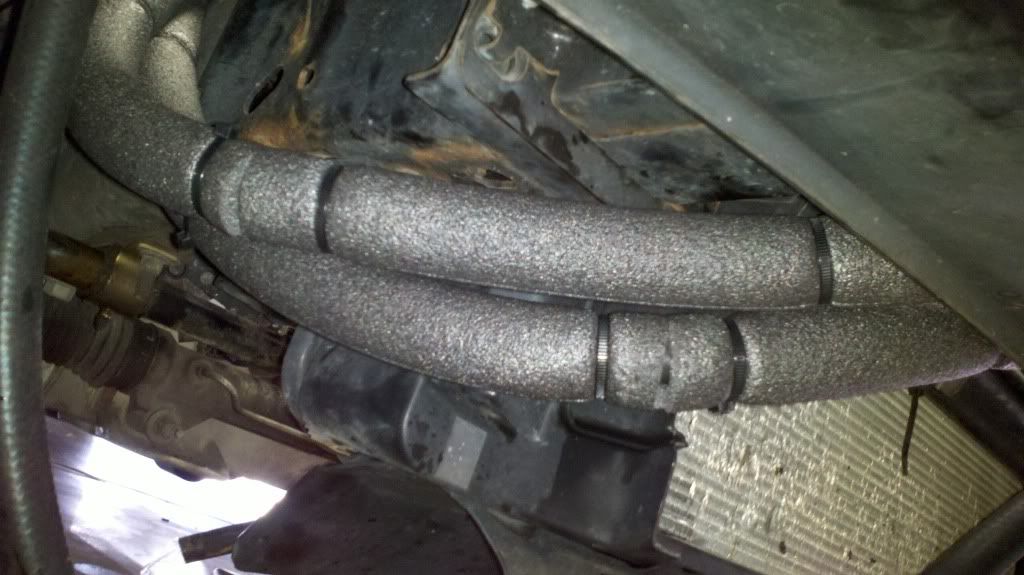 Then you hook the Outlet of the Heat exchanger to the inlet of the KC, and the Outlet of the KC to the inlet of the Intercooler. This stuff is all in the instructions found here:
http://www.killerchiller.com/cobra_instructions_v10_files/KC_Instructions_03Cobra.pdf
The instructions tell you how to recharge the system with tools from Harbor Freight. From all my research, use ES12a to recharge the system with the proper PAG oil.
Ill post temp results when the car is running again.
Well worth the money, hope this helps!