If you fail to plan, you're planning to fail
TCG Sponsor
Donating Member
Joined

Mar 3, 2008
Posts

36,939
Reaction score

4,493
Location
[MENTION=3307]IceCreamAssassin[/MENTION] mentioned in my GoPro thread that he didn't know much about my car.
[MENTION=5]Mook[/MENTION] also mentioned it's one of the longest owned cars on the site.
Why not make a thread.
I bought the car on September 13th 2002 ( it was a Friday
)
37,642 miles when it was driven away from Grossinger Chevy in Palatine.
I had originally called on a red 99 SS but the dealer sold it before I could get there. The salesman mentioned they took a Z28 in on trade. I asked what color and he said " It's weird, never seen this color before, It's Purple."
I requested they park the car in the back and not to let anyone see it until I got there

I drove it a couple days later, and bought it the following week.
I have alot of pictures saved on a flash drive from my old laptop, but here's what it looked like in all of it's STOCK Z28 glory: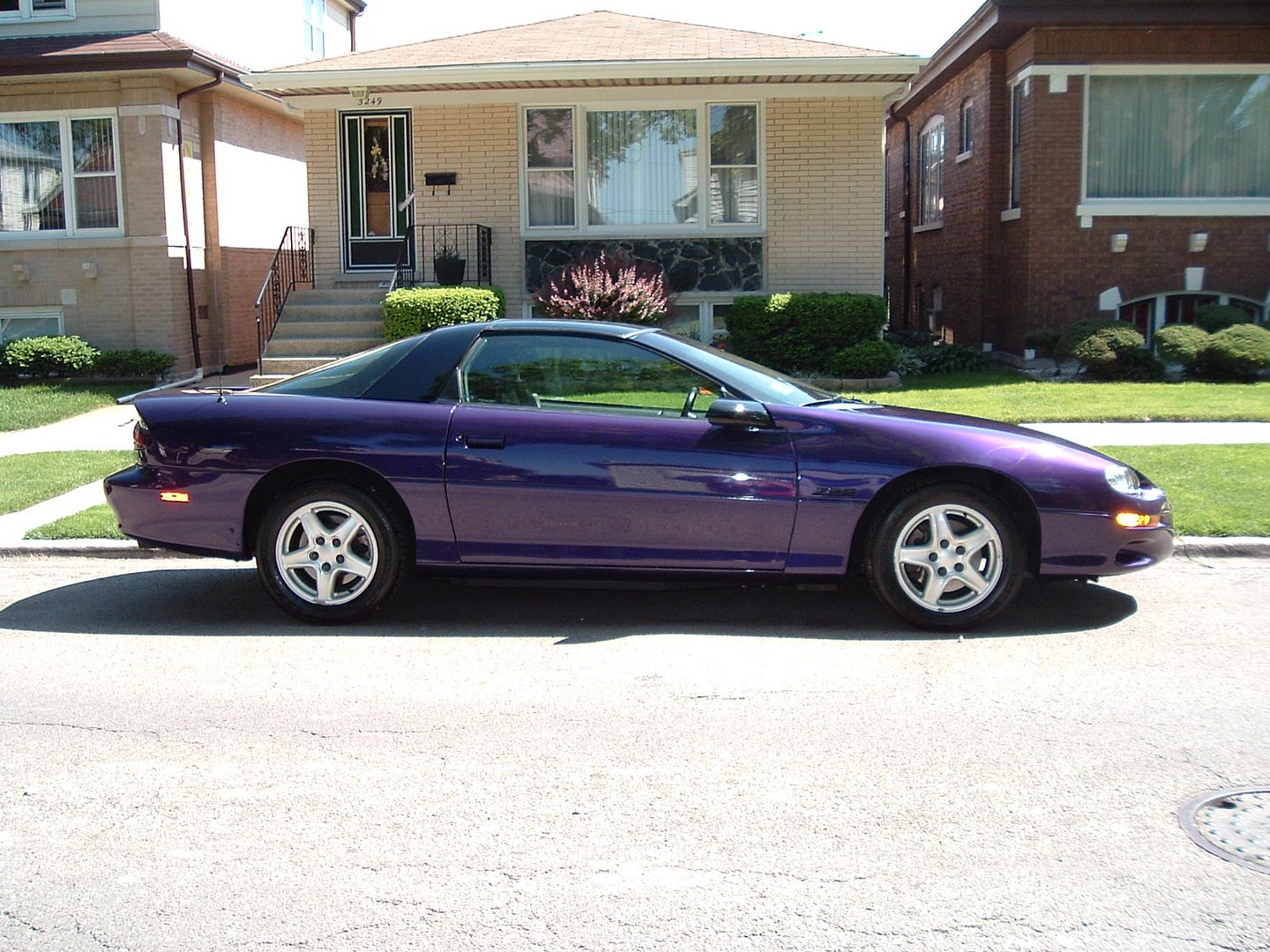 Sub frame connectors and a strut tower brace were the first couple mods.
Followed by a lid, SSRA and smooth bellow.
Long Tube headers and a cut out went in the summer of 2004
To make a long story short, a few friends had SS's and kind of swapped wheels around, so I detailed a friends car and was paid with a set of painted SS 10 spokes ( again more pics on the flash drive ):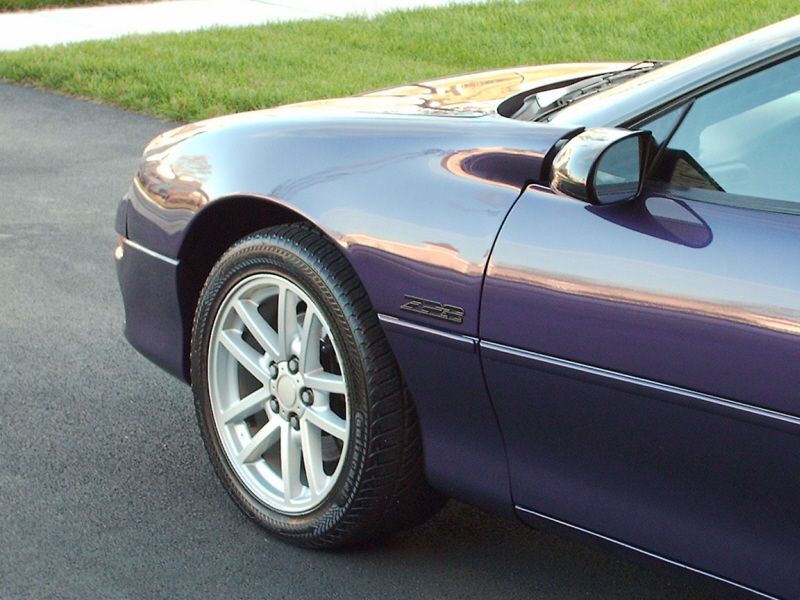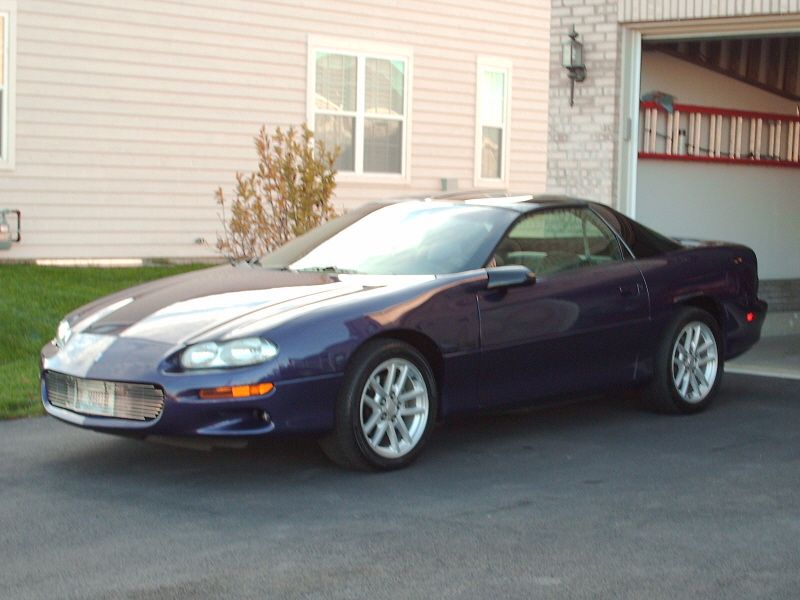 Yank SS3200 stall + B&M cooler followed shortly after in 2005.
another friend had a WS-6, I told him if he ever sold the wheels, I wanted 1st dibs... and those are the ones the car currently rides on: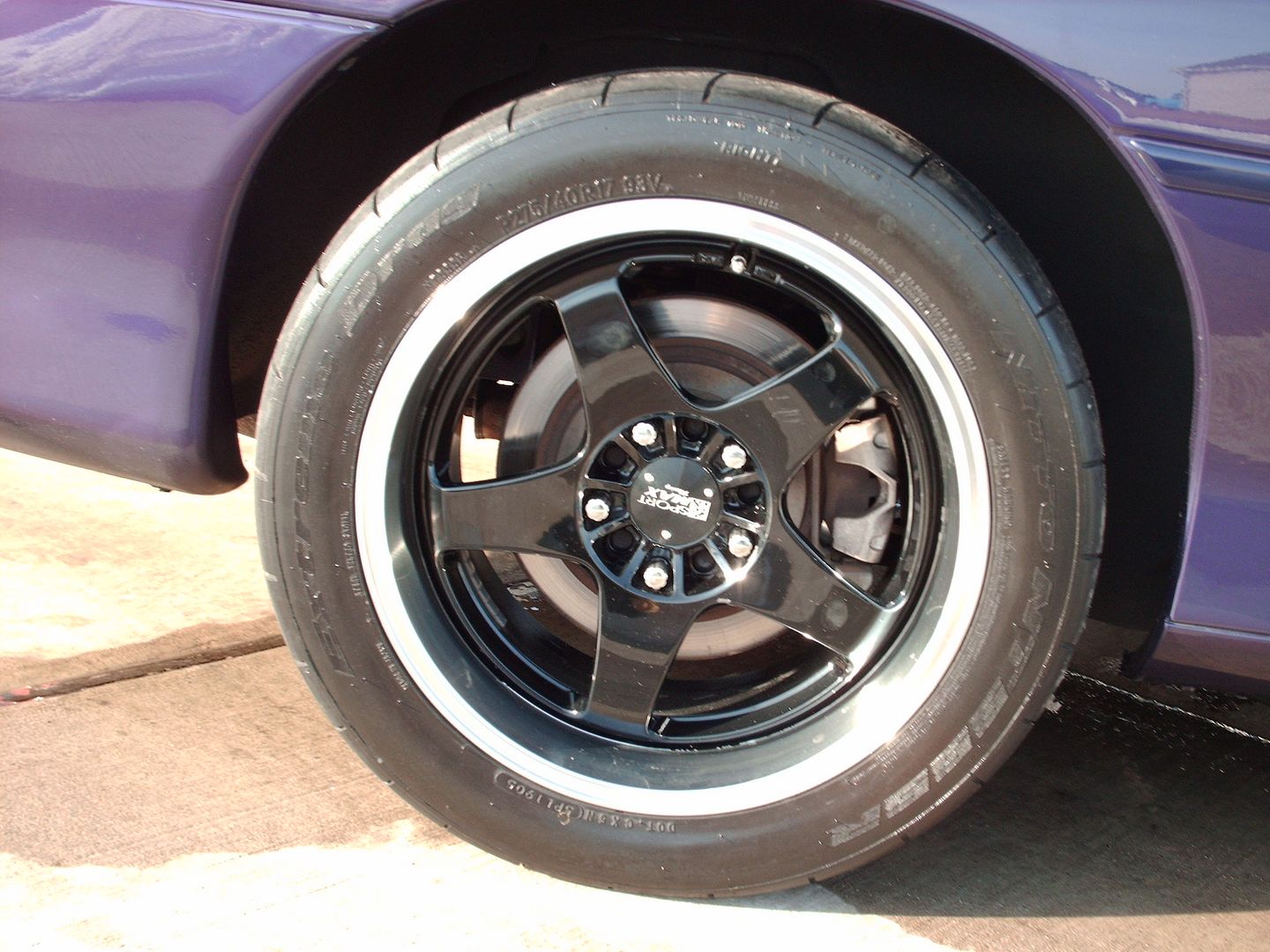 with new brakes: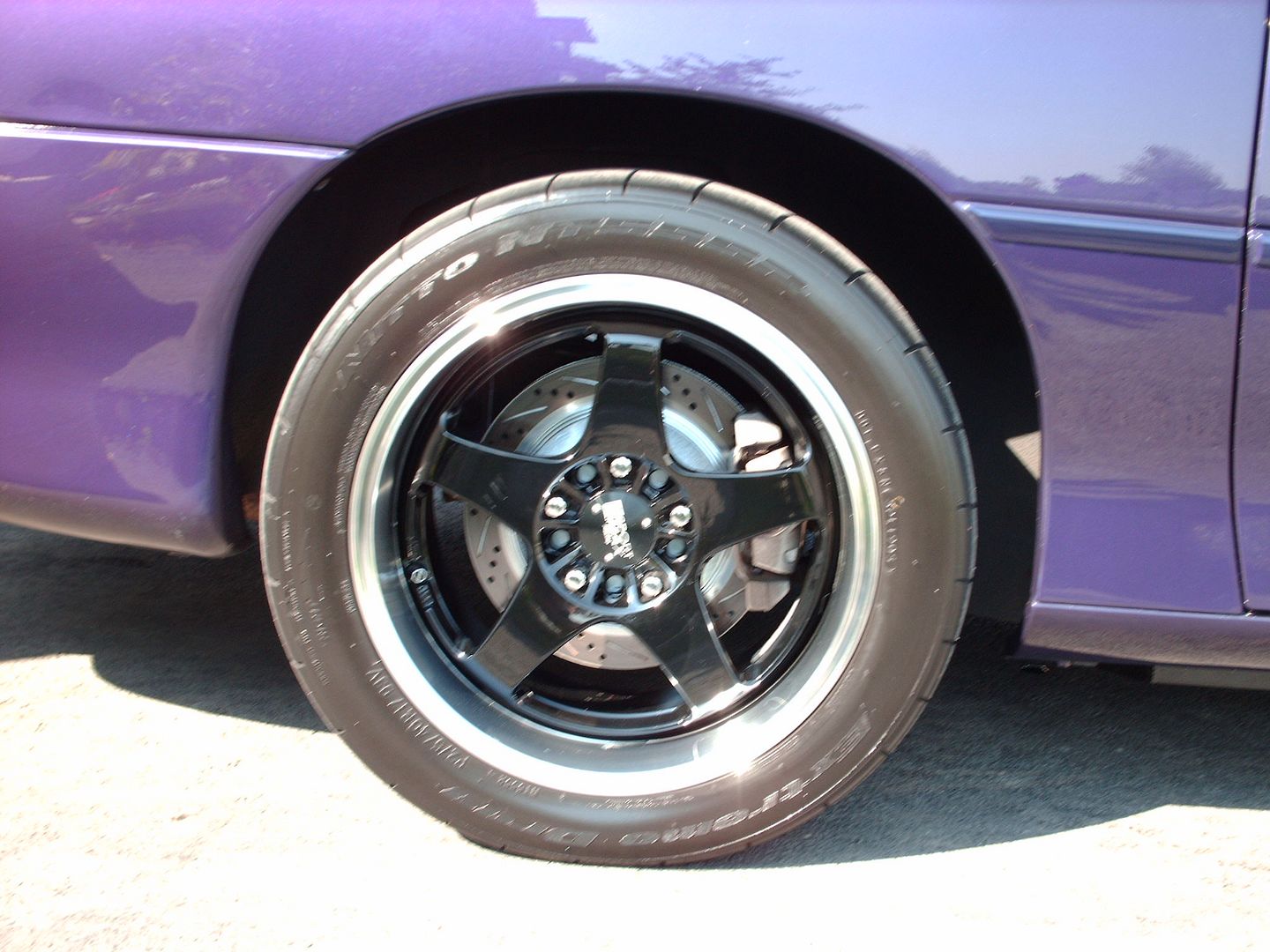 Cam + pushrods + valve springs etc went in summer of 2008.
Changed the turn signal lenses: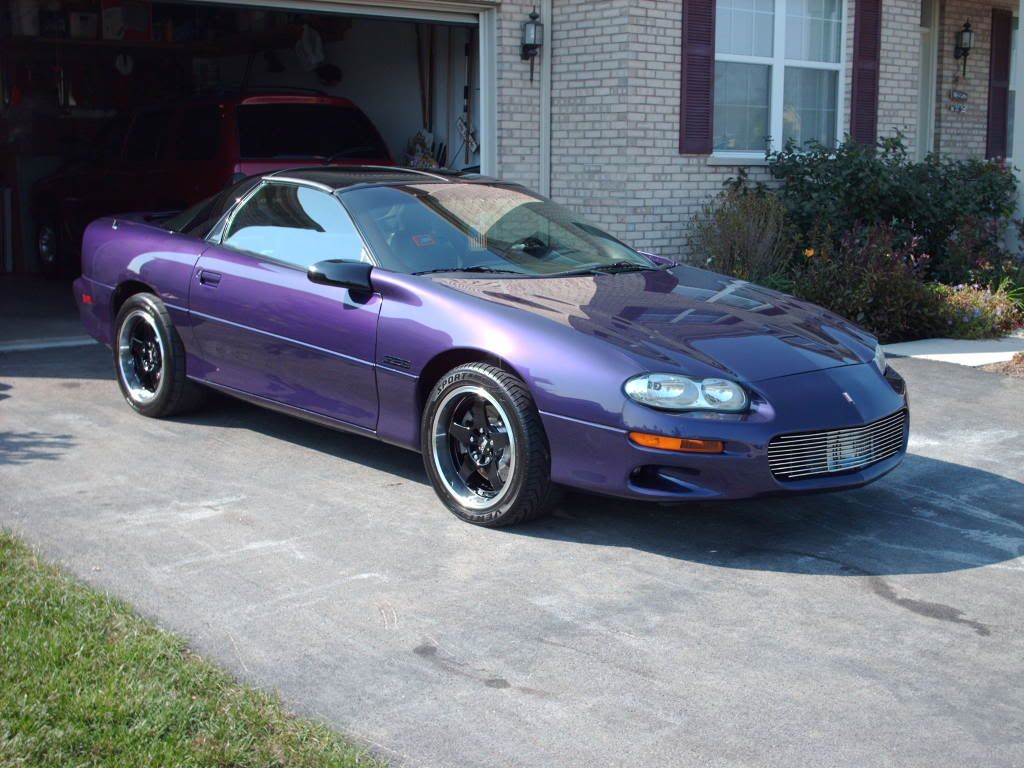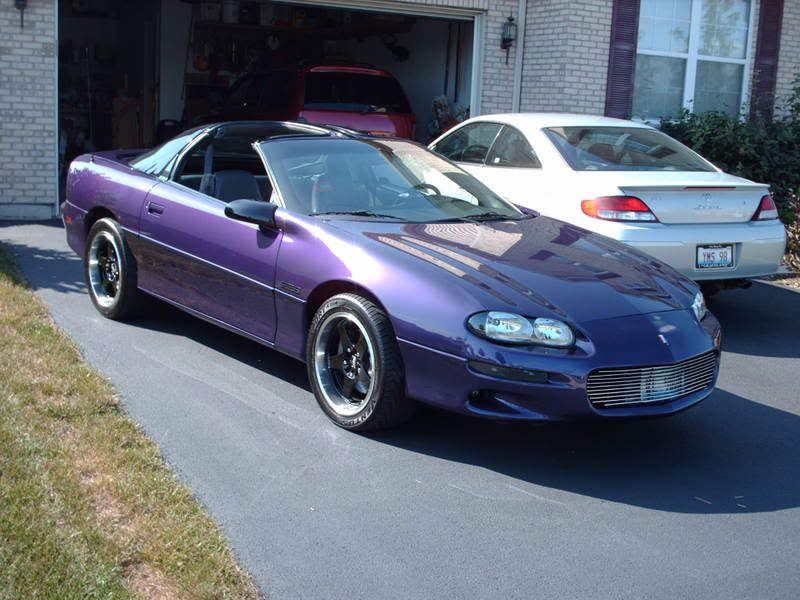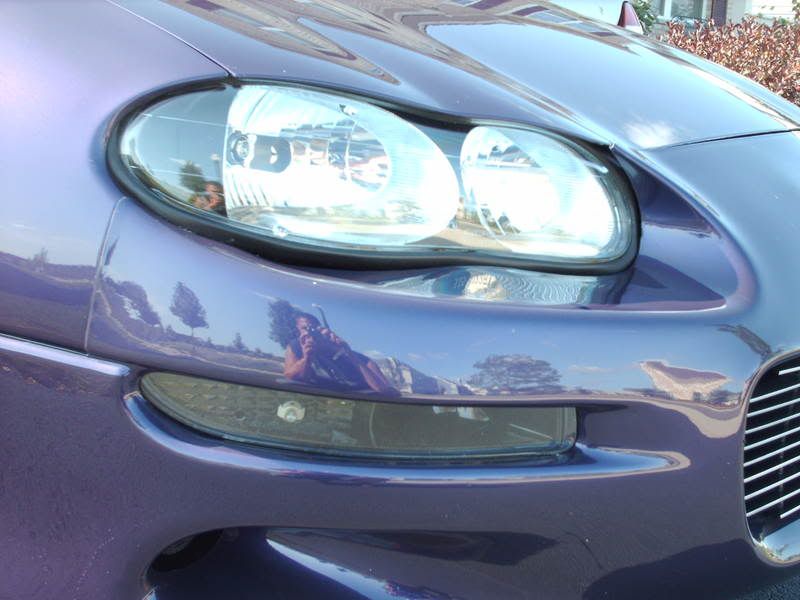 The rear end was rebuilt in 2011, new axles 3.73 gears and diff cover.
I installed a new TA girdle this past spring.
I just ordered a bunch of suspension parts to freshen up the 20 year old "bones and joints"
with a fresh coat of WG Uber Ceramic Coating: