Fish's Garage sale: Gaming PC
Im hoping to downsize some things I dont need or want and try to clean up the house along with make a few bucks on top. Feel free to PM or post for anything. I will be doing my best to update items as I have them.
I would prefer to meet up and not ship, but we can discuss if needed.
Threw together a PC for someone that ended up not wanting it. Is currently on OfferUp, but will knock $50 off for TCG members.
https://offerup.com/item/detail/656688185/
$380 for PC.
Mid level gaming pc. Parts were used but run very well. Currently has Windows 10 Home license and can run your e-sports games (Fortnite, CS:GO, League of Legends) with no issues and higher games like PUBG with optimal settings over 60FPS easily.

Processor: Ryzen 5 1600
RAM: Patriot Viper 8GB
Motherboard: MSI B350 Bazooka
GPU: XFX RX 570 4GB OC
PSU: Corsair CX 650M semi modular
Storage: Inland Pro NVME 256GB drive
Case: Rosewill Challanger S
DVD RW drive

The drive and power supply are less than a week old at time of posting. Will supply both boxes as well as instructions for PSU and the case. Also supply extra screws and front cover for case. The only bad mark on this PC is I am missing the IO shield for the back.

This was put together for just shy of $360. Would like to stay firm on price please.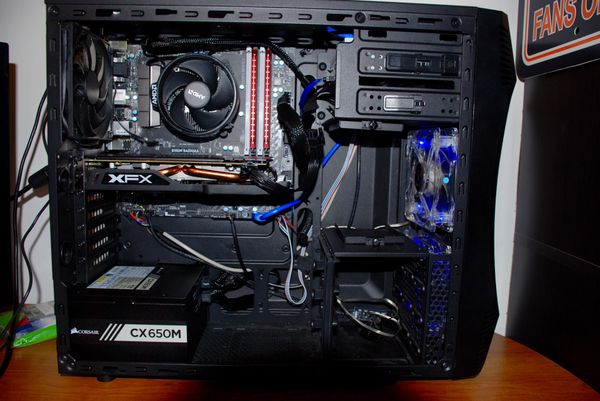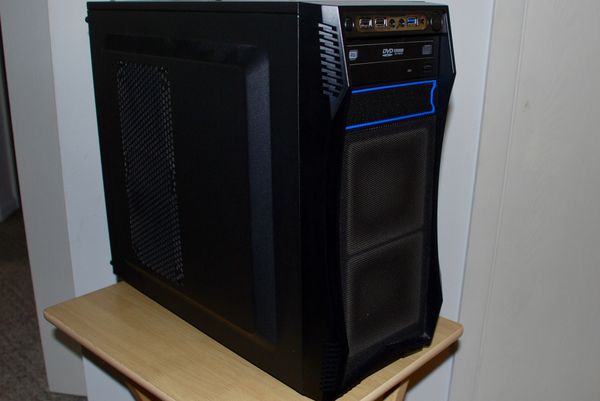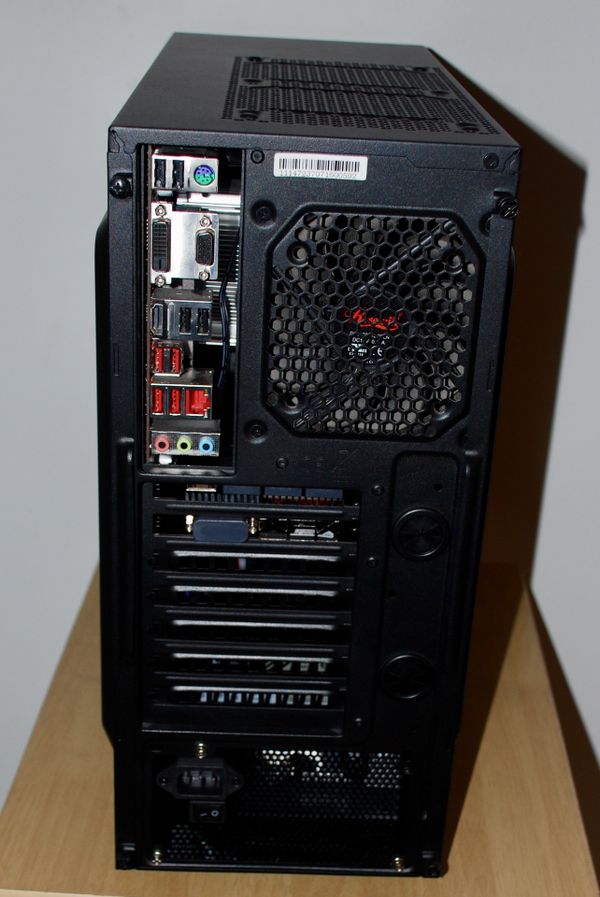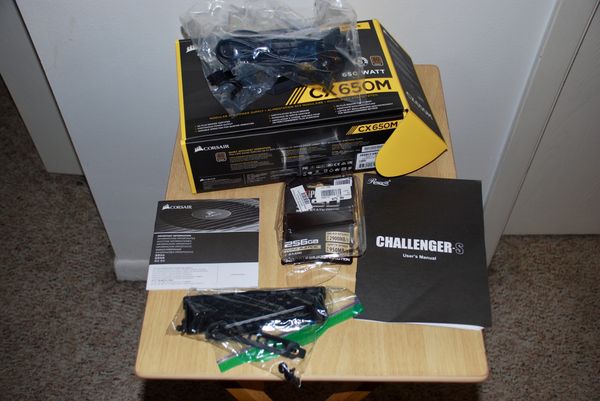 Last edited: