Joined

Mar 21, 2004
Messages

6,295
Reaction score

5
Location
These pics are from my original engine from my Blue car.
Im almost embarrased to post these, since I pride myself on being able to hear detonation. Thankfully I was able to drive the car home after this happened:
Look closely at the rod: (its bent)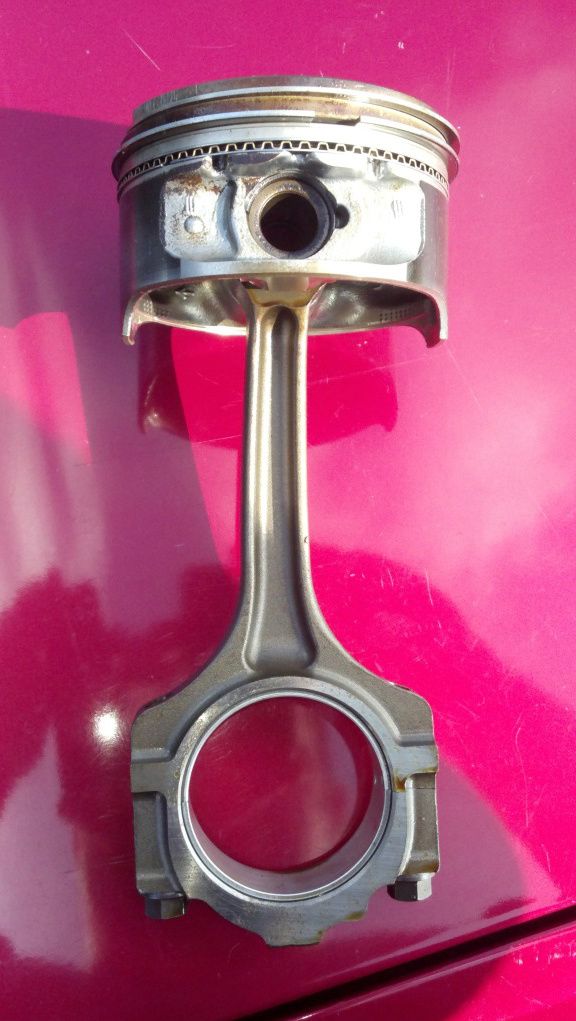 Piston top: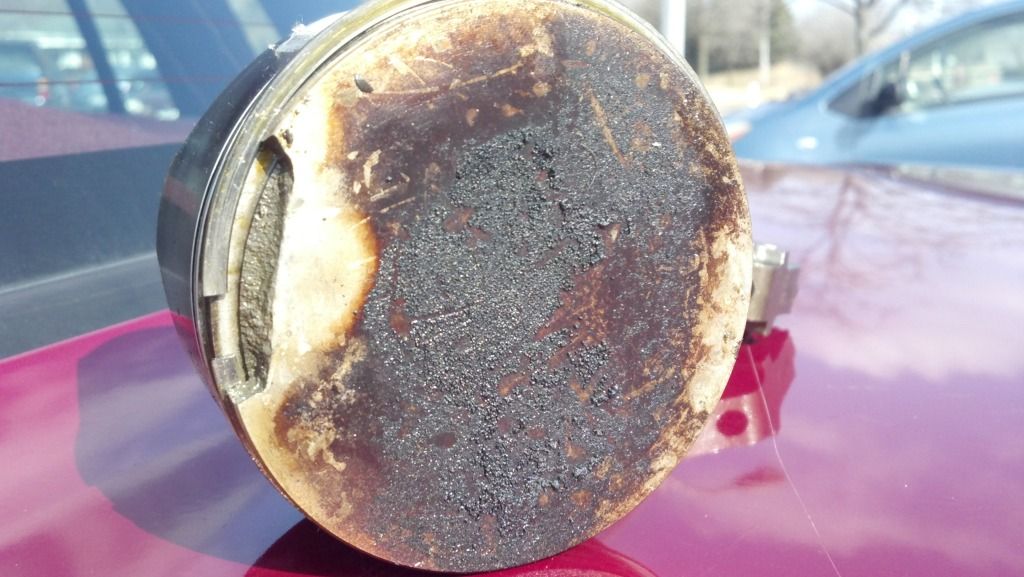 Before this happened, I never had a fuel problem. I remember a turbo Subaru sneaking up on me at the on ramp to the freeway and I instinctively nailed it and put him in the dust. Where did I go wrong? I never watched the wideband, nor did I turn down the radio which was blaring. The one time I didnt follow my normal routine disaster struck.
All I remember is seeing a plume of smoke behind the car, and the Subaru owner laughing at me as he eventually passed me.. :-o
I ended up throwing a spark plug in it and driving another 500 trouble free miles with the exception of a small knock (from the bent rod)
I need this engine for the MM I just bought, so Im going to borrow a rod and piston from Dom's old engine, swap over the old rings to the new piston and hope for the best. (the rings move freely on the damaged piston and show no sign of damage)
Normally I wouldn't cut a corner like this but I am friggin broke and need to get this car running again on the cheap.
Moral of the story? If you drive a supercharged car, always watch the wideband and keep your ears open for detonation.