Joined

May 28, 2007
Messages

72
Reaction score

0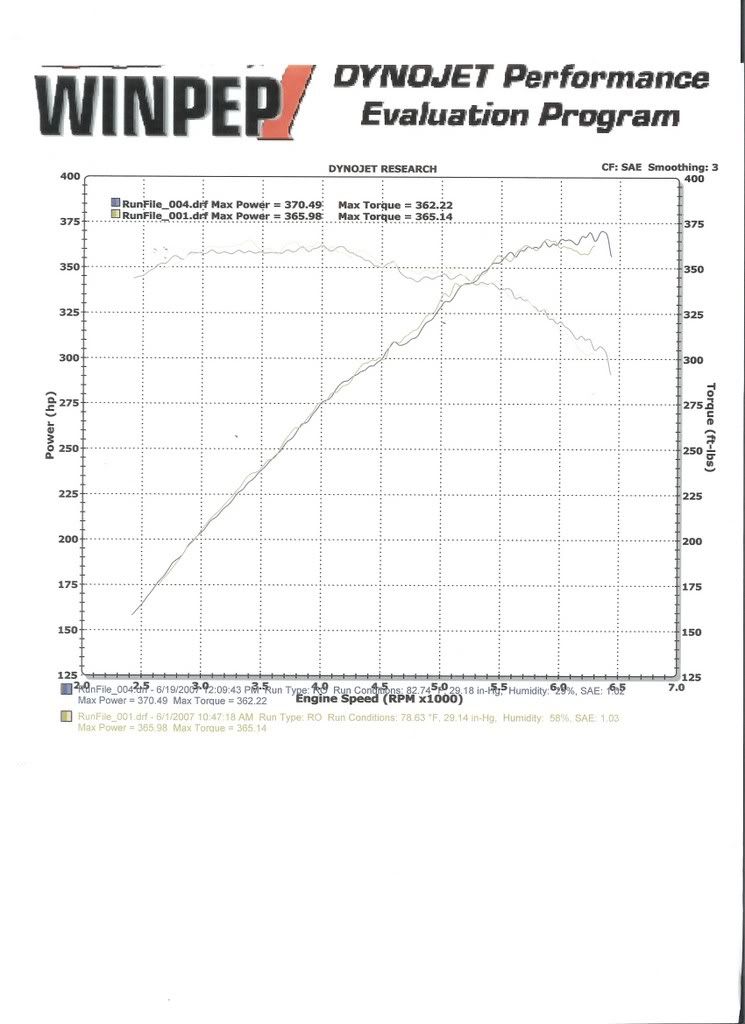 2003 Cobra
The dyno was done on two different days, but it was the same dyno. But the d/a was around 200 ft of each other and both runs are SAE corrected.
My stock run, I did have a kandn filter. But I gained 4whp from the CAI at least on that day and lost some torque. Was expecting more, but Tucker said only way to do a before and after is on the same day.
Comparing my runs with last time, I noticed one huge thing. HEat soak doesn't happen nearly as quick. On my third run with the stock intake, I was losing about 10whp the most I lost this time was about 3.5whp.
It also looks great inside the engine bay. Wasn't too thrilled about the gain. But oh well. Perhaps a tune is in order.