2001 Redline 24
Custom decals by Wired
Og Rl hubs
Og Rl post
Og Rl clamp
Og Rl seat
Og Rl stem
Og Rl grips
Og Rl pedals
Og Rl 1pc small block crank
Og Rl 44T chainring
Answer Racing bars
Tioga staggered tires
Very very very clean bike. No cracks, dents, very very minimal scratches if any at all. Pics do no justice!
$325.00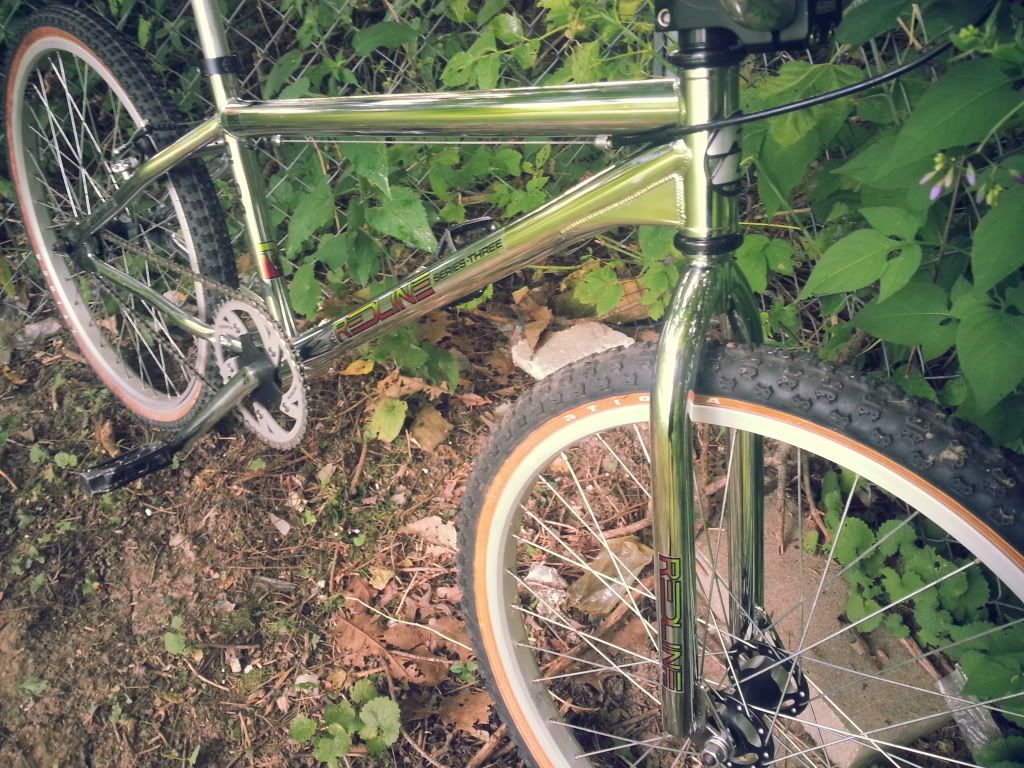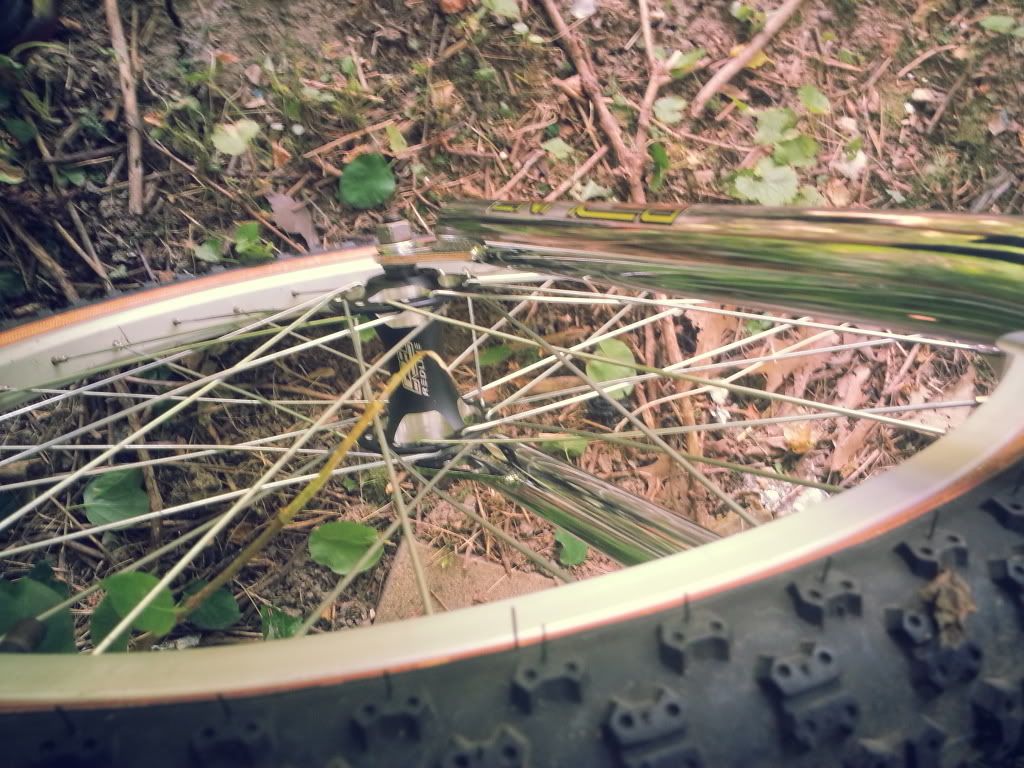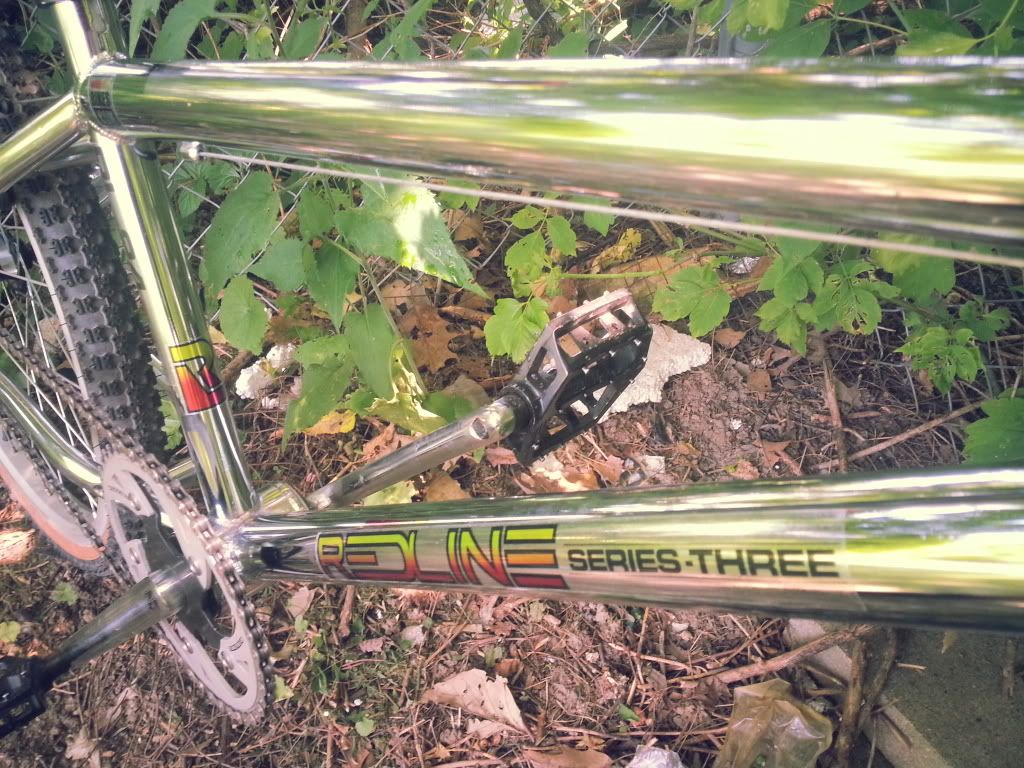 1999 Schwinn Pro Stock Se/3:
Bike is in survivor condition with decal wear and typical scratches, etc. No dents or rewelds. Rims spin good (not 6 shooter or 4x4 hubs, sorry), brakes are og and work. Seat has some minor tears (not pictured), pad set is mint, and comes with it. Headset does have some play, but I haven't looked into it to see why. Could need to just be adjusted, or maybe needs a spacer. Nothing serious I'm sure.
Schwinn Pro Stock frame/Forks/Bars
Xs stem
Skull grips
Formula hubbed rims
Xs 3pc 180mm cranks
Xs 44T sprocket
Xs post
Xs clamp
Black label pedals
Schwinn pad set and seat
I do have a set of limited Troy Lee Schwinn decals, and another set of rims I can throw in for a small fee extra. I will post a pic of those also.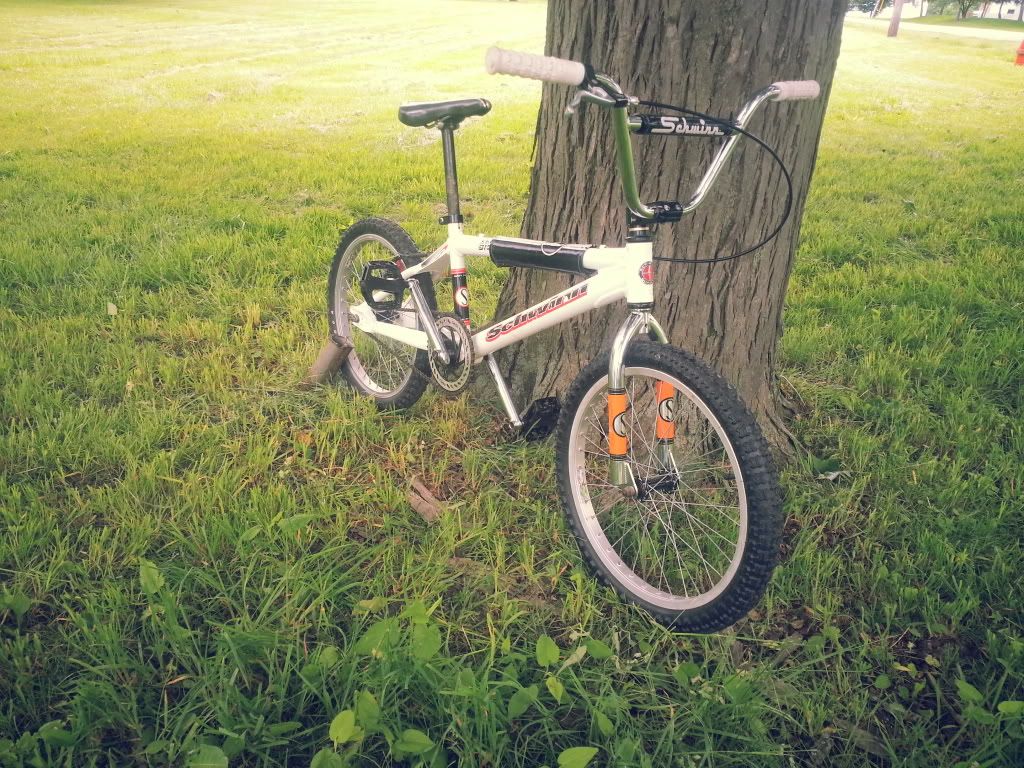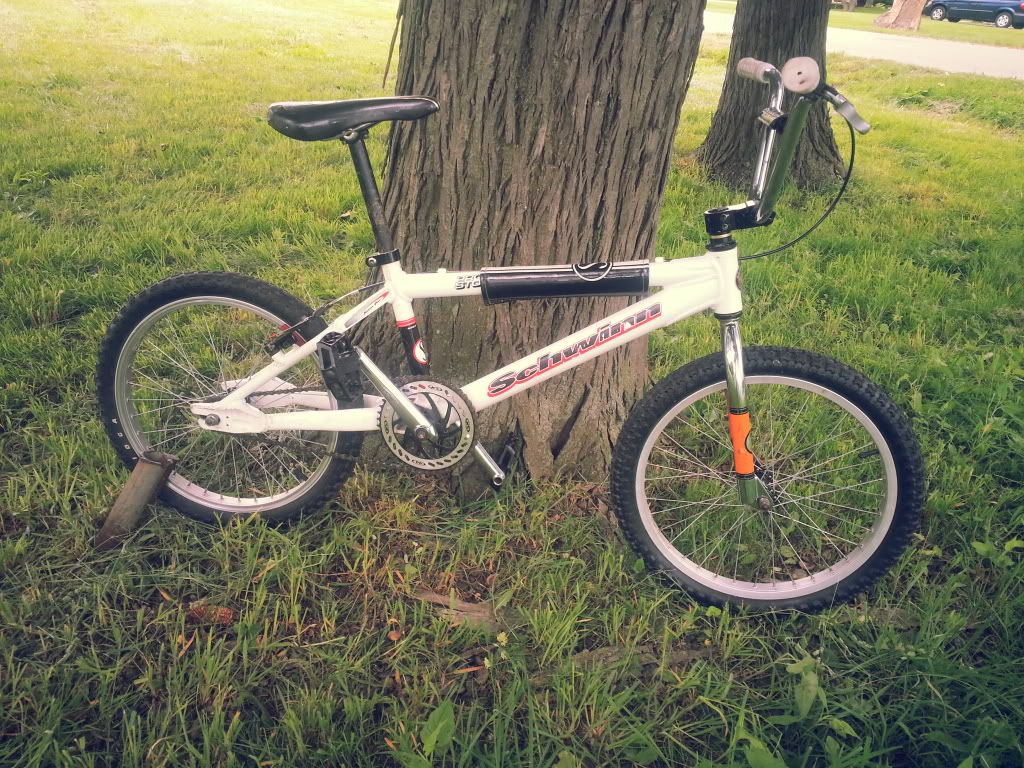 Rim option and new decals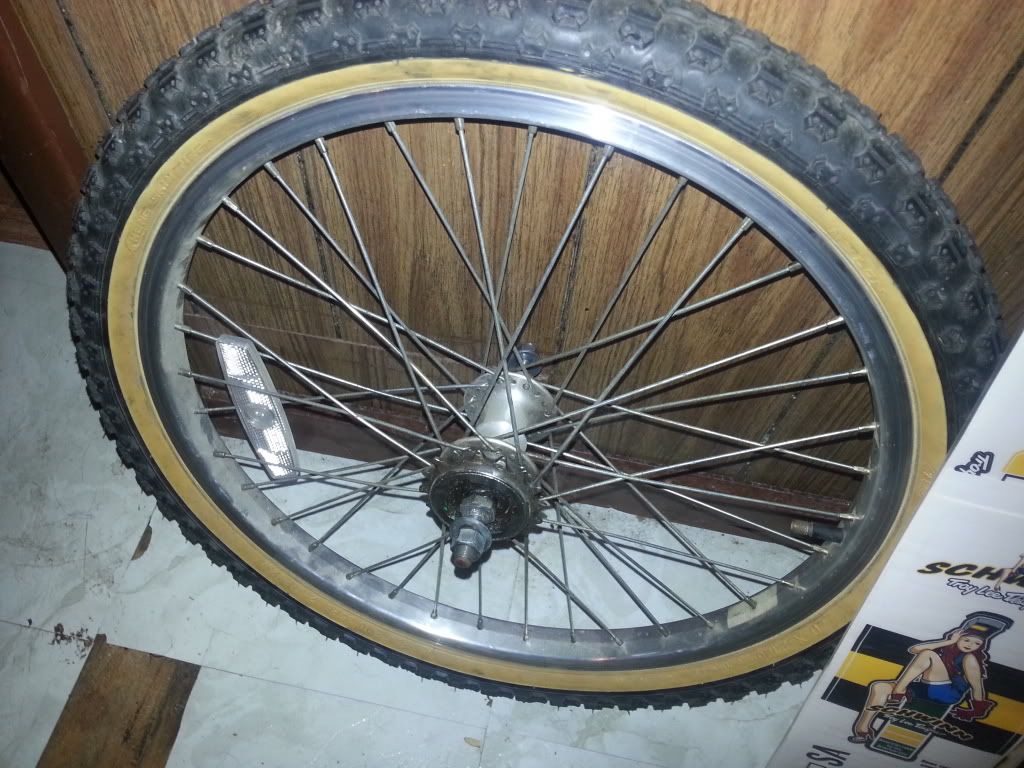 $125.00 with decals and rims.
2006 Schwinn Sting Pro Xl complete
Alien Nation PBR rims
Primo cranks
Oddy sprocket
Kmc chain
Oddy grips
Challenger stem
Oddy slic cable
Xs seat
Xs post
Schwinn bars
Schwinn black/special ops fork
Xs post clamp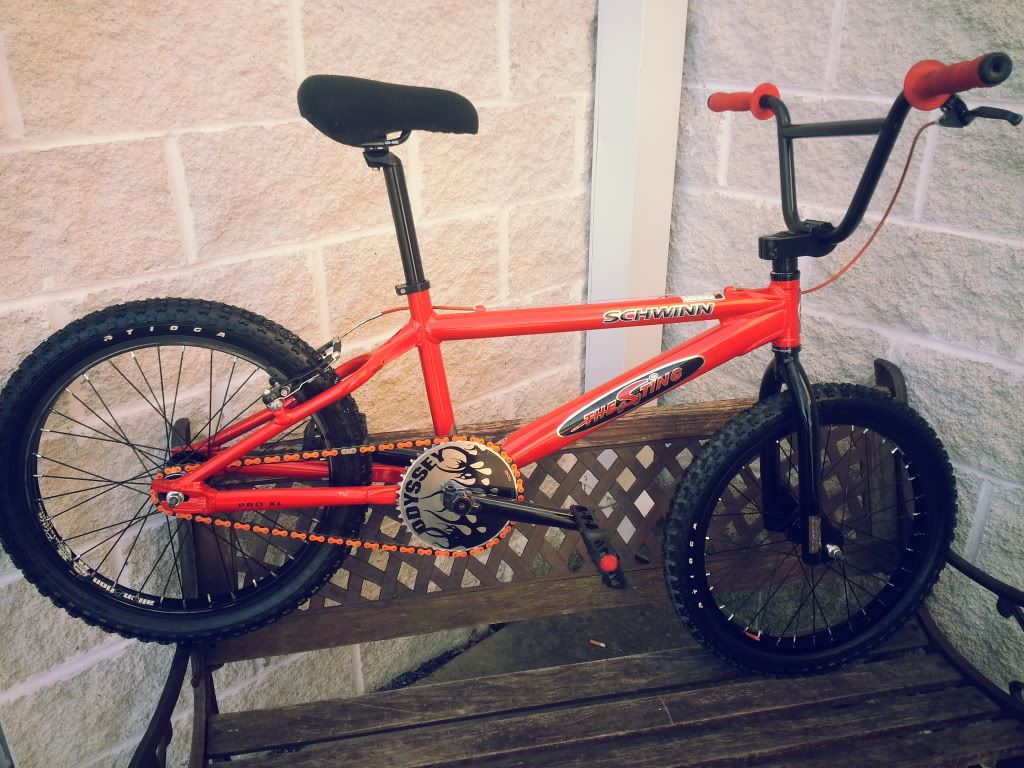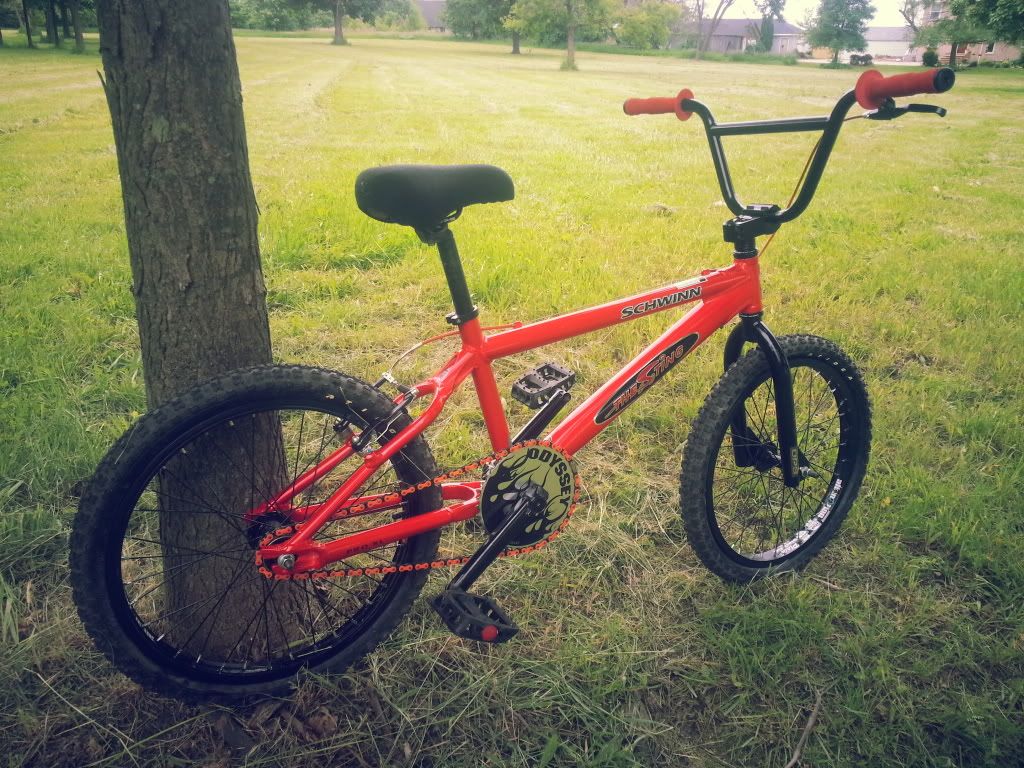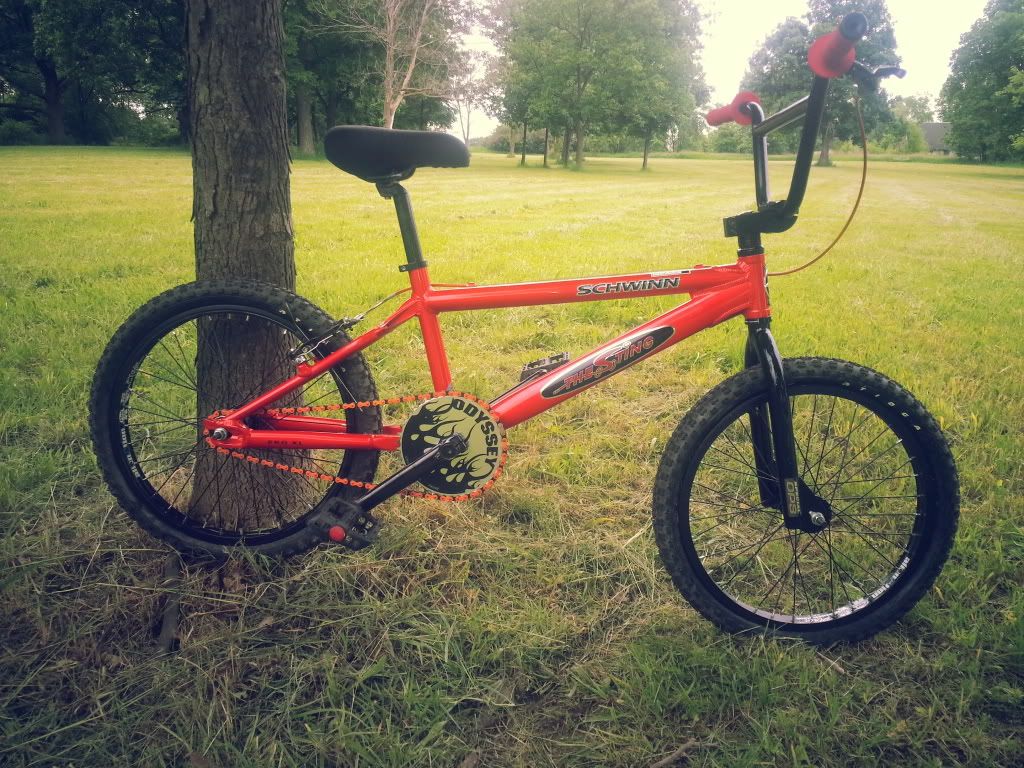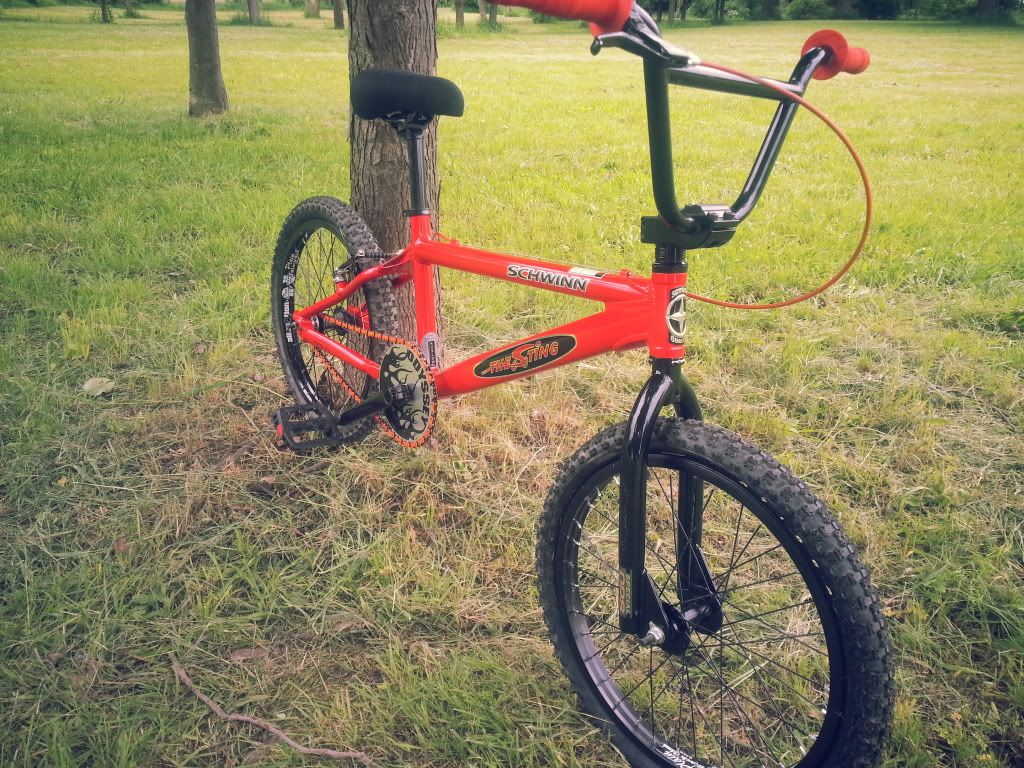 $225.00
Thanks,
Dale
Will trade for 275/50/15 Drag Radials