1990 525i 5-Speed E34. Going to be selling my E39 to help fund my buisness, as well as an M3 down the road. Picked this up this morning off a guy on Euroteknik.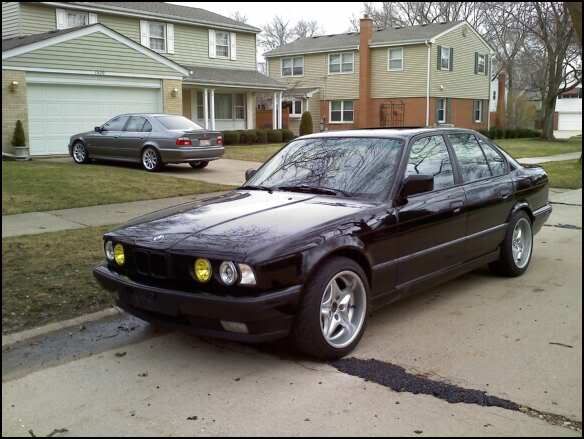 DINAN chip whoa extra 15hp
new plugs
just did oil change with new filter
4 rear oem m coupe wheels with 235 45 17 tires
new tail light that are red with smoke
h.i.d headlights with projectors and angle eyes
clear side markers
new alternator.
new water pump and timing belt
painted all the chrome trim around windows black.
cat and resonator are cut out sounds like a raspy e46 m3 lol
kenwood radio
I Got big plans for this one, always wanted an old school euro car, and something like this was actually what I was looking for before I came across my E39...Probably going turbo, but I'm going to keep it mild, it will be my DD in the summer (Still have the suburban for the winter)