Joined

Mar 5, 2006
Messages

5,590
Reaction score

33
Well since the car is all back together, I thought Id post up what happened to the old engine of mine that blew.
I'm not stating what caused the engine to blow because of personal reasons. So please don't ask. I'm sure you guys can make your own assumptions. No need to vender bash, point fingers at me or anyone else etc. We are all adults here, lets act like it and keep it cool! :biggthump Any other question I will be happy to answer, plugs/boost/octane etc. I just thought not too many people seen the inside of these puppies before.
Ended up melting/cracking 5 piston, trashing both cylinder heads, possible scoring the cylinder wall (not sure, didn't look too hard but did bore 20 over and was good to go). Again I saw the melted/cracked pistons with my eyes, didn't even need to measure them. I'm sure I could have saved the heads but I went ahead and drove her thur last summer. I wanted the updated heads anyways. The car had the usually signs of excsive blow by, smoke, low power, oil everywhere.
Here are the pictures of the pistons. I don't no what cylinders is which because VT never labeled them. I do no which cylinder was #7, she was the worst. I had pictures of the heads but I think they were on my old laptop that crashed, Ill see if I can hunt them down. you'll noticed how much Teflon is left on the pistons. Most of the ring lands were gone and started to come apart. Also most of the tops of the pistons had metal scars from random peices of metal flying around in their. The piston rings seen MUCH better days, a couple rings are nowhere to be found.
During the install of the new engine, I was picking peices of my old piston rings out of the lower intake/pcv system for a hour or two.
Enjoy the carnage!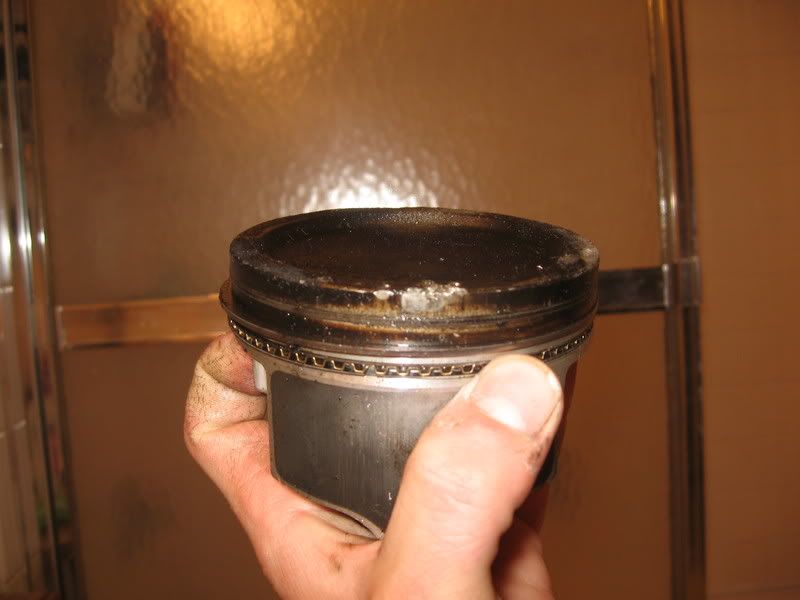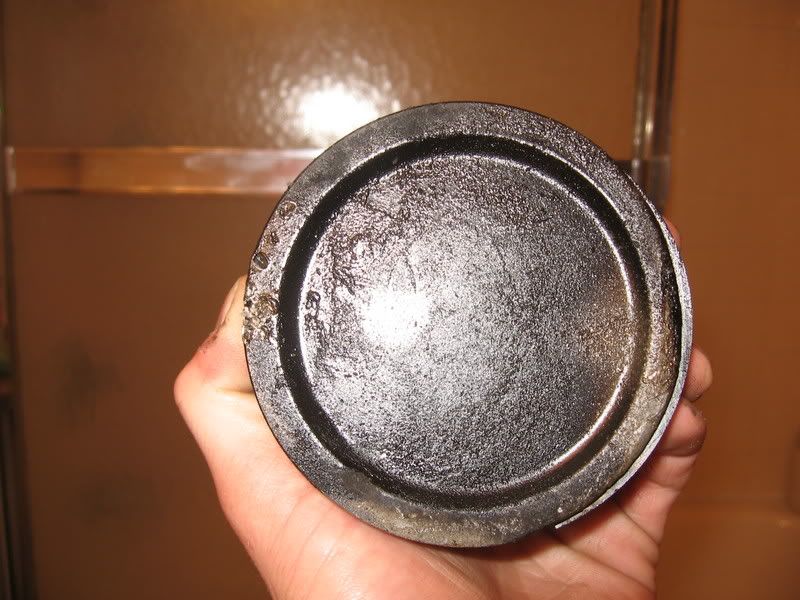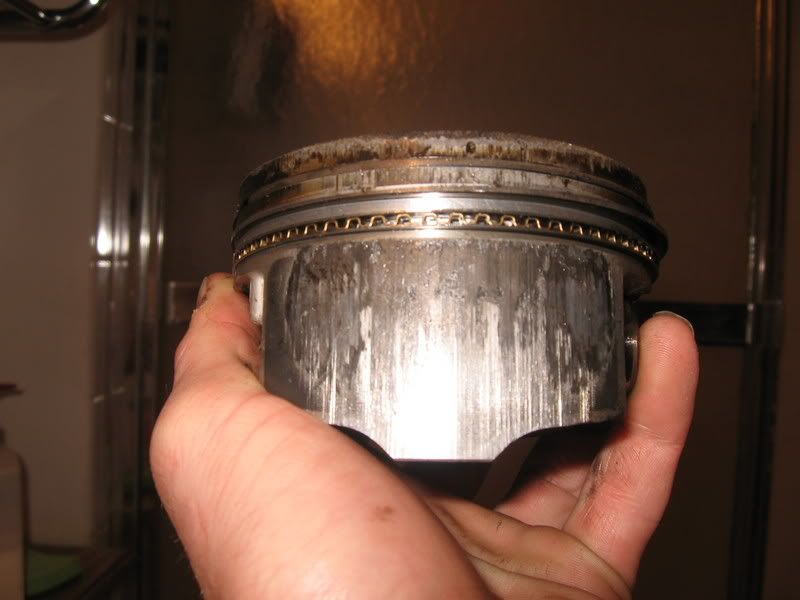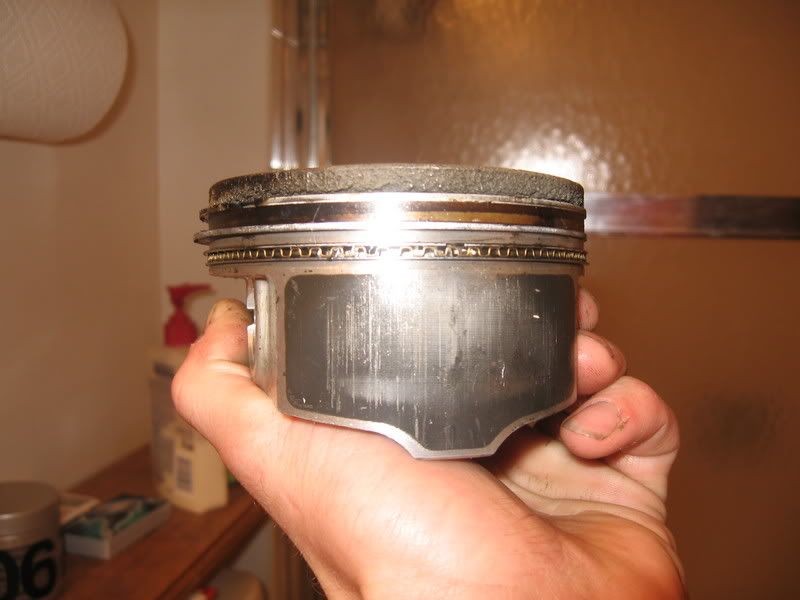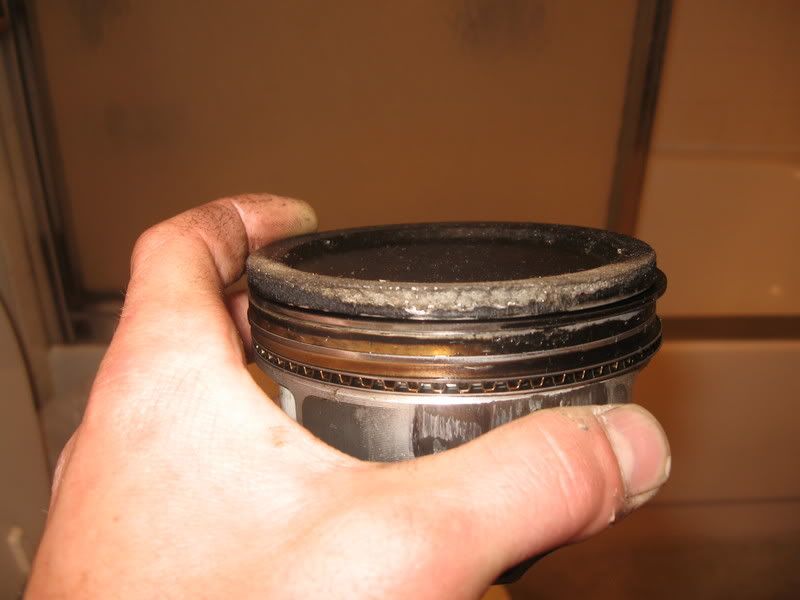 This is Cylinder #7, the most failed cylinder in these cars (along with #8) This is due to the lack of coolant thur the heads I.E. the need for the "cooling mod"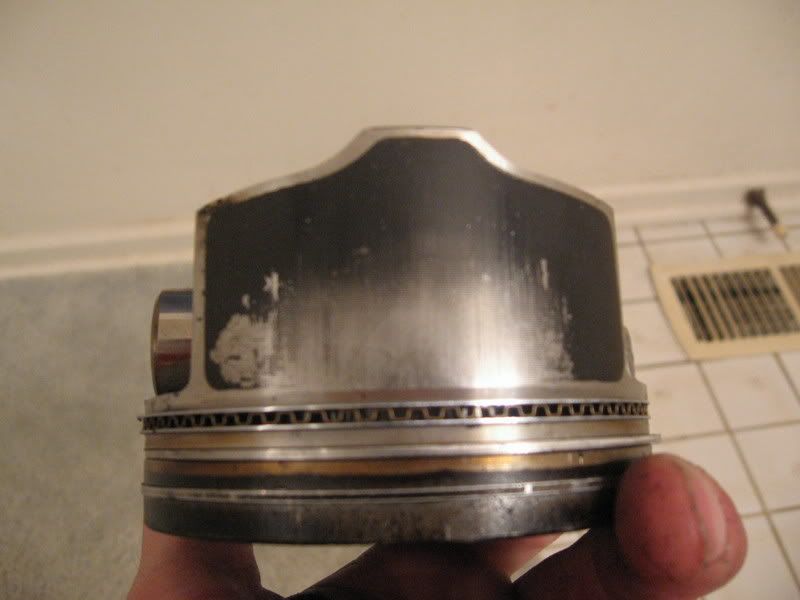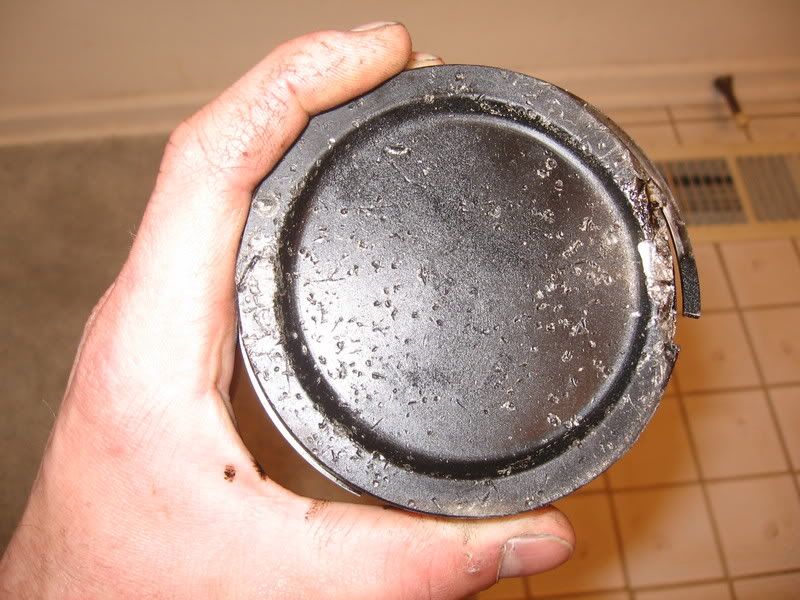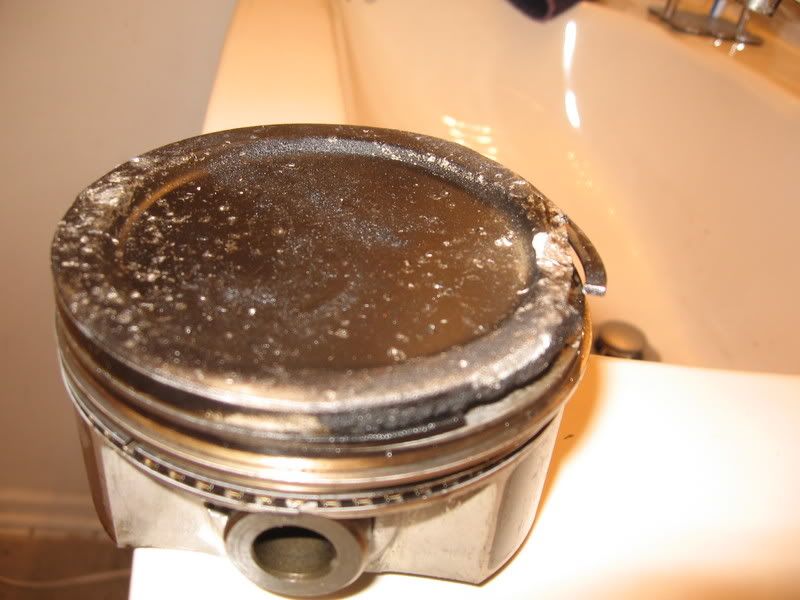 Kevin