Joined

Sep 6, 2009
Messages

642
Reaction score

4
Location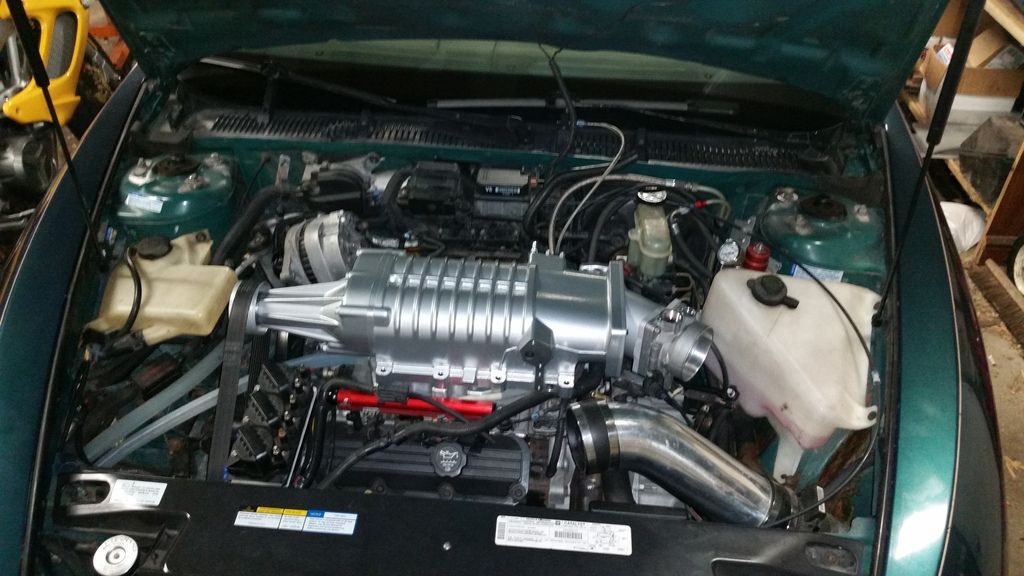 totally passable as stock
I posted a little about this already in one of Zeph's nutty threads but since he only plays with Benz's now I thought I better make my own. I'll update as I move along with the project
Things done:
*zzp/intense style pulley hub made and installed
*temporary 78mm northstar throttle body inlet designed and made
*mostly designed final dual throttle body setup
*got adapter material
Things to do:
*buy IC core - maybe this week
*actually make the adapter - soon
*all peripherals - IAC, PCV valve, etc.
*figure out how to run two maf sensors or alternate solution for tuning with dual tb's
*make beltwrap bar and probably a hardcore tensioner setup later on
*hack up tensioner assembly to relocate alternator
*put towels on the seats and hire somebody full time to clean out all the panties that accumulate in the car once this is done
So I got some motivation and threw the needed parts on the mockup motor to get the belt alignment double checked and started sketching. Thanks to James I had mappings for a gen3 m90, my fgt blower, and a wbs ic which all helped me to make a good drawing after some fussing around trying to get the drawings lined up and whatnot to build off of.
I purchased material.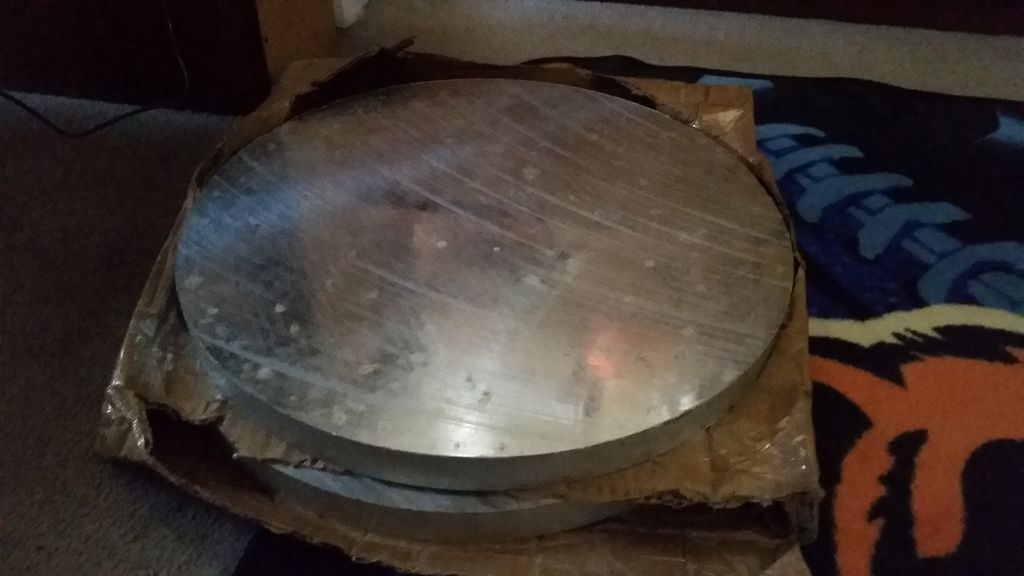 $240 worth of aluminum - these are two 1.25" thick roughly 18" diameter plates of precision cast (aka mic-6) 6061 - very nice flat, sound material
I priced out an intercooler cartridge from BIC. Their online custom core ordering catalog is very good.
That's my quick blueprint to send to BIC. I'm guessing based off of vendor testimonys that this isn't going to be better than the typical heater core used in terms of charge cooling under normal (m90) conditions but I'll be able to handle more extremes being a single pass and flowing some more. It's slightly wider and thicker - about the same length or maybe shorter by a little bit
Some of my drawings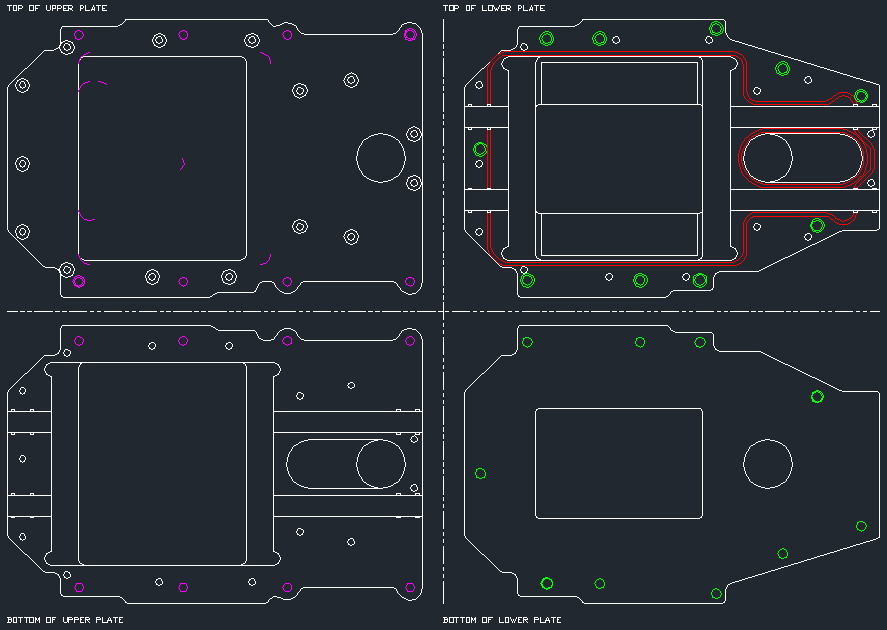 These are mainly what I'll be using to make the plates - they represent pretty much exactly what each side looks like.
Theres nothing too wild going on but the reason the top of the lower plate looks so busy is that surface will have the channels machined for a viton o-ring to seal the plates to eachother. O-rings will also seal up around the coolant tubes and kind of suspend the core in the case somewhat. I could have just sealed this up with rtv just like zzp/wbs does but that would kind of suck because since my cooler is an adapter as well with two discrete bolt patterns that conflict in a couple spots I have to isolate them to their respective layers if that makes any sense and as a result, I have to install/uninstall the core layer by layer which means having it glued together with rtv would be really inconvenient if I have to take it back off the motor. This way I only need to dap a little tiny bit of rtv in the spots where there's breaks in the orings.
The bolt patterns and stuff laid together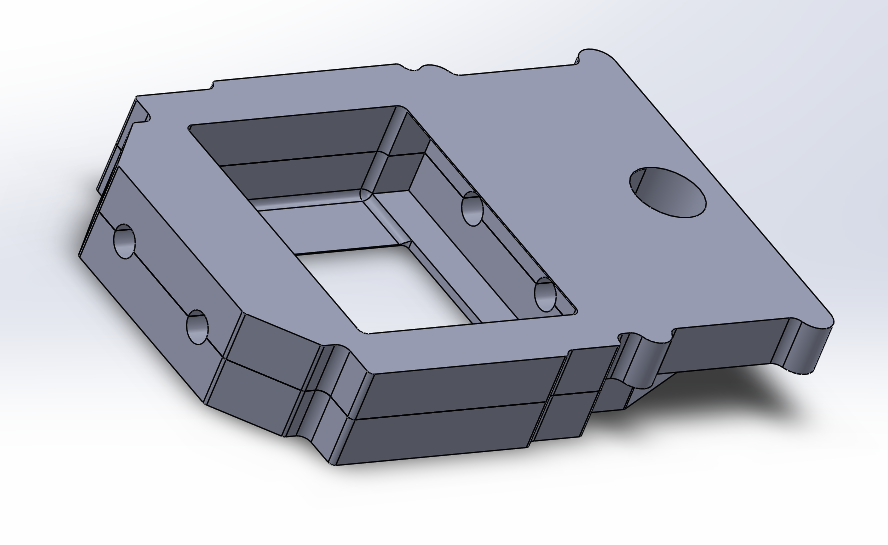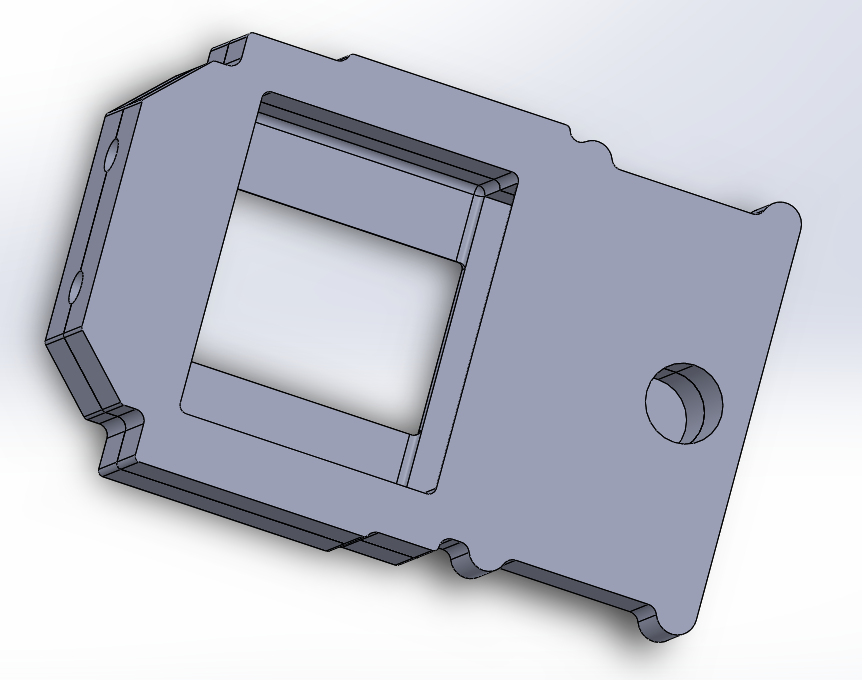 I roughly sketched the profiles in solidworks just to make sure my mental picture matches reality haha