Up for sale is a 2006 Yamaha Raptor 350. Has headlights, tail light, reverse, and electric start. 100% bone stock minus the sticker kit and ASV clutch lever. Has a newer battery and newer chain.
This is seriously one of the most reliable quads I have ever owned. I bought if for the girlfriend, put the pink hand grips and sticker kit on it and that's it.
Quad was ridden on the street a little bit while she learned how to ride, so the front tires will need to be replaced soon. The rears still have some life left. Only one small crack in the plastics and it is next to where the key goes. Other than that, everything is in good condition. Of course the usual scuffs and scratches from riding.
Selling due to not riding anymore. The Harley and race car have taken all of hers and my free time.
If I had more garage space I would cover it and keep it.
Could also be a good pit bike at the track.
Tony
708-277-7271
$1900
** I will also remove the sticker kit, put black grips on it, and split the cost of new front tires if the buyer would like. ***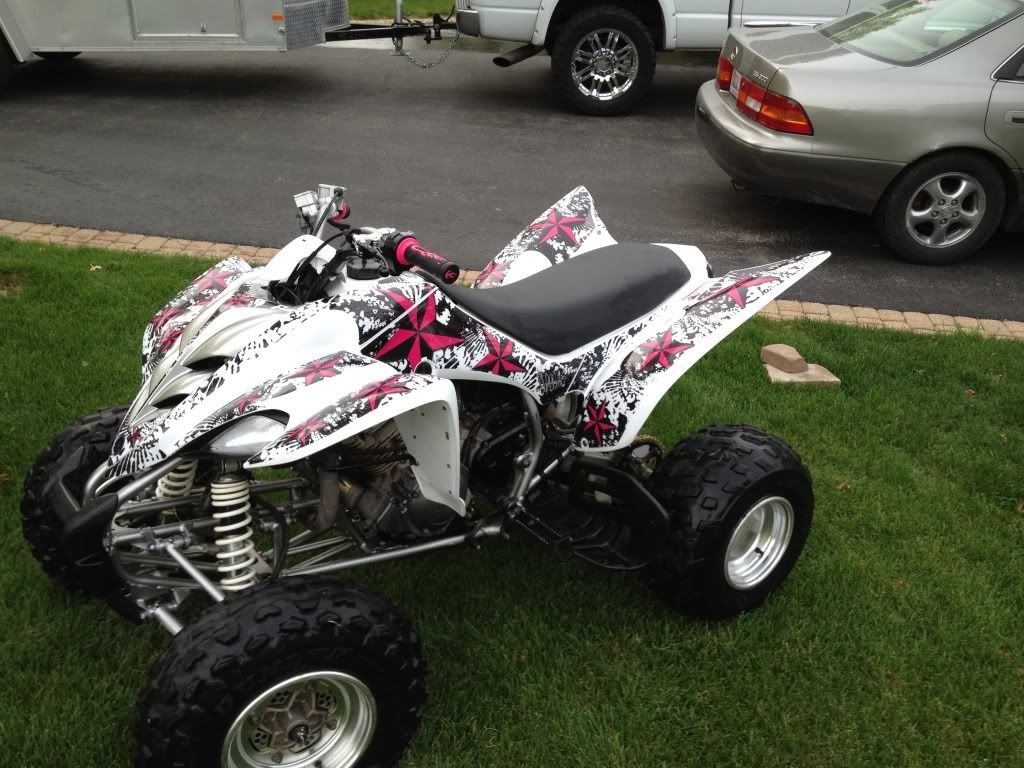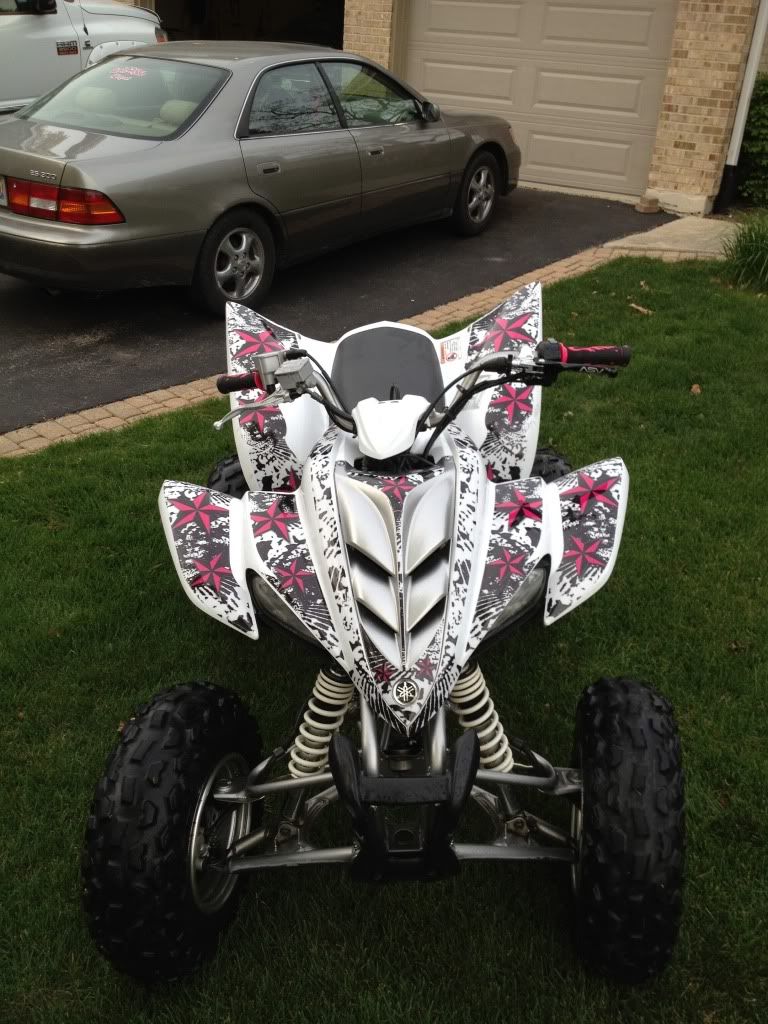 Last edited: