Well having watched it sit last year with almost no use and no desire to drive it this year I am going to try the for sale route again. I want my garage back so it needs to go.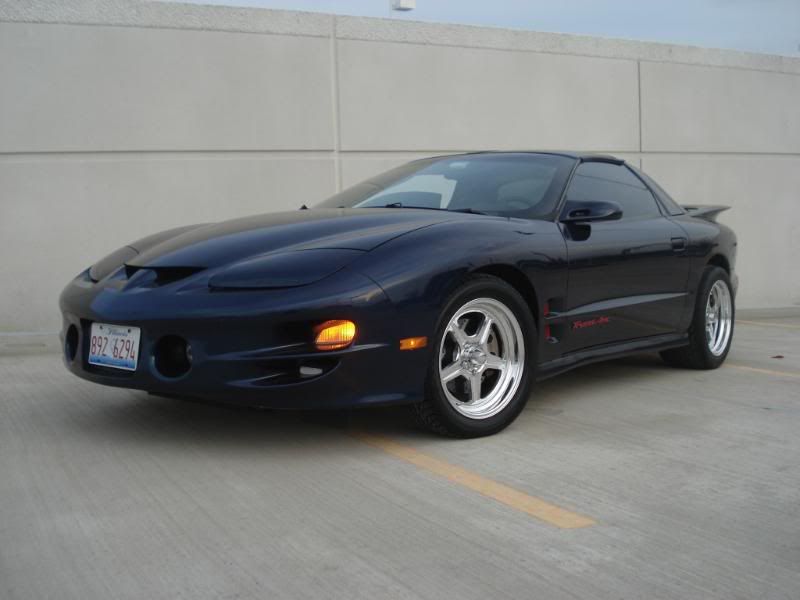 Basic Information:
57,xxx on the body/ 5,000 on the S60/ 1500ish on the FLT stage 5 4L65E.
Car made 635rwhp and 571rwtq @ 11.5psi. Without driver car weighs 3700lbs
Exterior Modifications:
· 17x7 front and 17x11 rear polished Billet Specialities street lites
· Cross-Drilled and Slotted Rotors
. Sidemoldings removed
Interior Modifications:
· Auto Meter fuel pressure gauge
· Auto Meter boost gauge
· Auto Meter trans temp gauge
· Auto Meter water temp gauge
. AEM wide band gauge
. SLP line lock switch
. DMH electric cutout switch
Performance:
. Forged LQ9 408
. AFR 225 heads
. LS6 intake (custom painted NBM)
. custom Speed Inc. blower cam
. D1SC with twin intercoolers and polished intake box
. Stage 5 FLT 4l65E trans with vigilante 3600 triple disk stall and deep pan kit
. Dana S60 rear end with 3.73 gears
. Patriot headers
. Magnaflow catback with highflow cats
. DMH electric cutout
. 900HP Street/Race fuel system: Dual pumps, boost ref. regulator, billet fuel rails (blue)
. SLP line lock kit
Suspension/Chassis:
· BMR subframe connectors
. UMI lower control arms
. UMI panhard bar
. UMI LCA relocation brackets
. UMI torque arm
Electronics:
· MTX amp and hidden sub in hatch
Only current problems with the car are the fuel pressure gauge has stopped working, it's the gauge not the sending unit. There is also a small leak at the trans.
Asking $20,000 no trades cash only. All the work to the car with the exception of the new trans cooler was done by the staff at Speed Inc. and Larry can vouch for the car.
Last edited: