Go ahead. I'll catch up.
Super Moderator
Donating Member
Joined

Mar 1, 2004
Messages

47,501
Reaction score

433
Tesla is being sued by a family whose 2 y.o. drove their Tesla Model X into his pregnant mom pinning her against the garage wall.
A California family has filed a product liability lawsuit against Tesla after a woman was pinned against a garage wall when her 2-year-old son climbed into her parked Model X and accidentally drove it into her on Dec. 27, 2018.

According to the lawsuit, Mallory Harcourt of Santa Barbara was eight months pregnant at the time of the incident, which resulted in several broken bones and led to the premature delivery of her second child, who was uninjured in the incident.

Harcourt, who took ownership of the car on Dec. 23, claims that she left the Model X parked in the driveway outside of her garage with its powered "Falcon Wing" rear doors open as she and her son went into their home. The boy then ran back to the car and climbed into the front seat and she went back to get him.

Harcourt recalls passing in front of the car when it accelerated toward her with the rear doors still opened, pushed her through the garage and held her against the back wall until neighbors arrived and were able to move it away from her. The Model X does not have a start button and is active when the keyfob is within range.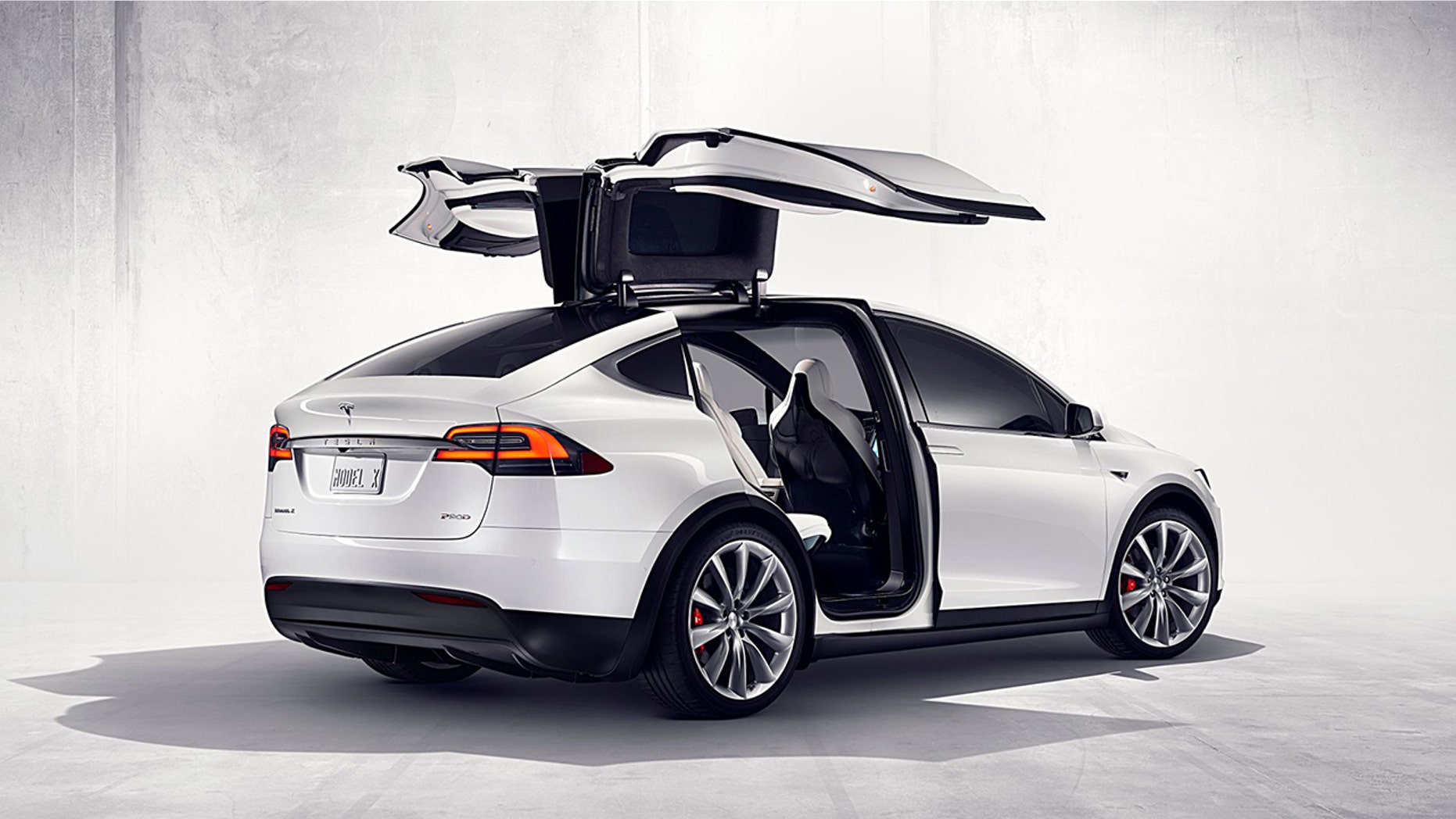 https://www.foxnews.com/auto/tesla-sued-after-2-year-old-accidentally-crashes-model-x-into-his-pregnant-mother