Joined

Mar 21, 2004
Messages

6,295
Reaction score

5
Location
Its coming along quite nicely :dancenana:
Just waiting on a flywheel and some header gaskets and I can throw this thing back in the car.
This weekend Im gonna start on the fuel system.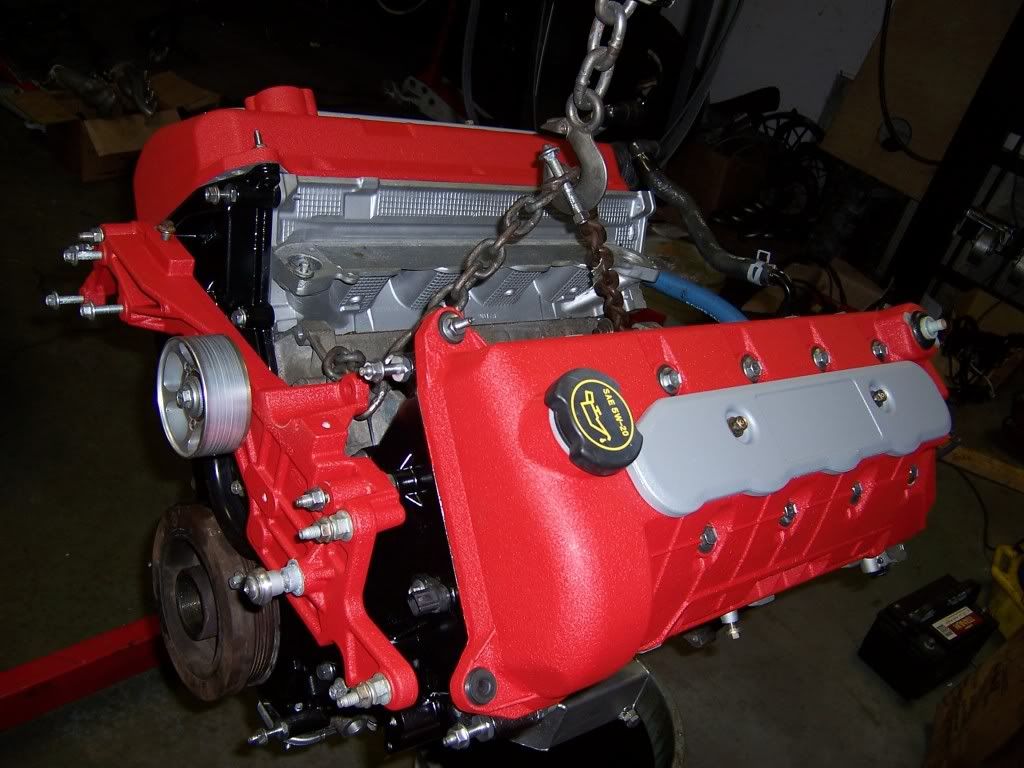 Im gonna swap the bearings in all the idlers before I put it back together.
Wanna take a guess which bearings were bad? Thats right, the double bearing idler from Reichard Racing...the most expensive idler of the bunch (not pictured) High dollar parts are always the first to go, and that REALLY pisses me off.
Still waiting on the Fore Triple Pump assembly, but the Fragola Fuel line, fittings and fuel filter should show up today or tomorrow. I just got the 3 GSS342's yesterday for the hat.
This is quite a lot of fun working on something different than a Marauder. :headbang: